Pronouncing 'Kamala'
I've been thinking it wrong for years.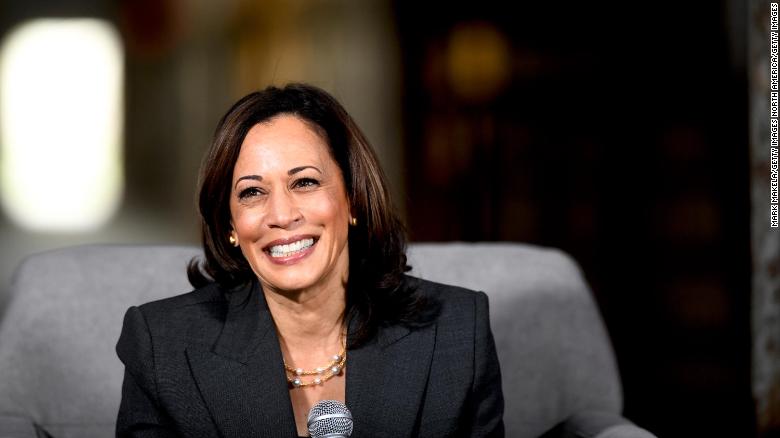 Like many others, I've been pronouncing the first name of the presumptive Democratic vice presidential nominee wrong.
CNN informs us,
Sen. Kamala Harris is no stranger to people mispronouncing her name.

When Harris, the newly announced vice presidential pick of the 2020 Democratic ticket, was running for the US Senate in 2016, she posted a campaign video that showed kids explaining how to pronounce her first name correctly."It's not CAM-EL-UH. It's not KUH-MAHL-UH. It's not KARMEL-UH," the kids said in the video. Each incorrect variation was spelled out and crossed off on screen.

Kamala is pronounced "'comma-la,' like the punctuation mark," according to the California senator. Harris wrote in the preface of her 2019 memoir, "The Truths We Hold," "First, my name is pronounced 'comma-la,' like the punctuation mark. It means 'lotus flower,' which is a symbol of significance in Indian culture. A lotus grows underwater, its flower rising above the surface while its roots are planted firmly in the river bottom."
Because I know her almost entirely from the written word, I was internally pronouncing it "kuh-MAHL-uh." Oddly, from the couple of times I heard her name during the debates, I had gathered that it might actually be "CAM-el-uh."
Such a mistake on a name that's exceedingly uncommon in a given culture is understandable, I think, and I doubt Harris would have been particularly offended by either of those good faith attempts.
What's inexcusable, however, is this reaction:
Fox News host Tucker Carlson on Tuesday night lashed out at a guest who corrected his pronunciation of Sen. Kamala Harris's (D-Calif.) name after she was named presumptive Democrat nominee Joe Biden's running mate.

Richard Goodstein, a Democratic strategist and former adviser to Hillary Clinton, appeared on Carlson's show and offered up advice for the Fox News host and his colleagues.

"Her name is pronounced 'Comma' — like the punctuation mark — 'la,'" Goodstein said. "Seriously, I've heard every sort of bastardization of that. That's how it is. 'Comma-la.'"

"OK," Carlson said with a knitted brow. "So what?"

"I think out of respect for somebody who's going to be on the national ticket," Goldstein responded. "Pronouncing her name right is actually kind of a bare minimum."

"So I'm disrespecting her by mispronouncing her name unintentionally? So it begins," Carlson said with a grin before mispronouncing the senator's first name two more times. "You're not allowed to criticize 'Ka-MAL-a' or 'KAM-a-la' or whatever it is—"

"No, no, no. It's not 'whatever,'" Goodstein fired back.

"Look, I unintentionally mispronounced her name," Carlson said, before claiming that Harris is not "immune from criticism."

"On this show," he added, "nobody in power is immune from criticism. Our political leaders must be held to account — that's our job."
That a guy who makes a good living talking about national politics on television doesn't know the name of a major party running mate is problematic to begin with. Unlike me, who gathers information on these things almost entirely from reading, he's having conversations on these issues for hours a day. At the very least, it's lazy show prep.
Having been confronted with the mistake, one could understand being embarrased. Defensive, even. "Are you sure?"
But "So what?" At the very least, that's incredibly disrespectful. And, yes, racially and culturally insensitive, if not worse.