Susan Rice, Comma Queen
President Biden's domestic policy chief is a stickler for grammar.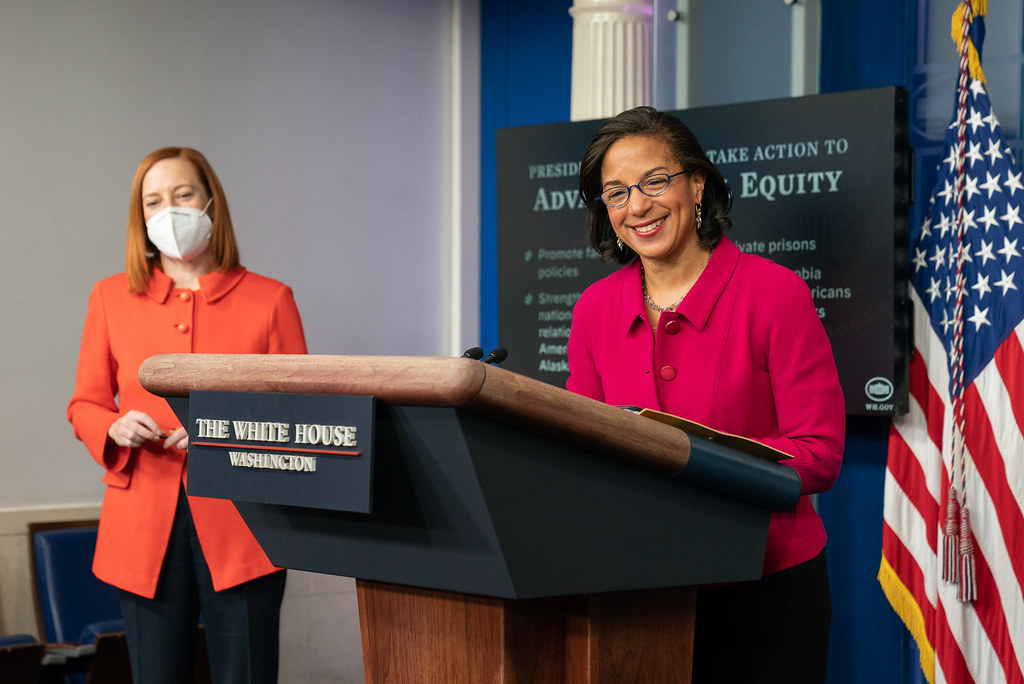 I found this, from POLITICO's West Wing Playbook ("Susan Rice needs those TPS reports") mildly amusing:
When people applied to join SUSAN RICE's staff at the White House Domestic Policy Council (DPC) this year, some were surprised at a particular request: a writing sample.

Those who got the job soon discovered why. Inside a West Wing already stuffed with briefing papers, Rice stands out for requesting, devouring, and deploying an incredible number of memos, White House officials say.

Briefing memos, information memos, decision memos — she prints most of them out and sticks them in a hefty binder to review. Aides have to prepare extra for Mondays because they know Rice will have spent her weekend reading through the binder and will have follow-up questions.

When other parts of the administration want her to participate in an event, Rice's team often requests a memo before she says "yes." If she does agree to take part, she usually asks for another memo to prepare for the event, according to two White House officials.

Aides have had to step-up their writing game as wordiness, along with improper grammar and punctuation, are quickly spotted and marked up. Rice, a veteran foreign policy wonk who's taken on an entirely new policy portfolio in the Biden White House, is adamant that nothing sloppy should ever end up on the president's desk.

"A stickler for proper grammar and punctuation, I have a particular pet peeve about proper comma usage," she wrote in her memoir "Tough Love." At one point, her chief of staff at the United Nations had to stop Rice from giving an all-staff seminar on the comma, as Rice self-deprecatingly recalled in her book. A White House aide also noted she's a firm defender of the Oxford comma.
While I suppose this could get old and pedantic, I admire the work ethic and absolutely agree with her that the President should never be subjected to sloppy staff product. I suppose it's only fitting that a Rhodes Scholar with a PhD from New College should be a stickler for the Oxford comma.
I was rather skeptical when Rice, a career national security professional, was chosen to head Biden's domestic policy portfolio. It's not fully clear from the outside how well she's doing in the post, although navigating the current toxic political and information climate with razor-thin majorities in Congress has to be graded on a curve.