ProPublica vs Alito
The Justice responds to ethics charges.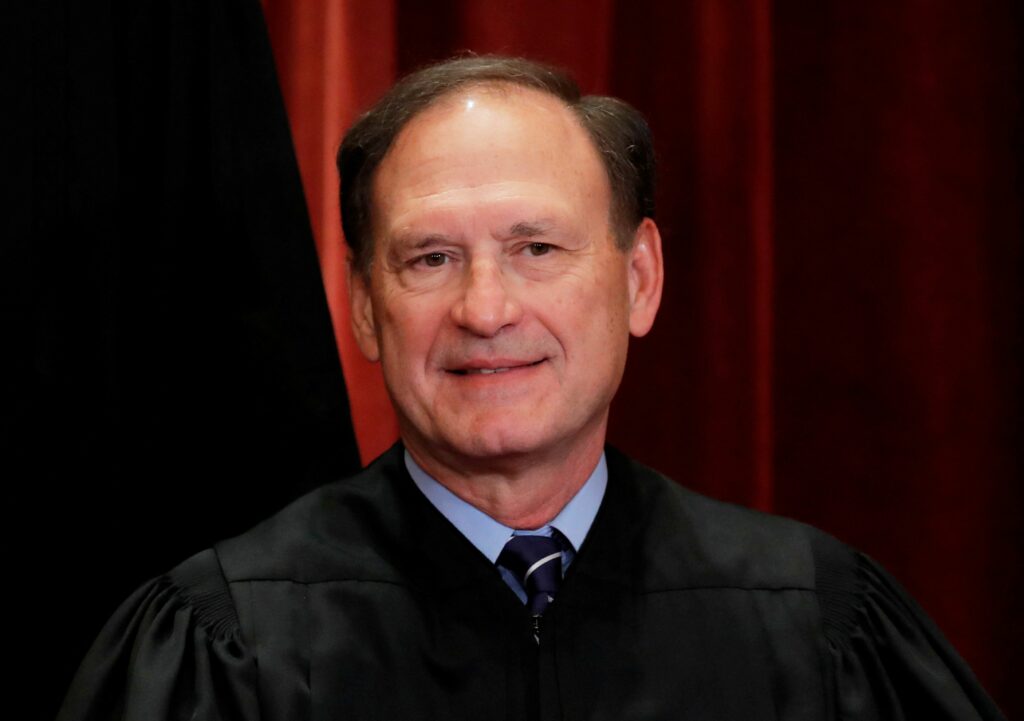 The gang at ProPublica published a piece just before midnight headlined "Justice Samuel Alito Took Luxury Fishing Vacation With GOP Billionaire Who Later Had Cases Before the Court." They apparently emailed him asking for a response, which he instead sent to WSJ as an open letter/op-ed which they published under the headline "Justice Samuel Alito: ProPublica Misleads Its Readers."
Alito begins,
ProPublica has leveled two charges against me: first, that I should have recused in matters in which an entity connected with Paul Singer was a party and, second, that I was obligated to list certain items as gifts on my 2008 Financial Disclose Report. Neither charge is valid.
He goes into great detail on both and I find his response mostly credible.
On the most serious charge, that he should have recused himself from a Republic of Argentina v. NML Capital (2014), Alito retorts,
Mr. Singer's name did not appear in either the certiorari petition, the brief in opposition, or the merits briefs. Because his name did not appear in these filings, I was unaware of his connection with any of the listed entities, and I had no good reason to be aware of that. The entities that ProPublica claims are connected to Mr. Singer all appear to be either limited liability corporations or limited liability partnerships. It would be utterly impossible for my staff or any other Supreme Court employees to search filings with the SEC or other government bodies to find the names of all individuals with a financial interest in every such entity named as a party in the thousands of cases that are brought to us each year.
That seems perfectly reasonable to me. Either Alito is telling a bald-faced lie on a matter that's easily checked, which seems unlikely, or it would be absurd to have expected recusal.
His explanation for why he didn't report a one-time gift of a private flight is more tortured, relying on a strained definition of "facility," but, given what we've learned about Clarence Thomas' relationship with Harlan Crow and various "whatabouts" involving other justices in the ensuing discussions, I suspect that Alito is technically right that he wasn't required to disclose.
This, though, is interesting:
As for the flight, Mr. Singer and others had already made arrangements to fly to Alaska when I was invited shortly before the event, and I was asked whether I would like to fly there in a seat that, as far as I am aware, would have otherwise been vacant. It was my understanding that this would not impose any extra cost on Mr. Singer. Had I taken commercial flights, that would have imposed a substantial cost and inconvenience on the deputy U.S. Marshals who would have been required for security reasons to assist me.
In terms of the reasons we would want public disclosures of these sorts of gifts, the fact that the seat "would otherwise have been vacant" and Alito's taking it "would not impose any extra cost" on the benefactor are irrelevant. A free private flight on a rich man's jet beats paying for a commercial flight any day of the week. While accepting this benefit isn't going to make a decent man corrupt, it would certainly create some modest sense of obligation.
At the same time, if flying on Singer's plane meant that Alito didn't require a detail of Marshals to provide security on the trip, that certainly adds a wrinkle to the ethics discussion. He may well have thought he was saving the taxpayers money.