Providing a Little Perspective on the Elections
Political scientists tend to be less dramatic than commentators.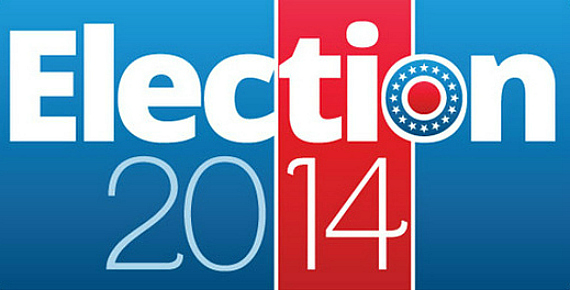 Some boring political scientists provide a little perspective:
First, Hans Noel, who's post title should be a mantra for all pundits:  No one election should be interpreted in isolation.  (the post itself is fairly brief and not easily excerpted, so I recommend a click-through.
Second, Seth Masket:  Shellacking 2: The Shellackening — Some Perspective.  He notes that if we compare yesterday to midterms from 1950-2010 we find the following:
The president's party lost roughly 12 House seats. The average is 25.
The president's party lost roughly 8 Senate seats. The average is 3.
The president's party lost roughly 8 state legislative chambers. The average is 10.
So while the Senate change is quite a bit larger than average, the other two indicators are actually lower (and, as I noted yesterday, this Class of the Senate was especially favorable to the Republicans.  This strikes me as useful data when trying to decide how dramatic yesterday was, or was not.
I would also note one of Masket's visuals (and would recommend visiting the link for more info):
I have had a pretty busy day so have been limited in how much time I have been able to devote to post-election discussions, but I must confess that there seems to be a lot more drama going on at the moment from adherents of both parties than is warranted from the results.  Starting last night Republicans were too jubilant and Democrats too morose than strikes me as warranted given what we should have been expecting yesterday.  History and structural conditions dictated a very Republican outcome.  While I recognize that it was a more successful night for the GOP than many had assumed would be the case, it seems to me that the basic results were not radically out of line with what should have been expected (and, quite frankly, the actual result is not that different than the expectation).
Just consider the basics:
1.  Mid-terms favor Republicans in terms of turnout.
2.   Mid-terms are harder to poll than presidential years (which affects the quality of predictions).
3.  Class 2 of the Senate favored Republicans
4.  And don't forget:  the basic structure of House elections favors Republicans.
5.  The economy is still sluggish, which favors the part out of power (i.e., the Republicans).
6.  The president's approval numbers are weak (which helps Republicans).
All of this pointed to a big Republican outcome, yes?
I would note:  2010 was a pretty bad year for Democrats (most of my list above would also apply to that election).  It was the election of the Tea Party and was supposed to signal a major repudiation for Obama and the Democrats (and yet, Obama was re-elected in 2012, and fairly handily).  As such, I would caution against projecting this year's outcomes into 2016.  Too many people are treating this like a big football win and projecting a win in next week's game and the week after that.  However, that's not how it works:  you still have to play the game and conditions next week are not necessarily going to be the same as they were for the big win this week.
(See also:  Jonathan Ladd's post, Implications of the 2014 Midterm Election Results)