The Senate's Class 2 and Representativeness (or Lack Thereof)
Something to keep in mind about the structure of Senate elections.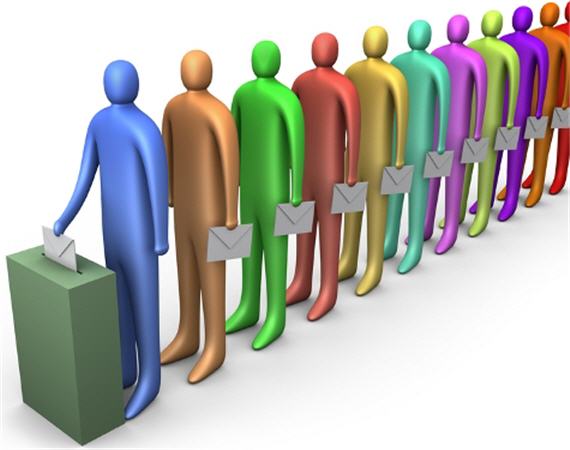 Patrick J. Egan has an interesting post at the Monkey Cage regarding tomorrow's elections:   Welcome to the most unrepresentative Senate election since World War II.  The conclusion of his piece is as follows:
Simply put, this year's Senate elections are unrepresentative of the nation to an extent that is unprecedented in elections held in the post-war era. So when we begin to sift through the results on Election Night, the number of Senate seats won and lost will tell us less than we might like about where the two parties stand in the minds of American voters.
Specifically he notes two constitutional provisions that put us in that position.  The first is obvious:  the fact that each state gets two Senate seats means that by definition that the Senate will not be directly representative of the population.  As Egan notes:
The population of the median state won by Barack Obama in the 2012 presidential election is about 5.5 million; the median state won by Mitt Romney has a population of 3.4 million.
The other provision is the fact that the Senate is divided into three classes, with one third standing for election every two years.  This year is a Class 2 election.    Interestingly, Class 2 is a bit different than Classes 1 or 3:
states with Class 2 seats now make up a much smaller share of the national population (52 percent) than do those with Class 1 or Class 3 seats (at 75 and 73 percent, respectively).
All of this leads to:  "Taken together, the rules on seat allotments and classes have yielded a Senate election cycle in 2014 that is profoundly unrepresentative of the nation as whole — and particularly tough for Democrats."
This is why, by the way, many are pointing out that this election cycle will be different in the Senate for the parties than will that of 2016.  (It is also why I would not count on the Republicans doing much of anything to try and alter the powers of the minority in the chamber, as they are likely to return to that minority relatively soon).  At a minimum, the notion that this Senate election tells us anything about national partisan preferences is incorrect.
I would recommend the entire post and the chart that he produces to illustrate his position.