Putting Health Care Policy in Comparative and Philosophical Perspective
The problem with all the replacement talk is that there is no evidence that the GOP pathways will work.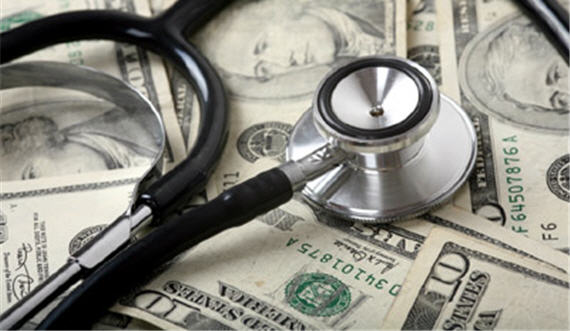 Ross Douthat notes the following in his NYT column:
the right's best health care minds believe that markets and competition can deliver lower costs and better care, and they believe it even though there is no clear example of a modern health care system built along the lines that they desire.

The dominant systems in the developed world, whether government-run or single-payer or Obamacare-esque, are generally statist to degrees that conservatives deplore.

[…]

there is no existing system on a national scale that looks like the health care system that Paul Ryan or Tom Price would design, no wisdom of developed-economy experience that proves that such a system would actually keep overall costs low and prevent too many people from being shut out of insurance markets.
(Emphases mine)
This is absolutely the case and, to add some insult to injury, the US spends more per capita on health care than does any other country but still lacks true universal coverage.
Indeed, the utter lack of a model that works the way Republicans claim coupled with a panoply of models that Republicans claim are disastrous, but in reality actually do work (and work well), changed my mind on market-based health care policy proposals many, many years ago.
Now, I will accept that markets, true markets, could reduce health care costs.  Indeed, a true market would deny health care to a person who could not afford it the same way a true market denies an automobile or new iPhone from someone who does not have the ability to pay.
The harsh reality is that the actual goal of health care policy is to provide acceptable levels of health to the general population and all of us view our individual health care access as a means of getting treatment when we are sick or injured (and while one may claim that that should not be the goal, I am certain that one wants precisely that for themselves and their families). And, more significantly, when we face the choice between long-term disability or death versus trying to figure out how to pay for treatment, we will always opt for treatment first and figuring out how to pay later.  This is even more true when we are faced with making choices regarding the well-being of our partners, children, or parents.  Since the cost of health care is not driven by treating the common cold, but rather in treating serious injuries, significant illness, and/or in mitigating the effects of aging, I cannot see, ultimately, a health care system that actually is driven by market forces in a way that actually also provides the services we want the system to provide.  And, moreover, since the market is actually for insurance and not services, we have a bizarre system in place where charges are leveled for individual services, but in a way that do not mean what prices usually mean.  I may get an invoice for a doctor's visit, which I would have to pay if I did not have insurance, but my insurance company pays a different amount. There is a total disconnect between costs, payments, and the consumer.  Even if we state, correctly, that the real consumer is my employer who provides my insurance, there is still an ultimate disconnect between the person who makes the choice to pursue treatment (me, when my son breaks his leg riding his bike) and those who pay for the treatment (my employer/insurance company).
Simplistic statements about market forces in no way reflects the reality of health care.
I would state that the main problem with Obamacare is that it attempts to maintain the private insurance business alongside a model that provides near-universal coverage. In simple terms (and I am not expert on the internal workings of the ACA) it takes the pre-Obamacare system (which already was dealing with rising costs and an inability to provide universal coverage) and grafted on elements to try and provide broader (and deeper) coverage.  I have no problem accepting that the system as it currently exists is flawed, and may not even be sustainable.  The notion, however, that it can be repealed and easily replaced in a way that improves the overall quality and coverage for the US strikes me as delusional.  If the Trump administration and the Republican Party was serious, they would be taking a slow, deliberate (and, dare I say, conservative) approach to changing the system. * But, alas…
Douthat makes a key philosophical point:
So embracing even the smartest conservative Obamacare alternative requires a not-precisely-Burkean leap of faith.
That is to say: a truly conservative mindset should caution against taking policy plunges into the unknown based solely on hypothetical models.  Indeed, the collective evidence summed from the experience of the past should be weighed heavily when making major decisions.  Ideology should not trump experiential knowledge accumulated over time.  However, contemporary American "conservatives" do not take that approach these days, veering widely between the radical and the reactionary.
Douthat's column, however, while it raises these issues doesn't really (in my opinion) take his own assertions to their logical conclusion, and instead becomes a lukewarm endorsement of what strikes me as, at best, a half-measure in terms of a possible ACA replacement.  One may read the column for that discussion if one likes.
—
*I apologize for any computer/phone damage that may have resulted from spit-takes induced by that sentence.