Some Observations On The Debate Over Health Care And Insurance, Part II
Part Two in a series of observations about health care and health insurance in light of the introduction of the House GOP's health care plan. This post examines several ideas advanced by conservatives, and the reasons they aren't complete answers to the problems we face.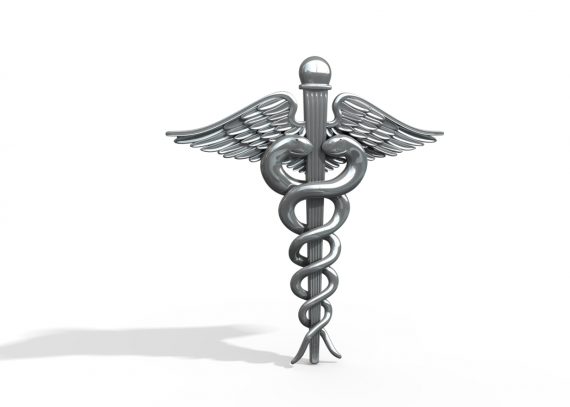 This is Part II of the post I started last Friday. This time, I'll address some of the most popular reform ideas advanced by conservatives.
4) The assumption that we can "return" to a free-market health care system assumes we ever really had one.
Conservatives like to talk about "returning" to a system where the health care industry was more market based, with the idea being that doing so would make providers more responsive to supply and demand and consumer choice than they are today. On its face, there's nothing wrong with this idea, but it's' far easier said than done. For one thing, contrary to their apparent belief the system we had prior to the PPACA was far from a "free market" system and it was far from perfect. Much like what existed after the PPACA, it was one in which prices were set and decisions were made by insurance companies rather than patients and there was little that patients could do to control prices. Additionally, it was unsustainable due to the fact that prices were spiraling out of control, as they still are today, and the system was in danger of just collapsing altogether. This is why Republicans who think we can simply repeal the PPACA without replacing it with something that addresses the very real problems that existed prior to its adoption in 2010 are simply wrong.
Additionally, it's worth noting that the PPACA replacement being promoted by House Republicans, the American Health Care Act, is far from being a "free market" reform in its own right. Even if were adopted in full in its present form, the government would still maintain a dominant, if not predominant, role in the health care industry, and it's likely that this will be true even if there are changes made to the bill to appeal to conservative Republicans currently opposed to the bill. Partly this is due to the huge amount of influence that programs such as Medicare, Medicaid, the Veterans Administration, and the health insurance system for retired military give Washington a tremendous amount of leverage, leverage that simply isn't going to go away. This is especially true given the fact that several of these programs, such as Medicare and Medicaid, are hugely popular with the public as a whole and simply aren't going to go away. Given that, discussions about a "free market" in health care don't make much sense.
Finally, as one Republican argues in a recent Forbes article, there's a good case to be made that health care is not an industry where a "free market" is even possible:
Health care is not a market. It lacks any of the vital features of a market. Treating health care like a market means living and dying without modern medicine. To advance a culture based on opportunity rather than government dependence, we need an alternative to state-owned health care that keeps key decisions in personal hands, preserves market triggers where appropriate, and rids us of the strangling influence of the massive federal bureaucracy. Republicans cannot do this without abandoning some cherished fantasies about the unquestionable, divinely-ordained righteousness of markets.In a free market, goods and services are allocated through transactions based on mutual consent. No one is forced to buy from a particular supplier. No one is forced to engage in any transaction at all. In a free market, no transactions occur if a price cannot be agreed.

In a free market, goods and services are allocated through transactions based on mutual consent. No one is forced to buy from a particular supplier. No one is forced to engage in any transaction at all. In a free market, no transactions occur if a price cannot be agreed.

The medical industry exists almost entirely to serve people who have been rendered incapable of representing their own interests in an adversarial transaction. When I need health services I often need them in a way that is quite different from my desire for a good quality television or a fine automobile. As I lie unconscious under a bus, I am in no position to shop for the best provider of ambulance services at the most reasonable price. All personal volition is lost. Whatever happens next, it will not be a market transaction.

(…)

Modern health care with all its fancy instruments, amazing methods, and success in extending life and happiness only exists because we started abandoning the free market in medicine a century ago. Go back to paying your doctor with chickens and your doctor will go back to being a part-timer who learned his craft from a book so he could augment his income from blacksmithing.

Does that mean we will eventually have to submit to a fully nationalized, single-payer health system controlled entirely by the federal government? No, the developed world includes a kaleidoscope of different approaches to health care from single-payer to almost exclusively private. They generally deliver better care at lower cost than ours. Alternatives to our broken system are proven, established, and readily available. So far, Republicans have refused to even look at them.
In addition to these aspects of health care that make it difficult to argue that a true "free market" is possible, there are other
Instead of looking at real solutions, of course, we get things such as the American Health Care Act, which seemingly combines the worst aspects of the Affordable Care Act and the status quo that existed before it to create a system that it still does not deal with the very real problems that existed prior to 2010 any better than the PPACA did. Meanwhile, they give lip service to the idea of a "free market" in health care while ignoring the very real problems that will continue to exist even if they did everything they want in 2017. For example, there are many health care transactions outside of emergency care where traditional price-shopping simply doesn't exist. Someone who is diagnosed with cancer, for example, isn't going to price shop for a doctor and a treatment when the fact of the matter is that they don't possess the expertise necessary to judge one oncologist from another. The same goes for other specialties. Given that, and given the fact that it's difficult to predict up-front what cancer treatment or treatment for heart disease is going to cost, the idea that a patient can realistically price shop when their life is on the line is incredibly simplistic.
To be fair, there are some situations where this kind of price shopping can work quite well. In non-emergency situations, it's relatively easy to shop around for a doctor, and physicians ought to encourage this by being more upfront about their pricing, especially for people without insurance. It works for eye doctors and plastic surgeons, both of whom work in specialties where insurance coverage is rare, to say the least, so it could work for general physicians and other providers of non-emergency care. Beyond that, though, the idea that all we need to do to fix health care in this country is make it more like the free market seems naive, to say the least.
5) Health Care Savings Accounts are a solution, but not a panacea.
One of the most sensible solutions to the health care/insurance problem is the introduction of Health Savings Accounts. However, this kind of plan assumes that people have sufficient disposable income to contribute to such accounts and that they will do so. That's simply untrue for people who are lower middle class or poor and doubtful for many in the middle class. At the very least, an effective HSA would have to be one that had a large enough balance to cover whatever it might be that isn't covered by health insurance itself. Most reform proposals that include an HSA provide for insurance, of course, but it would be an insurance policy that generally only provides catastrophic coverage for events such as surgery, hospitalization, and diagnostic testing. Patients would be responsible for most payments for routine medical care, as well as ordinary prescription drugs, although the treatment of prescriptions varies depending on what plan you're looking at.
On the surface, this seems like a great idea. The law would give consumers the right to establish an HSA which would be treated similarly under the law to an Individual Retirement Account, meaning that contributions would be tax-free and withdrawals would be as well as long as they were used for a valid health-related reason. Consumers could choose how to invest the account, which means they could choose the safety of a Federally guaranteed bank account with a low rate of return or a mutual fund that invests in the stock and bond markets. The problem with an idea like this, though, is the fact that people are unlikely to invest in an HSA unless they can afford to do so, and they're likely to contribute only a minimal amount depending on the cash flow they have left over after monthly expenses. As it stands, we live in a world where most Americans are not fully funding their retirement. Do Republicans really believe that many people outside the upper middle class are going to be able to afford to set aside hundreds of dollars a month, and thousands a year, for future health care expenses when they've got rent or a mortgage to pay and kids to feed? If they do, then they've completely lost touch with reality.
As a part of an overall reform plan, HSA's make sense as an option people should be able to choose if they want to. Making them mandatory, however, or expecting them to solve everyone's health care and insurance problems is quite simply expecting the impossible.
7) Allowing insurers to sell policies across state lines is unlikely to have a real impact on insurance affordability or availability.'
Along with the ideas of a free market in health care and Heath Savings Accounts, one of the most popular health care reform ideas on the right is the idea that insurers should be able to sell insurance across state lines. The idea behind this proposed reform, obviously, is the idea that it will lead to increased availability of insurance, increased competition, and lower premiums for consumers. In reality, while it could reduce costs to some extent it is unlikely to have much more than a superficial impact on premiums and could end up promoting practices that increase costs for consumers.
Before discussing this any further, it's worth noting that health insurance companies are already allowed to sell policies across state lines. There is no Federal law barring this from happening. In fact, many of the nation's top insurance companies sell policies in more than one state. The barriers that do exist are a matter of both state laws regulating insurance and the realities of the insurance market. While the first could be taken care of easily assuming that states are willing to reexamine their laws in this area, dealing with the second is a much different issue, much harder to overcome, and not something that any legislation can deal with.
What I mean by the economics of the industry is fairly straight-forward. Under our current system, insurance companies create networks of providers (physicians, laboratories, hospitals, Urgent Care Centers, etc) that they negotiate prices with to create what end up amounting to uniform billing schedules. It's an economy of scale that makes it possible to operate something as large as a multi-million dollar insurance company in a modern economy. Without that market, it doesn't matter where insurance companies can write policies. And without that pre-existing uniform billing schedule, there would have to be a lot more scrutiny of individual bills by insurance companies who would necessarily be unfamiliar with billing customs in states other than their state of origin. As it stands, there are insurance companies in states such as Pennsylvania who write policies in Philadelphia and the eastern part of the state but do not have networks, and thus do not sell policies, in Pittsburgh and the western part of the state. This is also true in other large states such as Florida, New York, California, Texas, and Virginia. In other cases, some companies don't offer policies in some parts of their home states simply because it isn't profitable to do so. Given this, saying that insurance should be sold 'across state lines' isn't likely to lead to nearly as much competition as some people think.
In addition to likely not promoting competition to the extent conservatives think, making it easier to sell insurance across state lines is likely to decrease competition among insurance companies by promoting mergers and the creation of larger insurance companies capable of dealing with the costs of doing such business. If that happens, then consumers in some states could see themselves facing fewer choices for insurance rather than more choices.
I'll end the post here since we've already run on fairly long. In my next post, which should be the last, I'll talk about possible reforms that borrow from both liberal and conservative ideas. Whether we'll ever be smart enough to come up with an agreement on this issue, though, is another question.
Previous posts:
Some Observations On The Debate Over Health Care And Insurance, Part I