Putting Obama's Job Approval Numbers In Historical Perspective
President Obaama's poll numbers are lower than where Reagan and Clinton were at this point, but not by very much.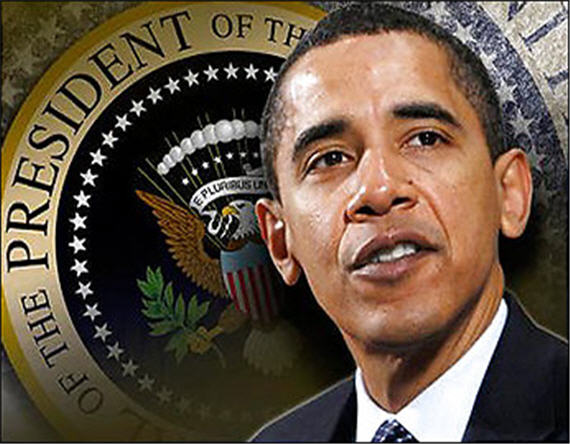 Another poll came out earlier today, this one from Marist, showing Barack Obama's job approval numbers hitting an all time low. Obama's overall job approval, according to Marist, is at 39%, and his job approval on the economy specifically is at 33%. This is consistent with the numbers I noted from several other polls last week and adds to the trend that those numbers have taken over the past several weeks.
Looking at the static numbers, and the trend, things don't look good for the President, and that's not at all surprising given the state of the economy. Historically, however, President Obama isn't doing that much worse than previous Presidents, including several who have gone on to be re-elected:
Previous modern presidents who have been re-elected to second terms have also held office during bad economies. President Ronald Reagan faced an unemployment rate of over 9 percent in 1983 – similar to the current jobless rate – and his 46 percent job approval rating at this point in his presidency was similar to that of President Obama now. In 1995, President Bill Clinton's approval rating was 43 percent.

Others have lost their bids for re-election. In September 1991, President George H. W. Bush received a very high 70 percent approval rating, but that was a reflection of the public's approval of the successful Persian Gulf War earlier in the year. Throughout 1992, his approval ratings fell precipitously, to just 31 percent in July. And Jimmy Carter, another president who faced tough economic conditions, received an approval rating in the fall 1979 of just 31 percent.
So we've got three examples where the polling at this point in a President's term wasn't necessarily a good indication of how the election 14 months later would play out, and one where it arguably did. Even in that one case, though, it's worth noting that the public's opinion of President Carter had recovered sufficiently a year later to the point where, up until the last week of the campaign, he was in a statistical tie with Ronald Reagan, it wasn't until the debate a week before the election that Reagan managed to make the sale and break away to a landslide victory.
So maybe overall job approval numbers don't tell us anything. What about the public's perceptions regarding the economy?
Mr. Obama's approval rating on handling the economy – which the public has long named the top problem facing the country – is particularly low, at just 34 percent. And although 38 percent of Americans are very concerned they or someone else in their household may lose a job in the next year (up seven points in the last fewmonths), only 40 percent approve of how he is handling job creation.

Other presidents have received worse evaluations on their handling of the economy. President George H.W. Bush received a 14 percent approval rating on the economy in August 1992, and President George W. Bush received just 16 percent approval in late 2008. But assessments of President Obama on this measure are lower than they were for Bill Clinton or Ronald Reagan at this point in their respective presidencies.

One of the challenges facing President Obama is the public's perception that economic conditions are not improving. Forty-three percent think the economy is getting worse, and just 12 percent think it is getting better. More than half the public thinks the country is heading toward or already in another recession.

Both Bill Clinton's and Ronald Reagan's approval ratings on handling the economy improved during the year before their re-election. Bill Clinton's approval rating on the economy rose to 55 percent just before his re-election, and between September 1983 and January 1984 Ronald Reagan's approval rating on the economy rose from 44 percent to 55 percent, and remained in the mid-50s throughout 1984.

But that was not the case for two presidents who were not successful in their re-election bids, Jimmy Carter and George H. W. Bush. Both of those one term presidents had sustained low approval ratings on handling the economy before losing re-election.
This may be a more reliable guide to look at, but it's going to to depend on what happens to the economy between now and Election Day. At that point, we'll all be able to look at the numbers and see how it went. If the economy improves, or if the public perception becomes that the President is better able to fix the economy than his Republican opponent, then Obama is likely to be re-elected. If neither of those things occur, then he most likely won't be. The job approval numbers matter, but only in so far as the trend that they're moving in goes up or down. That trend can change because of a number of factors, including factors having nothing to  do with the economy. The best we can say right now is that, if the current trends continue, and if the economy fails to improve (and the IMF certainly doesn't think it's going to improve significantly over the next 14 months) then the President is likely to have a rough time getting re-elected.
I'm seeing a lot of people out there, though, looking at these numbers and prognosticating the end of the Obama Presidency. Something tells me most of them could have some explaining to do come November 7, 2012.
And that leads to a question I keep asking myself, how is the right going to react if Barack Obama ends up getting re-elected?