Quid Pro Quo Federalism
This isn't how it is supposed to work.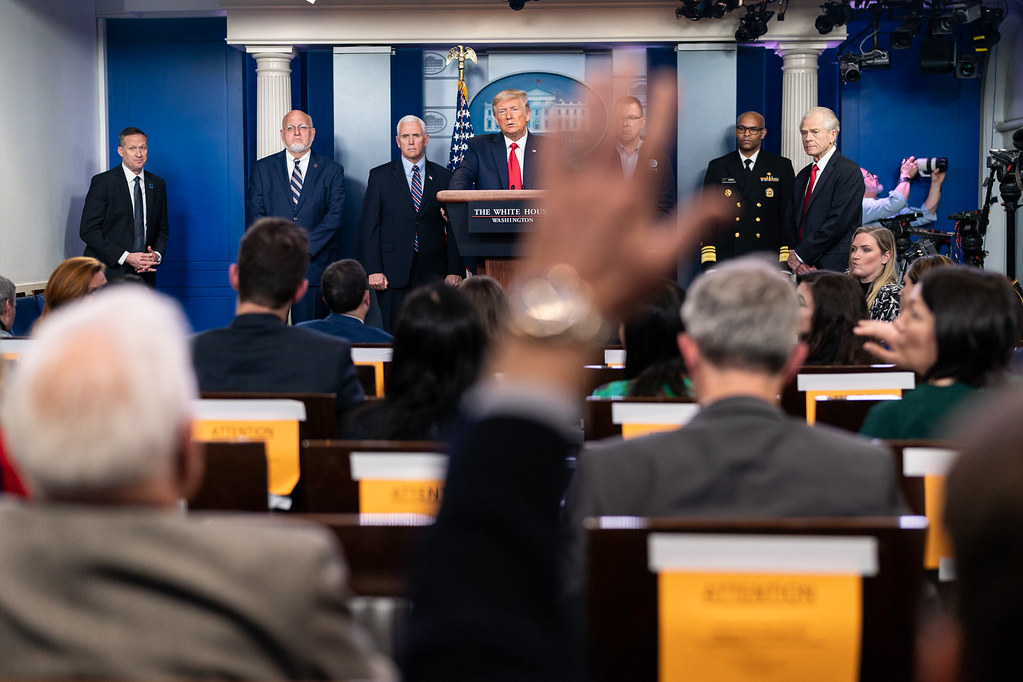 From yesterday's Aló Presidente:
There is an awful lot wrong in just this brief clip, and it is representative of a highly flawed approach to federalism that this president adheres to.
First, he is playing politics by pretending like the aid needed at the moment is somehow divisible between long-term mismanagement and Covid-19. As if when a state needs hurricane aid the federal government should be chastising states for their fiscal policy over the last quarter-century. This is all a rhetorical trick to allow the Republicans in the federal government (Trump, McConnell, and Nikki Haley* specifically) to put off needed aid and pretend like states should simply have planned better.
Second, the notion that there is an us v. them relationship between the federal government and the states (and that the states are trying to take what belongs to the federal government) is a gross misinterpretation of the systems. The federal government represents the collective population of the states. This is all us. This should all be we. A foundational reason for having the United States is that a central government was needed to address shared problems.
I am reminded of a memory from 4th grade wherein my teacher instructed us that it is the United States, not the Untied States. Trump appears to think it the latter. (It is funny the things that stick with you decades later).
Third, the notion that he, as president, could leverage aid to states in a crisis to make them capitulate to his personal policy preferences is a reflection of his transactional and, quite frankly, authoritarian character. It also has the stink of personalistic politics, like he owns federal aid in some way and it is at his pleasure it is distributed, but only to those who will bend to his will. This is not the kind of leadership we should expect, or deserve, from a President of the United States. A lot of Republican voters in these states need to open their eyes and realize that he is willing to do all he can to stop aid from coming to them, by dint of the fact that Trump doesn't like their state's policies.
I would note that Congress does have the authority to predicated aid on state actions, but such a move is the result of legislation not executive whim.
Of course, Trump's predilection to treat government resources as his own for distribution is well known and oft-repeated. It was, after all, the basis of his impeachment. What we see in this current moment is more mafia Don than president of a country in crisis.
As a side note, I don't think he even really understands what a sanctuary city is, or how it plays into federalism. In simple terms, it is about whether state and local officials are going to be engaged in federal law enforcement and affects things like how long a local authority will hold suspected immigration violators for ICE, among other factors. Some of it is clearly philosophical in nature as it pertains to immigration policy, but a lot of it is really about balancing the needs of local law enforcement and federal law enforcement. They are not the same (e.g., local law enforcement may rely on the cooperation of the undocumented when investigating crime, such as providing statements as witnesses, while the effects on local enforcement are not ICE's concern).
---
*I realize Haley is not in the federal government at the moment, although I think it is clear she aspires to be again at some point. Her recent tweets on this matter fit my point, however, and provide cover to this kind of thing from Trump and McConnell (his "let them declare bankruptcy" nonsense, for example).