Raquel Welch, 1940-2023
A Hollywood star is gone at 82.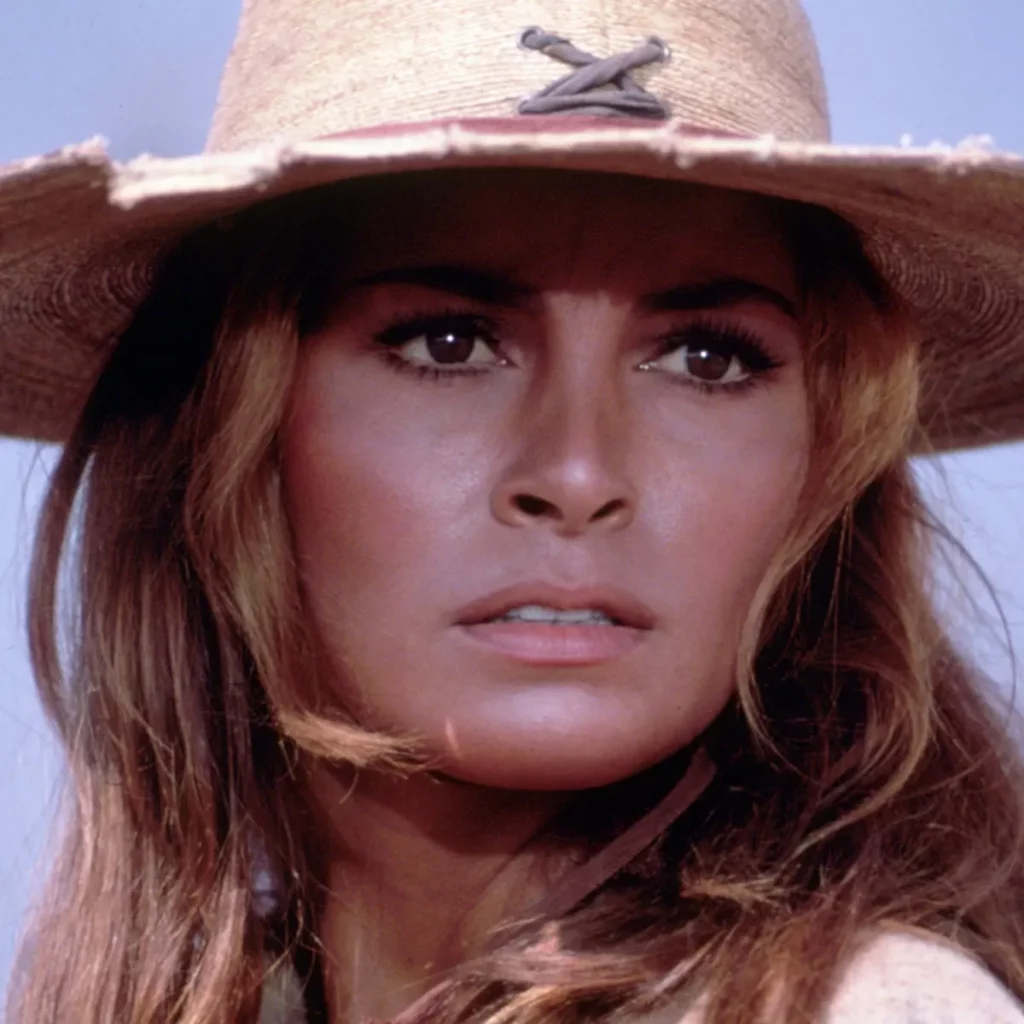 NPR ("Raquel Welch, actress and Hollywood sex symbol, dead at 82"):
Raquel Welch, who rose to fame as a sex symbol in the 1960s, has died. She was 82.

Welch's son, Damon, confirmed she died Wednesday at her home in Los Angeles after a brief illness.

"She passed away with no pain," he said. "I'm very proud about what she contributed to society and her career and everything. I'm most proud of her doing the U.S.O tours with Bob Hope during the late 60s and early 70s. We missed Christmas with her for three years while she was doing that. She said that was the hardest thing."

Welch's career started in the 1960s with appearances on TV shows such as The Virginian, McHale's Navy and Bewitched. That paved the way for back-to-back roles in Fantastic Voyage, and One Million Years B.C. That latter role catapulted her to sex symbol status. Welch would go on to star in several films, including 1970's Myra Breckinridge, where she played a trans actress, and The Three Musketeers, which earned her a Golden Globe in 1974 for best actress in a motion picture comedy or musical.

She leaves behind her two children, her son Damon Welch and her daughter, Tahnee Welch.

Welch was born Jo-Raquel Tejada in Chicago, Illinois to a Bolivian father and an American mother.

Though she didn't often discuss her identity in the early years of her career, the actress embraced her Latinidad in the early 2000s, both by speaking openly about her background and by playing Latina roles like Aunt Dora in the PBS show American Family and Hortensia in the film Tortilla Soup.

"Raquel Welch was a screen legend during a time when Latinos rarely were given any work in Hollywood (unless it was a stereotype)," said film critic and Entertainment Weekly editor Yolanda Machado. "She had to hide her identity to succeed, and despite what a heavy weight that may have been to conceal, she triumphed in memorable performances that stand as a portal into an entire generation."

Welch told the New York Times in 2002 that though she didn't try to intentionally cover up her Bolivian heritage, it wasn't a significant part of her culture at home because of her father's attempts to assimilate as much as possible.

"Those people who wanted to make it in the American system found it necessary and desirable to kind of suppress their Latino quality," she explained. "He never spoke any Spanish in the home, so as not to have us have an accent. We never were in a neighborhood where there were other Latinos around. I didn't know any Latin people."

Welch went on to say that though she partially resented his erasure of their background, she understood he was trying to protect the family from facing prejudice and discrimination.
Welch was born three years before my parents and, by the time I was aware of her, was well into middle age. She was just one of those celebrities that seemed to have always been around, making the circuit of the late-night talk shows, the Bob Hope specials, various variety shows, and the like.
She was extraordinarily beautiful, even by Hollywood standards, and leveraged that into a career as an actress despite little initial acting talent. She got cast in roles that exploited her body, turning her into a "sex symbol," but was extremely uncomfortable with that and turned down nude scenes and ultimately wound up in real acting roles, managing to continue finding roles well into her 70s.
The first movie I remember seeing her in was "Mother, Jugs, and Speed," a weird 1976 flick in which she played one of the title characters alongside Bill Cosby and Harvey Keitel. I don't recall it being good but may well not have been the target audience.
Aside from her ubiquity in my childhood, the thing I probably most remember her by at this point is her poster in Andy Dufresne's cell in "Shawshank Redemption."