Really, Really Unessential Government Personnel
90 percent of DoD civilians will go back to work soon. What message does that send?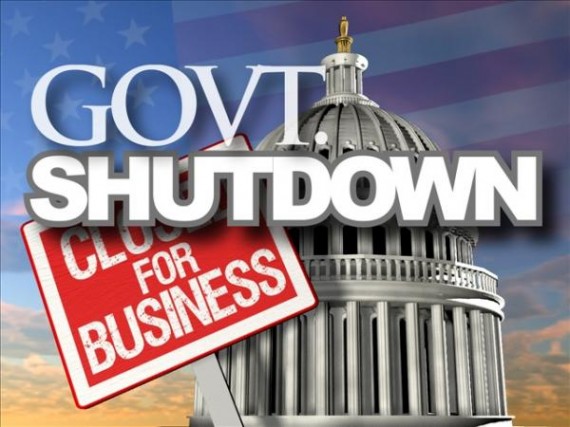 Checking my Twitter feed yesterday while attending an academic conference in DC, quite possibly in violation of the terms of my furlough from the federal government, I got word that Secretary of Defense Chuck Hagel had ordered most DoD civilians back to work. The memorandum outlining the order is rather vague, in that it orders subordinate commanders to decide which workers come back, but the comptroller expects "more than 90 percent" of us to be recalled to duty. How long it will take and whether I'm among that 90 percent remains unclear, although I expect that I'll back back at work no later than mid-week.
As I noted Thursday, Republican Congressional leaders, including Speaker of the House John Boehner and HASC Chairman Buck McKeon had urged Hagel to do this last Tuesday. The delay was a function of the Pentagon making sure they had the legal authority to do this, deciding how far the authority extended, and, one presumes, getting buy-in from a president who both wants to get as many people back to work as soon as possible and yet understands that doing so for the most visible workers reduces pressure on Congressional Republicans to give in on the shutdown generally.
Two thoughts occur to me here.
First, there's something extremely awkward about calling back 90 percent of your civilian workforce. Under the earlier sequestration furloughs (which occurred before I entered federal service) and this past week's shutdown furloughs, there was at least the solidarity that came with virtually everyone being declared "unessential." Indeed, there were constant jokes at the conference from those of us who teach at professional military education programs, Congressional Research Service researchers, and other furloughed employees who traveled on our own dimes about our shared fate. Now, though, we're going to have a relative handful of our ranks who are going to be declared not only "unessential" but told that they do not "contribute to the morale, well-being, capabilities and readiness of service members." That's a morale killer.
Second, as noted in my previous post, I'm uncomfortable with the process whereby we slowly un-furlough government employees on the basis of the visibility of our jobs to the American public. I'll be happy to get back to work preparing the nation's field grade officers for service in senior command and staff assignments. But the non-Defense and non-law enforcement workers who will remain furloughed are also in jobs created pursuant to laws passed by Congress. It's simply insulting to have them sitting at home, under duress of not being able to feed their families or pay their mortgages, while our elected representatives continue their game of chicken.
There's some comfort in knowing that, presuming the Senate goes along with the unanimous vote in the House, that everyone will get paid eventually. But the damage to morale caused by all this, to say nothing of the billions of dollars of wasted taxpayer money that will never be recouped, will be there long after this dispute is resolved.