Republicans On Verge Of Upset In Anthony Weiner's Old District?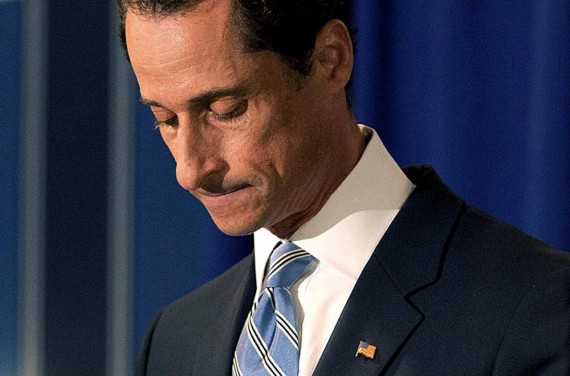 The last time that Republican was elected to represent New York's 9th Congressional District was when Warren Harding was elected President in 1920, and he only held the seat for one term, but if poll numbers are to be believed the GOP may be on the verge of pulling off an upset in the district once represented by Anthony Weiner:
Republicans are poised for a dramatic upset in next week's special election for a New York City congressional seat, according to a new poll out Friday.

The survey, conducted by the Siena Research Institute, found Republican Bob Turner holding a 50 percent to 44 percent lead over Democrat David Weprin.

The poll comes as national Democrats grow increasingly nervous about Weprin's prospects in the race for a Brooklyn and Queens-area seat that has long favored the party. On Thursday, the Democratic Congressional Campaign Committee announced it was pouring $500,000 on the New York City airwaves for Weprin. The Democratic-boosting House Majority PAC is also running ads in the race's final days.

"Republican Turner heads into the final days of the campaign with a six-point lead in this heavily Democratic district after having trailed Democrat Weprin by six points just four weeks ago," said Siena College pollster Steven Greenberg.

Siena is one of two polling firms set to release results examining the race. The other, Democratic firm Public Policy Polling, wrote in on Twitter late Thursday that its initial results showed Weprin in "big trouble."
The usual caveats that apply to poling apply double here because we're dealing with a special election during an odd time of year. Nonetheless, the numbers have the Democrats sufficiently worried that they're dumping a lot of money into a District that ought to be safely Democratic. In the end, the Democratic organization in New York will likely be able to pull off sufficient turnout to win the seat, but even if they don't it's unlikely that any Republican would be able to hold on to the seat in a General Election battle in 2012.
Drawing national implications from a single Congressional race is never advisable simply because of the small population size relative to the nation as a whole, and that's even more true of a Special Election where turnout is likely to be low. Nonetheless, as Ed Morrissey notes, there seems to be something for Democrats to worry about beyond this one seat:
Recall that Obama won this district by eleven points in 2008.  What do voters think of him now?  Siena's crosstabs show Obama's approval at 43/54 in this Democratic district in New York City.  Among Democrats, he only has a 59/38 approval rating, hardly a strong vote of confidence in the party leader.  Independents in the district give him an abysmal 29/68 job approval rating, and he has majority-disapproval ratings among all gender, age, religion, and income categories.  He's even underwater among union households, 46/52.
It's too early to say that this is evidence of Obama fatigue among the Democratic faithful, but the signs are certainly there.