RIAA Takedown Strategy Backfires
The recording industry has sent its 25 millionth Google takedown notice, trying to kill links that sprung up because of earlier takedown notices.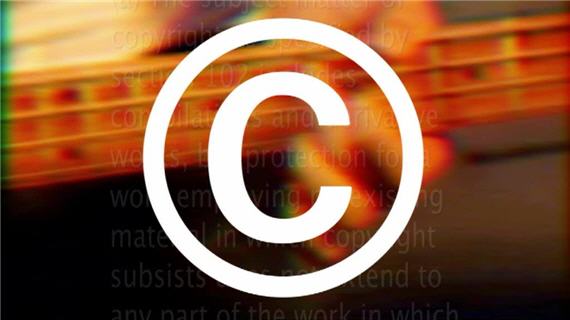 The recording industry has sent its 25 millionth Google takedown notice, trying to kill links that sprung up because of earlier takedown notices.
TorrentFreak ("RIAA Hits 25 Million Google Takedowns, Web Blocking Making Things Worse"):
A few moments ago Google processed the RIAA's latest batch of copyright takedowns making the organization the music industry's top sender of DMCA notices. Just ahead of the BPI, the RIAA has now removed more than 25 million URL listings from the world's largest search engine. But with no clear end in sight, the boss of a UK-based anti-piracy company says the situation is actually getting worse, and it's all thanks to website blocking.

Back in May the RIAA reached a historic milestone in its quest to remove copyright-infringing links from the Internet.

The music industry group asked Google to remove the 20 millionth URL from its indexes, doubling up on a similar number of requests already sent to underlying sites.

However, it now seems that either the RIAA are getting faster and better at sending notices, or the situation is somehow getting worse. It's quite possibly a combination of the two.

After taking just over a year to send 20 million takedowns, just a few moments ago Google processed the RIAA's 25 millionth URL takedown request. That means that in just six weeks the RIAA has achieved something that previously took it a quarter of a year.
Why is that, you ask?
At the time of the 20 million record, Brad Buckles, RIAA executive vice president of anti-piracy, described the situation in less than optimistic terms.

"Every day produces more results and there is no end in sight. We are using a bucket to deal with an ocean of illegal downloading," Buckles complained. But is that because more and more content is flowing onto the Internet or are other forces at play?

Part of the problem for rightsholders sending notices to Google is that they are not actually removing any content, only links to it. Furthermore, while content is easily duplicated online, links to content are duplicated even more easily.

Interestingly, industry attempts to block file-sharing sites such as The Pirate Bay and KickAssTorrents appear to be the driving force behind an exponential increase in links that were once confined to these sites. Thanks to the dozens of proxy sites that have sprung up to facilitate access to blocked domains, the censored links are being duplicated dozens and dozens of times.

To put that into perspective, Pirate Bay currently reports 4.99 million torrents but you have to multiply that by the dozens of currently operational proxies in order to find the number of URL links now available.
So, essentially, the RIAA's strategy has taken piracy from something confined to a handful of sites and spread it to a geometrically multiplying number of sites. One TorrentFreak commenter aptly described this as a "Hydra effect."
It seems to me that RIAA is first and foremost abusing the DMCA takedown process. The right to hyperlink content online should be absolute; only illegal content itself should be targetable.
Beyond that, though, this just shows the futility of the industry's anti-piracy approach. While I absolutely support copyright holders' right to sell their own ware without competing against stolen versions of same, the industry was exceedingly slow to understand that sites like Napster created an expectation among music consumers of being able to download individual songs easily. Rather than trying to meet that demand, the industry tried to stifled it. The nature of the Internet made this next to impossible. Even now, some fifteen years in, it's still essentially impossible to pay for individual songs. Even giant services like iTunes don't have the catalogs of every artist because various record companies have refused to play or licensed their rights to a single distributor. The rights holders to The Beatles' catalog, among many others, are notable holdouts. Rather than acceding to the RIAA's wishes and dutifully purchasing entire CDs to own the one song they really wanted, consumers instead steal the songs out of frustration. That's bad for all concerned, at least in the long run.