Rural Hospitals Not Offering Obstetric Care
A growing trend has healthcare professionals and communities concerned.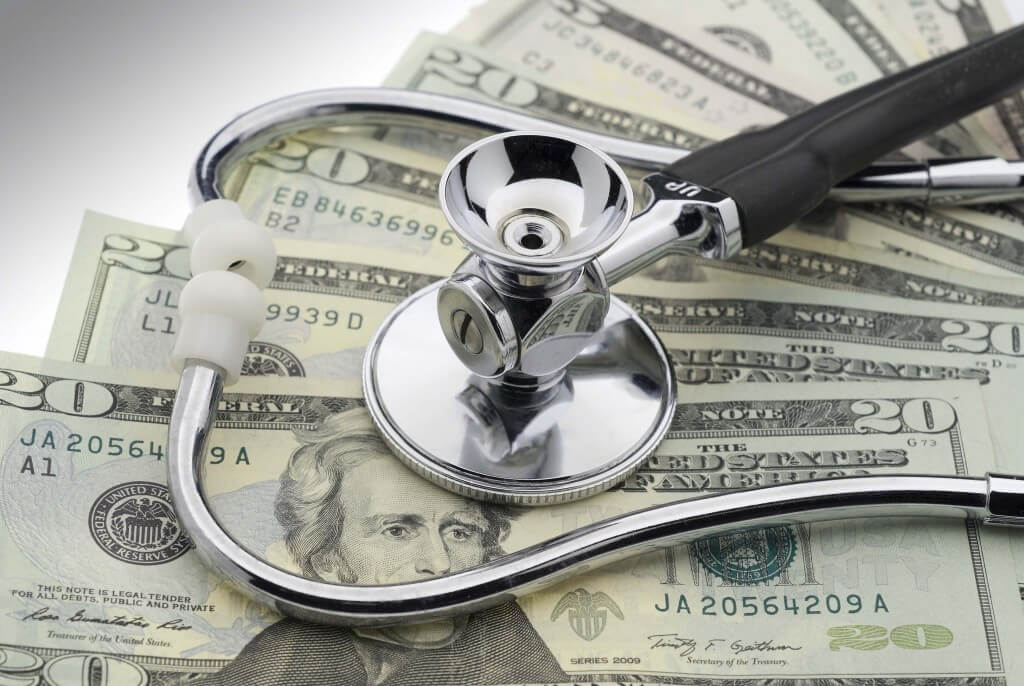 The NYT has a depressing report titled "Rural Hospitals Are Shuttering Their Maternity Units." As is often the case, it begins with a longish anecdote that's suffused into the later reporting. That's particularly frustrating here, as it surrounds an Indian reservation, which is a rather distinct situation. Regardless, there's enough data in the story to demonstrate that it's truly a national phenomenon.
Astria Toppenish Hospital is one of a string of providers across the nation that have stopped providing labor and delivery care in an effort to control costs — even as maternal deaths increase at alarming rates in the United States, and as more women develop complications that can be life-threatening.

The closure in Toppenish mirrors national trends as financially strained hospitals come to a harsh conclusion: Childbirth doesn't pay, at least not in low-income communities.

From 2015 to 2019, there were at least 89 obstetric unit closures in rural hospitals across the country. By 2020, about half of rural community hospitals did not provide obstetrics care, according to the American Hospital Association.

In the past year, the closures appear to have accelerated, as hospitals from Maine to California have jettisoned maternity units, mostly in rural areas where the population has dwindled and the number of births has declined.

A study of hospital administrators carried out before the pandemic found that 20 percent of them said they did not expect to be providing labor and delivery services in five years' time.
Obviously, this is a huge problem, in that, unlike urban and suburban areas, there is likely to be only one hospital. So, if it doesn't provide obstetric care, there is no obstetric care.
Women in rural areas face a higher risk of pregnancy-related complications, according to a study by the Commonwealth Fund. Those living in so-called maternity care deserts are three times as likely to die during pregnancy and the critical year afterward as those who are closer to care, according to a study of mothers in Louisiana.

Ambulances aren't reliable in many rural areas like the Yakama reservation, which spreads over a million acres. There aren't many emergency vehicles, and the vast distances make for long waits. In the fall and winter, dense fog often blankets the roads, making driving treacherous.
The lack of ambulances, of course, impacts all emergent care, not just maternity.
Not shockingly, the closing of maternity wards is tied to another phenomenon: the rise of large hospital chains.
In Toppenish, the frustration and fear erupted at a recent city council meeting, which drew such a large crowd that it spilled into the hallway outside the chambers. Astria, a health care system based in Washington State, had committed to keeping certain services, including labor and delivery, available for at least a decade after acquiring the hospital, residents noted.

Now the hospital said it could not afford to do so, and the state has taken no action.
Indeed, even in the very affluent DC suburbs of Northern Virginia, a large chain, Inova, runs most of the hospitals. There are, thankfully, a lot of them and they're by and large quite good. But, even here, only a handful of them provide obstetric care. When my two girls were born, in 2008 and 2011, we had to drive past the Anova Mount Vernon Hospital which was less than two miles from the house to the Inova Alexandria Hospital, which was a 30-60 minute drive, depending on traffic conditions. Indeed, the Mount Vernon facility did no obstetric or pediatric care at all, so we had to do that drive many times during the course of the pregnancy and afterward.
Still, I presume the Mount Vernon facility or one of the many others in the area would have been able to do obstetric or pediatric care in an emergency. In rural areas, there are often no other facilities.
Also not shockingly, poor and minority communities are most impacted:
The United States is already the most dangerous developed country in the world for women to give birth, with a maternal mortality rate of 23.8 per 100,000 live births — or more than one death for every 5,000 live deliveries.

Recent figures show that the problems are particularly acute in minority communities and especially among Native American women, whose risk of dying of pregnancy-related complications is three times as high as that of white women. Their babies are almost twice as likely to die during the first year of life as white babies.

Women of color are more likely to live in maternity care deserts or in communities with limited access to care. According to the March of Dimes, the maternal health nonprofit, seven million women of childbearing age reside in counties where there is no hospital-based obstetric care, no birthing center, no obstetrician-gynecologist and no certified nurse midwife, or where those services are at least a 30-minute drive away.

The closure of an obstetrics unit often begins a downward health spiral in remote communities. Without ready access to obstetricians, prenatal care and critical postpartum checkups, risky complications become more likely.
I'm generally leery of international comparisons of this sort, simply because the United States is sui generis. We're a continental nation with a very low population density compared to most OECD nations. Offhand, Australia is the only country that's even remotely analogous.
Still, our healthcare system is a mess: a mishmash of private providers who are compensated via various private insurance programs, government subsidies, and folks expected to pay out of pocket. And we're also incredibly litigious. So, from a business standpoint, it really makes no sense to offer rural care at all, let alone a type that's fraught with risk.
[R]unning a labor and delivery unit is expensive, said Katy Kozhimannil, director of the University of Minnesota Rural Health Research Center. The facility must be staffed 24 hours a day, seven days a week, with a team of specialized nurses and backup services, including pediatrics and anesthesia.

"You have to be ready to have a baby any time," Dr. Kozhimannil said.

Staffing shortages have driven costs up, and hospitals have been forced to bring in contract nurses, who can cost more than three times as much as a staff nurse. Labor and delivery nurses are in high demand, and pay for them can be even higher.

A vast majority of pregnant patients at Astria Toppenish had insurance coverage, but mostly Medicaid, which pays hospitals far less than private insurance plans do. Half of pregnant women in the United States are on Medicaid, and it pays poorly in all states.

In Washington State, Medicaid would pay $6,344 for a childbirth, about one-third of the $18,193 paid by private plans, according to an analysis by the Health Care Cost Institute that compared traditional fee-for-service rates paid by Medicaid with those paid by private plans.

In wealthier communities, private insurance helps offset low Medicaid payments to hospitals. But in rural areas where poverty is more entrenched, there are too few privately insured patients.
Naturally, what applies to obstetrics applies to a large extent to hospital care, period.
Many residents fear the obstetrics closure is a prelude to the hospital closing its doors altogether in a repeat of what happened in 2019, when the Astria Health system declared bankruptcy and later closed the largest of its three hospitals, a 150-bed facility in Yakima. Astria had purchased the hospital just two years earlier.
It's almost as though running a healthcare system on a for-profit basis is a bad idea.