Medicare-for-All Requires Squeezing Hospitals
Bernie Sanders and other advocates focus on insurance companies and drug companies. But that's not where the money is.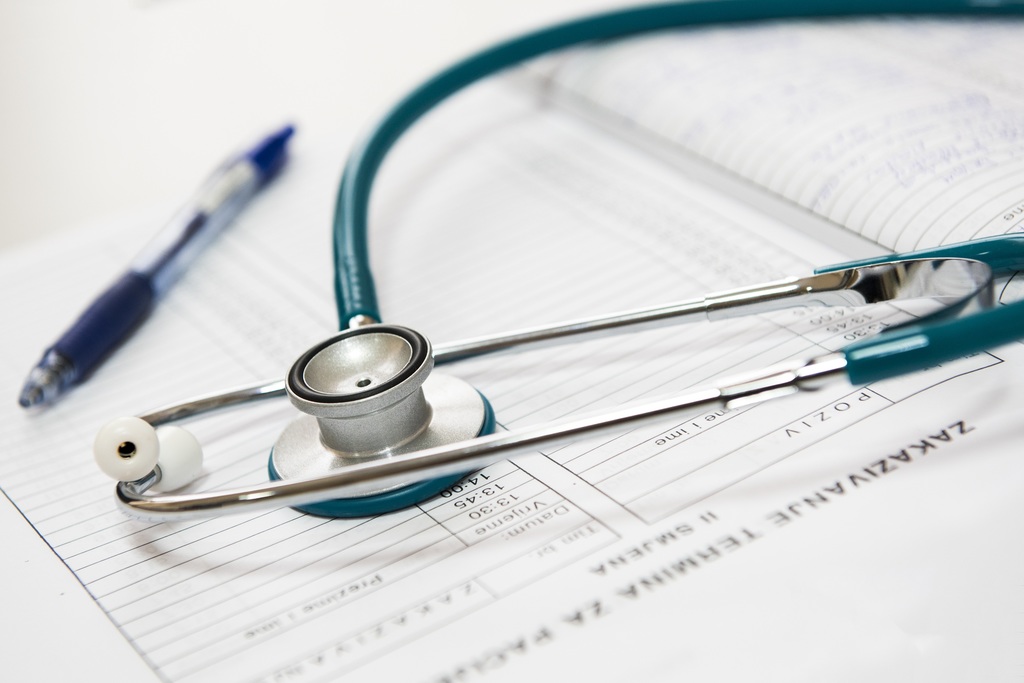 Under the provocative headline "This Is The Part Of 'Medicare For All' That You Never Hear About," HuffPo's Jonathan Cohn points to an issue we actually hear about only occasionally.
Sen. Bernie Sanders (I-Vt.) and his allies talk a lot about how "Medicare for All" would take back money from insurers and drug companies, and use those savings to help make sure every American has generous health insurance. That is accurate.


But Sanders and his allies rarely mention that Medicare for All would also restrict the flow of money into the rest of the health care industry, including the parts that aren't as easy to demonize in speeches.


At the top of that list are hospitals, which alone account for roughly one-third of the nation's health care spending. No other sector, not even pharmaceuticals, rivals it. Under the Medicare for All proposals from Sanders as well as some other potential reforms getting attention these days, the federal government would limit payments to hospitals, quite possibly reducing their incomes significantly.

Sanders goes after insurers and drug companies because they're easy villains. Given a mostly private medical system, the former provide peace of mind and protection against financial ruin but they're an unnecessary middle man that jack up costs. The latter provide life-saving or -enhancing miracles but they do so at enormous cost.
Hospitals are a different story. While people hate their administrative bloat, they tend to like physicians, nurses, and other practitioners. But, obviously, if society is going to pay for everyone's health care, we have an interest in containing costs. And, as with Willie Sutton and banks, we need to go after hospitals because that's where the money is.
The case for squeezing hospitals is strong, given the available research on what they charge and why. Even some experts historically wary of government regulation are warming to the concept.

But actually crafting a policy that would cut hospital payments enough to free up big sums of money without adverse effects wouldn't be easy and getting such a policy through Congress could be even tougher. The hospital industry is already pushing back and, as this debate moves forward, it's only going to push harder.
Well, sure.
Both the Sanders bill and a House counterpart from Rep. Pramila Jayapal (D-Wash.) envision enrolling nearly everybody in a single, newly created government insurance plan that would control payments to all parts of the health care system, including for hospitals. Sanders would make this transition in four years, Jayapal in two.


With the Sanders bill, the federal government would simply pay hospitals the way that Medicare does now ― which, for the most part, means providing a fixed fee based on each patient's diagnosis. In the Jayapal version, the government would basically give hospitals lump sums of money based on past expenses, and let them decide how best to allocate it.

Either of these approaches would represent a major break with the status quo, in which hospitals have to take whatever the government gives them on Medicare and Medicaid and other programs, but can then demand higher payments from private insurance. The result is a messy, confusing system where hospitals try to maximize revenue from a mix of private insurance paying more and public programs paying less, with a huge spread between the two.


This is not how developed countries typically operate. Even in countries like the Netherlands, which provide universal coverage through private insurance, government limits what hospitals make by establishing fees, overall budgets, or some combination of the two. Here in the U.S., more than half the states used to regulate hospital prices in one way or another and, in the 1970s, then-President Jimmy Carter pushed hard for legislation to regulate hospital charges nationally. It was supposed to be the first step toward creating a national health system.


That effort failed in the face of industry opposition and nearly every state with a system for setting hospital rates eventually ditched it, as regulation fell out of fashion among the nation's most influential politicians and intellectuals. But after watching the private sector try and fail to control hospital prices for the better part of 50 years, even some economists who once dismissed the idea of government "price controls" are saying the idea deserves more serious consideration.
Okay. So what's the problem?
Medicare covers a little less than 90 percent of actual hospital costs, according to industry data. And although some experts question the figure's accuracy or significance, few doubt that forcing hospitals to take Medicare payments for all patients would reduce their revenue ― even after allowing for the savings hospitals would likely realize from streamlined billing, fewer charity care obligations, and other changes that Medicare for All would bring.
I'm admittedly not an expert on health care financing. Still, if Medicare covers some 90 percent of costs and under Medicare-for-All there would be zero patients getting free care, zero need to deal with other insurance companies, I'd think the net would be something of a wash.
Regardless, Cohn makes the case that a haircut would be reasonable:
Prices here in the U.S. are much higher than in other countries, even for everyday services like knee replacements and routine baby deliveries, with scant evidence that the care here is better.


The story is the same within the U.S., where hospital prices vary enormously from region to region. It's not the hospitals with the best outcomes charging the highest prices, research has shown pretty consistently. It's the ones with the most market power ― in some cases, because they have monopolies and are basically able to demand what they want from private insurers.


All of that suggests that the hospitals could handle major reductions without harm to access to quality. "The evidence is pretty clear that there's room to cut without major damage," says Loren Adler, associate director of the USC-Brookings Schaeffer Initiative for Health Policy.

Maybe the best proof comes from the hospitals facing cost pressure today ― say, because they serve a lot of low-income patients who are either on low-paying government insurance plans or have no insurance it all, or because they are run by investor-owned companies that demand profits.
"By and large, they are in competitive hospital markets, large and urban," says Len Nichols, a health economist at George Mason University. "They have no choice but to become more efficient, for unlike their less-efficient brethren, they can't just charge the private sector what they want."
So, I'm continuing to not see a significant downside.
"We don't have this great flexibility to drive down operating costs ― we have shortages of talent, we don't set the price of drugs," says Larry Tisdale, vice president for finance at the Idaho Hospital Association. "Half of Idaho hospitals today, over half actually, don't have a positive operating margin."


Whether or not those figures tell the whole story, even advocates for more ambitious cuts to hospitals, like Don Berwick, co-founder of the Institute for Health Innovation and a former administrator of Medicare and Medicaid, say "there is a lot of variation" from institution to institution. "Small and rural hospitals are highly vulnerable," Berwick said. "One needs to be very gentle."


Not every hospital closure is a problem. The worry is that some hospitals might cut back on services like psychiatry that typically lose money but are already insufficient to meet current demand. Reducing hospital income crudely could make these sorts of problems worse, causing even longer waits for services ― or simply making it harder to deliver care effectively.

"Yes, there's plenty of waste and administrative inefficiency, but that couldn't be wrung out of the system overnight," said Larry Levitt, senior vice president at the Henry J. Kaiser Family Foundation. "There is a real risk of delays in care and quality problems if payment rates are cut too much and too fast while coverage is being expanded."
So . . . we might need to pay slightly higher rates in rural areas? Or maybe the rural areas are currently charging less because the markets won't bear major city prices? These seem like small obstacles.
There's quite a bit more to the post and it's worth a read.
One takeaway—and it's obvious when pointed out but probably not something most of us think about—-is that "Medicare-for-All" isn't actually a policy so much as an idea.
Sometimes, this can be a major problem. An obvious recent case is "Brexit." Given a choice between the status quo and some vaguely defined alternative, a slightly majority of Brits took a leap of faith on the latter. When forced to turn it into an actionable plan, however, there hasn't yet been enough support to implement the idea.
But I don't see that as the situation here. Even if Candidate Sanders had an incredibly detailed implementation plan ready to go—which would be politically stupid, given that opponents would be able to attack specific pieces of it—a President Sanders would have to get it through both Houses of Congress. There's no way to know what that would look like; there are just too many unknown variables.
Presumably, most of the details of a Medicare-for-All law would be left to regulators at the Department of Health and Human Services and/or the Food and Drug Administration to flesh out. And they would be constantly tweaked as we learned from practice.
Additionally, I would expect a lot of follow-on reforms if the Federal government took over the entirety of the burden of financing healthcare. We'd almost certainly increase the number of physicians in the system, especially in the primary care field. Presumably, we'd heavily or entirely subsidize their education to relieve them of the massive debt that now accompanies going to medical school and the need to generate massive fees to recoup those expenses.