Russia And Turkey Divide Up Northern Syria As U.S. Retreats
As American forces retreat, Russia and Turkey are dividing up northern Syria like,well,a turkey.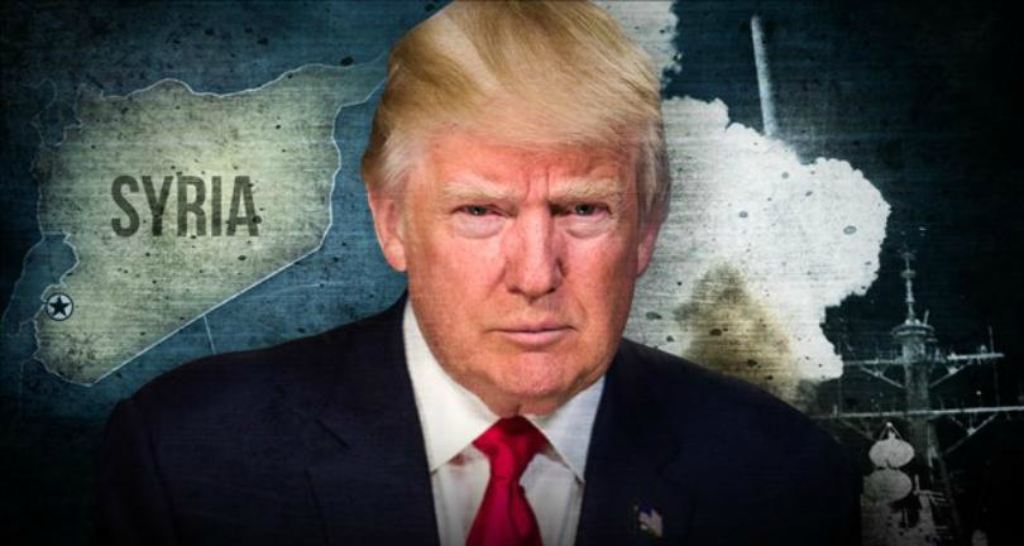 As the United States continues its withdrawal of troops from northern Syria, Russia and Turkey are reaching their own agreement about how to divide up the region, and deciding the fate of the Syrian Kurds in the process:
Russia and Turkey agreed Tuesday on a plan to push Syrian Kurdish fighters from a wide swath of territory just south of Turkey's border, cementing Russian President Vladimir Putin's preeminent role in Syria as U.S. troops depart and America's influence wanes.

The agreement, reached after an hours-long meeting between Putin and Turkish President Recep Tayyip Erdogan in the Black Sea resort town of Sochi, will leave Turkey and Russia in control of territory formerly held by Kurdish forces once allied with the United States.

More important, though, the deal bolstered Russia's preferred endgame in Syria's civil war by allowing its ally, Syrian President Bashar al-Assad, to regain control over more of his country's territory. Russia is also prodding states in the region to recognize, either explicitly or tacitly, the Syrian government's authority, analysts said.

The Turkey-Russia agreement came as the deadline expired on a separate deal Turkey made last week with the United States to "pause" its advance into Syria in preparation for a full cease-fire. In exchange, the United States agreed initially to clear Syrian Kurdish fighters from a strip about 75 miles long and 20 miles deep along the border — and to lift existing sanctions on Turkey and refrain from imposing more.

Hours after the expiration, a senior Trump administration official said that Kurdish leaders had confirmed their withdrawal from that portion of the border, and that Turkey was believed to have stopped its southern advance. Although discussions were still underway in Washington, the official indicated that sanctions would not go forward.

"Good news seems to be happening with respect to Turkey, Syria and the Middle East," President Trump tweeted Tuesday evening. "Further reports to come later!"

The deal concluded with Russia formalizing the cast of actors who will decide northern Syria's future. Russia and the Syrian government would start removing Kurdish militias from a far larger part of the border, extending hundreds of miles from the Euphrates River to Iraq and more than 20 miles deep, beginning at noon Wednesday, according to the agreement. Once they were gone, it stipulated, Turkey and Russia would begin jointly patrolling the border region.

Mervan Qamishlo, a spokesman for the Kurdish-led militias, said Tuesday that his group had withdrawn from the Syrian towns of Ras al-Ayn and Tal Abyad — the parameters of the earlier U.S. agreement — to a distance more than 20 miles from Turkey. He did not respond to requests for comment on the Russian-Turkish agreement.

The deal reached in Sochi came two weeks after Turkey launched a military offensive in northern Syria that the United States had long sought to stave off. The operation targeted the Kurdish-led militia, known as the Syrian Democratic Forces (SDF), which was the principal U.S. partner in the fight against the Islamic State extremist group.
The fact that the Russians and Turks are stepping to fill the vacuum left by the United States is hardly a surprise, of course. Over the past several years, we've seen the relationship between Ankara and Moscow become increasingly close notwithstanding the fact that Turkey remains a member of NATO. This has included not only the rather obvious coordination of policy between the two nations but also in military aspects such as Turkey's purchase of an advanced anti-aircraft missile defense program from Russia despite objections from the United States and NATO. It is also likely that there was coordination or at least consultation between the two nations prior to Turkey's incursion into Syria two weeks ago. Taking that into account, the fact that Russia and Turkey are now dividing up northern Syria as if it were, well, a turkey, is just icing on the cake. With the United States out of the picture, it was inevitable that this would hap
All of this comes after two weeks in which it became clear that the Turks intended on being relentless in what is now obviously designed to be an operation against the Kurdish forces in Syria rather than an effort to carve out a "safe zone" as originally claimed. Reports on the ground from American and other reporters over this period have told tales of Turkish artillery hitting civilian areas in Kurdish areas and Turkish soldiers engaging in brutal attacks against Kurdish fighters and apparently civilians as well. It also came amid reports that ISIS fighters, including fighters who had previously been under guard by Syrian forces, were coming out of hiding and preparing to make their own claims for territory in the area formerly controlled by Kurdish forces.
The biggest winners in all this mess so far, then, are rather obvious. It would be none other than Syrian leader Bashar Assad and his ally in Russia Vladimir Putin, the Turks, and, of course, ISIS. Thanks to the American betrayal, the Kurds had no real choice other than to turn to Damascus for help, of course, and in doing so they relieved Assad of one of the main forces that had been fighting against his regime in northern Syria. This in turn, obviously benefits Russia who will see its one ally in the Middle East strengthened and the relationship between Turkey and NATO and Turkey and the United States is weakened. And you can thank Donald Trump and his inept foreign policy for all of it.