Russian Spy Could Lose Harvard Degree
A Russian spy may be stripped of a degree he earned at the Kennedy school under a stolen identity.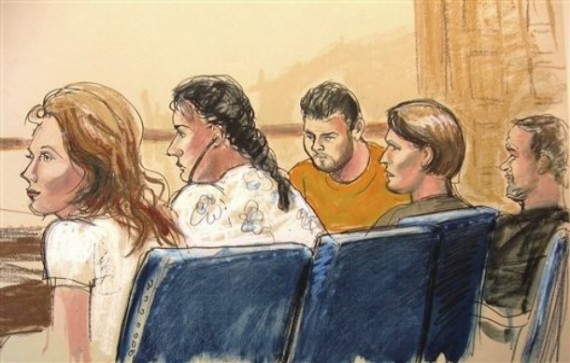 One of the Russian Spies Like Us may have a degree he earned at Harvard's Kennedy School revoked.
The Russian spy who lived in Cambridge under a stolen Canadian identity may be in danger of losing his highly coveted Harvard University degree, now that he's been unceremoniously booted out of the country.

Andrey Bezrukov could be stripped of his Ivy League credentials – a master's degree in public administration from Harvard's John F. Kennedy School of Government he earned in 2000 under the name Donald Howard Heathfield.

Doug Gavel, a spokesman for the Harvard Kennedy School, said in an e-mail yesterday that "the Kennedy School's policy on misrepresentation is articulated in the student handbook, which stipulates that 'if the discovery (of misrepresentation in an application) occurs after a degree has been awarded, the degree will usually be rescinded.' "
Jules Crittenden is wondering what's taking so long.   I'm wondering why they'd even consider it.
By all accounts, Bezrukov completed the program and earned the degree in the same way as any other student.  A decade ago.   So, what's the problem?
He lied about his name, of course, but so what?  Presumably, he also used fake credentials to get into the program.  Maybe he wouldn't have been admitted based on his actual qualifications.   But that seems trumped by the fact that he was obviously qualified to do the work since, um, he did the work.
I get why he was charged with a crime and then expelled from the country in a Cold War style swap.  But what has that to do with Harvard?