Same-Sex Marriage Now Just One Vote Shy Of Passage In New York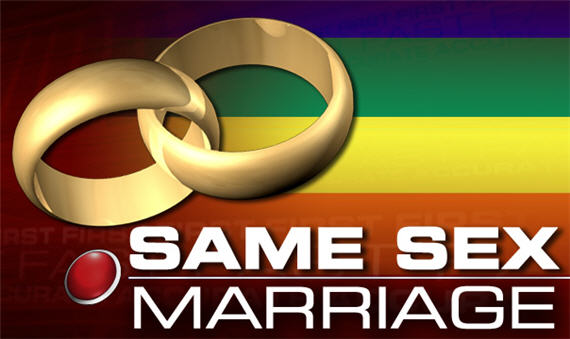 A bill to legalize same-sex marriage is now just one vote short of passage in the New York Legislature:
New York is within a single vote of legalizing gay marriage after a second Republican state senator said on Tuesday that he would support the measure should it come to the floor this week.

The senator, Roy J. McDonald, from the capital region, made his comments to reporters amid growing indications that Republican leaders would bring the bill to an up-or-down vote on Thursday or Friday.

Three other Republican state senators, speaking on condition of anonymity because their conference had not yet formally debated the measure, said they believed the bill was almost certain to come up for a vote and that it would likely pass, making New York the sixth, and largest, state in the nation to legalize same-sex marriage.

The vote tally in the State Senate now stands at 31 of 62 members, with one more vote needed to approve the law. The Assembly has passed the measure several times before and is likely to do so again this week if the Senate moves ahead.

"I think I'm doing the right thing, it's the appropriate thing, and if the public respects that, I'm grateful," Mr. McDonald said as reporters pressed him in the Capitol for his decision. "If they don't, then I move on."

Mr. McDonald's announcement followed a declaration Monday by a Republican colleague, James S. Alesi of Monroe County, that he would also support the bill. Three Senate Democrats who had voted against the measure two years ago also said they would vote for it this year
This vote is coming despite a last minute push by Catholic officials to stop it with misplaced fears that the Church would somehow be required to perform same-sex marriages if the bill became law. If, as expected, the bill eventually becomes law, it will be a major victory for marriage equality and a major defeat for those against it.