Scalia Funeral Set For Saturday, Will Lie In Repose At SCOTUS On Friday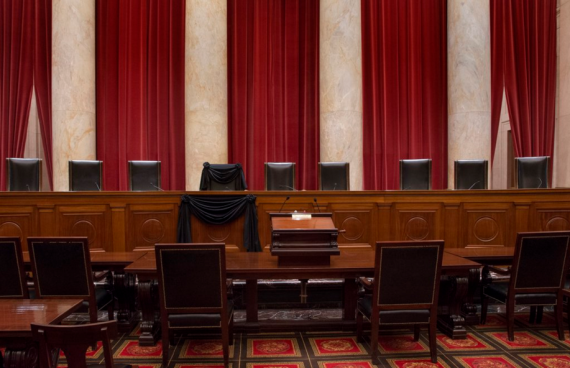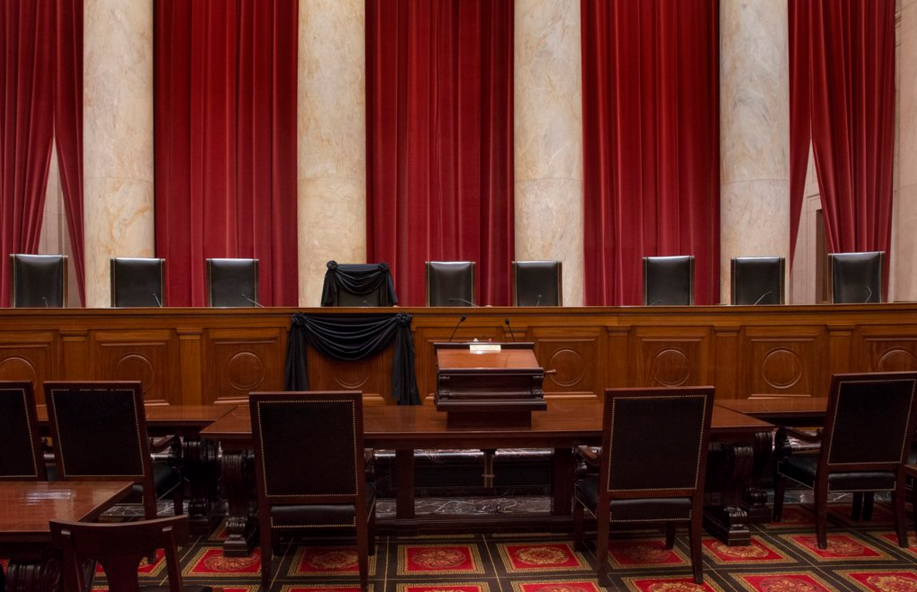 The Supreme Court has announced that Justice Scalia's body will lie in repose at the Supreme Court on Friday, as well as other details of the late Justice's funeral arrangements:
The late Justice Antonin Scalia will lie in repose at the Supreme Court on Friday. The funeral will be held at 11 a.m. on Saturday at the Basilica of the National Shrine of the Immaculate Conception in Washington, D.C., according to sources close to the Scalia family.

In a tradition that dates back to 1873, Scalia's Supreme Court chair and bench were draped with black wool crepe today. The court has also placed a black drapery over the courtroom doors.

The last high court justice to lie in repose at the Supreme Court was Chief Justice William Rehnquist in 2005.

Traditionally, the other justices stand on the steps of the high court as a casket is carried into the Great Hall.
Justice Scalia, incidentally, is only the second member of the Supreme Court after Chief Justice Rehnquist to die while still in office since 1954. Prior to Rehnquist, the last such death had been Associate Justice Robert Jackson, whom Rehnquist had clerked for immediately out of Law School. In addition to current and living retired members of the Court, Scalia's funeral will likely be attended by Federal and State Appellate Court Judges from across the nation, Members of Congress and the Senate and, presumably, at least one and likely more than one representative from the Obama Administration.
Photo depicts Justice Scalia's seat on the bench in the Supreme Court's Courtroom, which has been draped in black as reported above and was obtained via C-Span