Scott Adams Unintentionally Offers Important Political Insight
What's that phrased about broken clocks?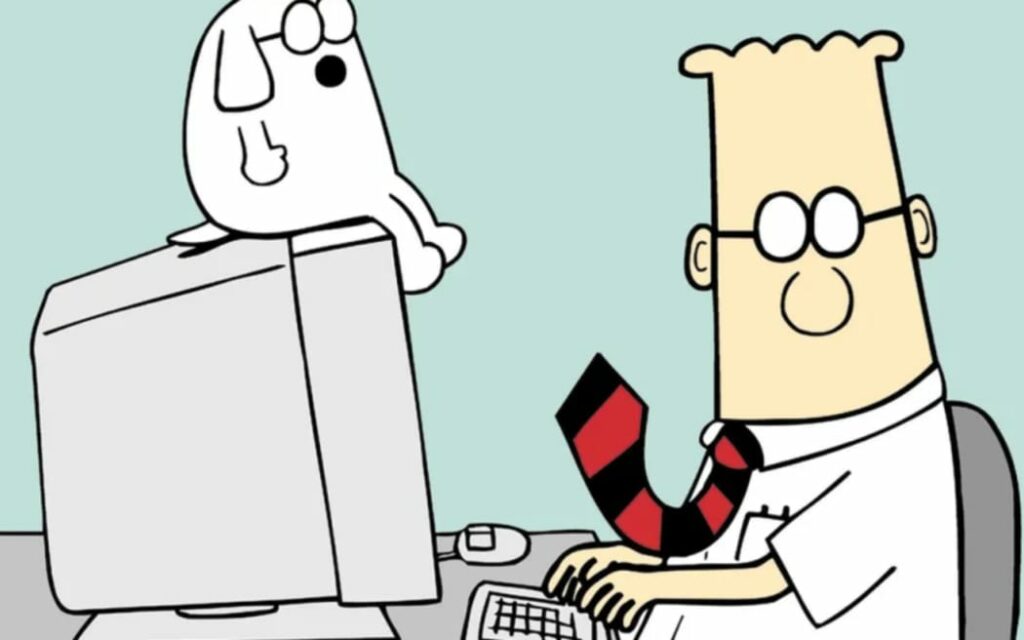 Over at the Bulwark, Will Saletan has an excellent piece about Scott Adams's attempt to dig up after his racist remarks last week. In it, Saletan demonstrates how, beyond being racist, the cartoonist and noted MENSA* member's underlyingly argument really doesn't make any logical sense (not to mention fundamentally misinterpreted the results of a poll that was in itself constructed to lead to this result). The entire piece is worth a read. However, there was one part I wanted to specifically highlight. At the start of the article, Saletan quotes a recent statement that Adams made to explain why he said to consciously avoid Black people:
"It wasn't because I hated anybody," he pleaded in his daily livestream on Monday. "I was concerned that somebody hated me."

https://www.thebulwark.com/the-foolishness-of-scott-adams/
Part of being human is having to deal with the fact that, generally speaking, we can never really know what anyone else is thinking. While we can get pretty good at accurately reading folks when we spend a lot of time with people, if we are honest, we can never be completely sure. This is especially true with guessing the intention of strangers. That's one of the reasons why being able to always know when someone is lying is almost always seen as a superpower in fiction (i.e. Pokerface).
As a result of that, most of us tend to make decisions based on what we think others are thinking and feeling when they act. Sometimes it can be useful, at least in the short term. In the long term, I at least have found that it's far more useful to work to objectively look at actions rather than motives whenever possible (for example, my assertion that Scott Adams's statements were racist was based on their content). Still, everyone (including me) falls back on making assumptions about what other people think/feel (often without even realizing it in the moment).
Where this becomes dangerous is when this becomes built into a political movement. Yes, this happens on both sides. And like most things, at any given moment, it rarely happens in equivalent amounts across the political spectrum. As others have noted Adams has increasingly become a darling of the MAGA, intellectual dark web, and alt-right movements. And, I think you see Adams's statement above play out in a refrain that you often hear in those circles "I didn't want to do [x] but the [Democrats/Liberals/Progressives/LGBTQIs/Wokes/Whatever] made me do it." And while those folks often point to isolated incidents (anecdotes) or fringe rhetoric (both cases of attention bias) to justify their positions, I suspect that Adams's quote above might be an even simpler explanation.
Then again, I can't know what he (or they were thinking) but I have some serious feelings about how those writings seem to be impacting actual political action and legislation.
Over the weekend I wrote a post about the value of meditating on the question "If I am not right about everything, then what, exactly, am I wrong about?"
Another good question to consider is "Am I making decisions because I think someone I haven't met hates me?"
---
*- Yes, Adams was part of Mensa. Another example of Adams being more right than he realized at the time, in 2014 he wrote the following:
"It turns out that the people who join Mensa and attend meetings are, on average, not successful titans of industry. They are instead – and I say this with great affection – huge losers."

https://worldcat.org/title/1156161337
Area man suddenly discovers that he mistakenly thought he was an exception to his rule.