Scott Brown Doesn't Care Which Party Ends Up Controlling The Senate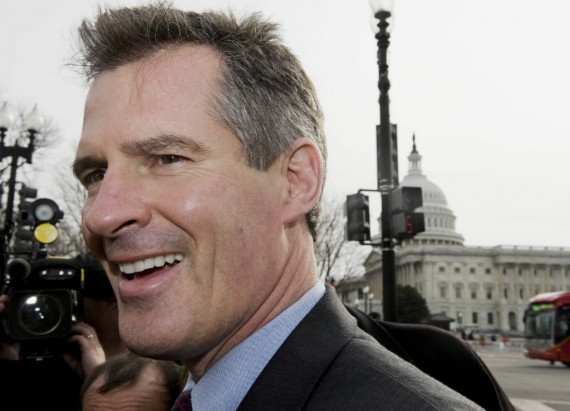 Massachusetts Senator Scott Brown says he's not all that interested in which party ends up controlling the Senate:
The Massachusetts senate race is one of the most important to Republicans keen on recapturing control of the Senate. But incumbent GOP Sen. Scott Brown says it doesn't much matter to him which party wins the majority in Washington.

"For me it doesn't really matter who's in charge," says the junior senator, who adds the real problem is the dwindling number of moderate Democrats and Republicans in the Senate.

"You still need to get to 60 votes," says Brown. "I'm tired of the gridlock. It makes me just so disgusted to walk in there and see, you know, the usual spotting on votes on both sides."

Brown says if Republicans gain control of the Senate, Sen. Mitch McConnell, R-Ky., the current minority leader, will still have to "earn my vote."

"I'm not going to be happy with the gridlock that we've had, so I'm going to wait and see and see who emerges, see if anyone's going to challenge him, and then I'll figure it out," says the junior senator, who agrees that McConnell bears some of the blame for the constant obstruction.
There's politics involved in these statements, of course. Brown has spent this campaign doing everything possible to distance himself from Senate Republicans and vowing to remain an independent voice in the Senate. It's a message that could work for him, but as I've said before I've been skeptical about his chances of being re-elected from the beginning. He's running in a state where the Republican Presidential ticket is going to get trounced by double digits in the popular vote. That's going to be a heavy burden for him to overcome and it's amazing that he's been able to keep the race as close as it remains. Nonetheless, RealClearPolitics currently has the race as a +4.7 point advantage for Elizabeth Warren in the poll average. That strikes me as a sign that he's going to have a tough time pulling off a victory.
Interestingly, if President Obama gets re-elected it's possible that we'll see Brown back in the Senate even if he loses in November. One of the leading candidates to replace Hillary Clinton at the State Department is Massachusetts Senator John Kerry. If that happens, Brown would likely be the favorite to replace him in a Special Election which, of course, is how he got into the Senate in 2010.