Seen on the Beltway
The 1st Amendment on four wheels.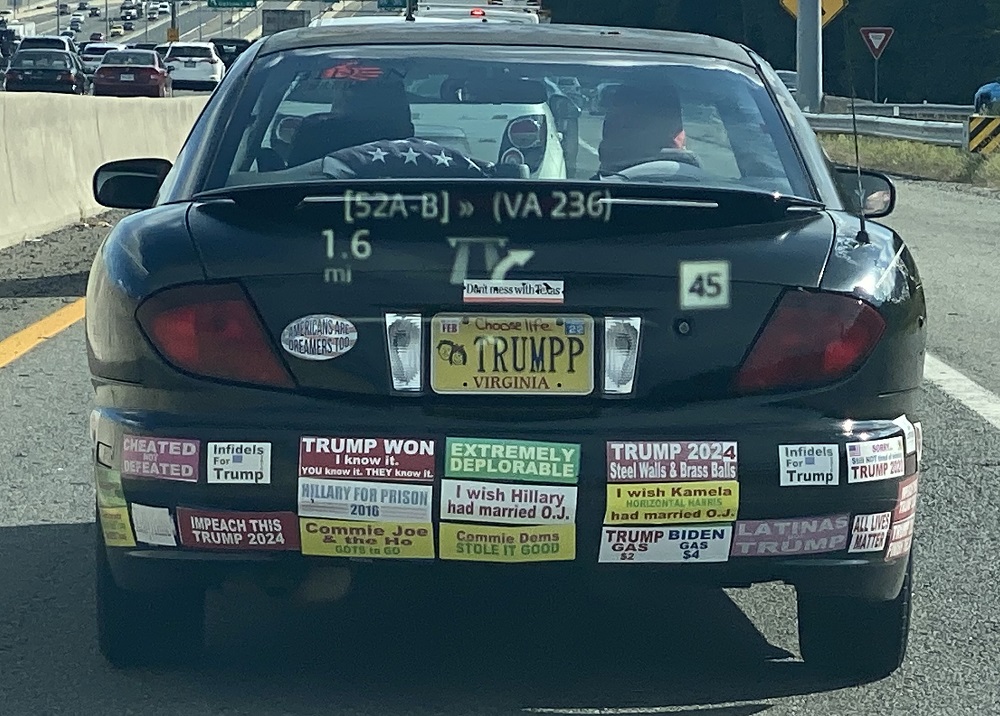 This scene greeted me as I was merging on to I-495 yesterday afternoon. It's quite the collection of sentiments. The combination of wishes for the murder of Hillary Clinton and Kamala "Horizontal" Harris and the CHOOSE LIFE personalized tag was the chef's kiss.
The driver, you will be shocked to learn, was an elderly white man with a faux camouflage ball cap.