Senate Set To Pass ENDA, House Set To Ignore It
Legislation to ban discrimination in employment against gays and lesbians is set to make major gains in the Senate.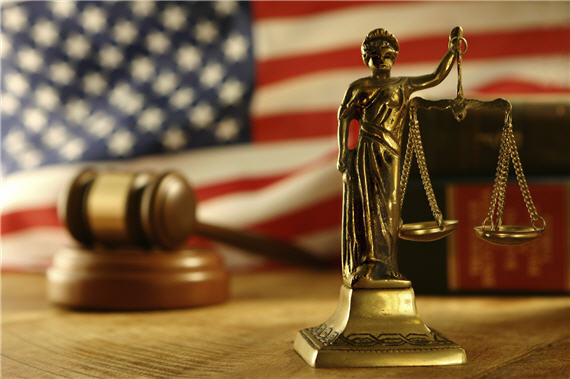 Early this morning, Nevada Senator Dean Heller, a Republican, announced that he would support invoking cloture in the debate over the Employment Non-Discrimination Act, a move that seems likely to guarantee that the bill will pass the Senate:
WASHINGTON — A measure that would add sexual orientation and gender identity to federal nondiscrimination law has gained its 60th supporter in the Senate, giving it what appears to be a filibuster-proof majority as a key vote looms.

Senator Dean Heller, Republican of Nevada, announced Monday that he would vote yes on the bill, known as the Employment Nondiscrimination Act, saying that after conversations with voters at home and colleagues in the Senate, he had come to the determination that "supporting this legislation is the right thing to do."

The Senate is expected to hold a vote Monday or Tuesday to open debate on the bill, marking the first time since 1996 that a measure granting workplace legal protection to gay men and lesbians has come before the full Senate. It will be the first time that the full Senate has considered a measure that includes protection for transgender people.

Since all 55 members of the Democratic majority had said they would vote for the bill, along with four Republicans who had also expressed support, gay rights advocates and sponsors in the Senate had been waiting for one more Republican to give them the 60th vote they would need to open debate.

The bill will face other crucial tests this week before the Senate can ultimately schedule a final vote to approve it, but the first filibuster test was a pivotal hurdle.

Republicans have struggled with how to approach the measure. And those who are the most likely yes votes have been guarded about their intentions. Proponents of the bill said Monday that they remained hopeful they could persuade at least two more Republican senators to vote yes, and that they were most optimistic about Kelly Ayotte of New Hampshire and Rob Portman of Ohio, who has a gay son.

The anticipated vote comes four months after the Supreme Court invalidated a federal ban on recognizing same-sex marriages, and nearly a year after some conservative leaders warned that losses in the 2012 elections exposed the party as being out of touch with much of the country on social issues.\
Despite this development, prospects for the bill in the House appear far less optimistic, especially given today's announcement from Speaker John Boehner that he opposes the bill, this despite the fact that many are contending that support for the bill poses a test for a Republican Party that is already dealing with backlashes due to its stance on same-sex marriage:
Political strategists and congressional aides who have been lobbying for the bill say they have received private assurances that there will be enough Republican votes to move the measure forward on Monday, but none of the senators who plan to support it want to say so publicly out of concern that they could become targets by groups opposing the measure.

In the House, the best chance for passage this year seems to be to tack the measure onto a larger piece of legislation like the National Defense Authorization Act and hope that conservatives do not revolt.

"If you've been told your entire career that Republican primary voters are hostile on these issues, and people have only just started to educate you otherwise," said Jeff Cook-McCormac, a Republican lobbyist who has been pushing to get the bill enacted, "it takes a little while for that to sink in."

While opposition appears less organized than in previous gay rights debates in Congress, senators of both parties said the emotion surrounding the issue had complicated efforts to break a Republican filibuster attempt.

One senator recalled having to explain to a colleague that the legislation would not require insurance companies to pay for sex-change operations. Another spoke of phone calls from constituents who were convinced that their children could be taught in school by men wearing dresses. And conservative groups like the Family Research Council are warning their supporters that the bill would force Christian bookstores to hire drag performers.

To break through the misinformation, supporters said, they have presented senators with polls showing that a majority of Republican voters favor protections for gay, lesbian and transgender workers. And they have made appeals to bedrock Republican principles.

"I'm a Lincoln guy," said Norm Coleman, a Republican former senator from Minnesota who is lobbying for the bill, known as the Employment Nondiscrimination Act. "So if you go back to who we are, what we are about as a party — economic freedom, equality, the right to earn a living — this makes sense."

Democrats are confident they will have a good outcome regardless of the final vote, and have pressed ahead despite not being absolutely certain that the bill can pass. If they succeed, it will be the first time the Senate has passed an anti-discrimination bill that protects gay men and lesbians. One failed in 1996, the last time the issue came to a vote on the floor.

And if it fails this time, Democrats will be able to frame the loss as a victory by Republican extremists.

"How can they justify voting against it?" said Barney Frank, who tried to get a nondiscrimination bill passed when he was a Democratic congressman from Massachusetts.
On it's surface, of course, it's hard to make a coherent political case against the ENDA. After all, we're already living in a world where similar protections exist for people on the basis of race, gender, age, and religion. Arguing that similar protections shouldn't be extended to people based on their sexual orientation often ends up reeking of general unfairness, especially since the argument generally is being made by people on the far-right who are bigoted against gays and lesbians to begin with.  However, Walter Olson, a senior fellow at the Cato Institute who happens to be gay himself, makes what amounts to a very good argument against the law:
[A]t some point we do need to stop adding new groups to the parade—either that, or see freedom of association turn into a presumption of something else. At what point do we say no to future demands that protected-group status be accorded to employees based on political and controversial systems of belief, physical appearance (the "looksism" issue), family responsibilities, résumé gaps because of unemployment or other reasons, or use of lawful products or engagement in lawful activities in off hours—to name just a few of the areas that in fact have been the subject of real-world agitation in recent years? If we say yes to all, we introduce a new presumption—familiar from the prevailing labor law in parts of Europe—that no employer should be free to terminate or take other "adverse action" against an employee without being prepared to show good cause to a judge. That is exactly the goal of some thinkers on the Left, but it should appall believers in a free economy.

That's reason enough to oppose ENDA, as I see it.
Olson raises an excellent point here. The laws that are on the books against private discrimination in employment based on race, ethnicity, religion, gender, and age are based on a prolonged history of discrimination against these groups As a general rule, people shouldn't be discriminated against based on characteristics that are, in the end, in no way rationally related to the jobs they might be performing. This isn't necessarily true of gays and lesbians, at least not on the same scale as other groups. At the same time, though, as Olsen points out, we can't keep expanding the list of "protected" classes unless we really do want to live in a world where employers essentially have to seek permission every time they hire or fire someone. Personally, I don't want that world at all, mostly because it's clear that such a legal regime would end up hurting everyone because it would make employers less eager to hire anyone less they risk litigation every time they make the "wrong" decision.
Andrew Sullivan, who used to oppose ENDA and now seems to be something of a reluctant supporter pushes back somewhat against against Olsen's argument:
The sheer weight of anti-discrimination law is so heavy and so entrenched in our legal culture and practice, no conservative would seek to abolish it. It won't happen. And if such laws exist, and are integral to our legal understanding of minority rights, then to deny protection to one specific minority (which is very often the target of discrimination) while including so many others, becomes bizarre at best, and bigoted at worst. Leaving gays out sends a message, given the full legal context, that they don't qualify for discrimination protection, while African-Americans and Jews and Catholics and Latinos and almost everyone else is covered by such protections. It's foolish to stick to a principle, however sincere, in the face of this reality.
Sullivan is largely correct here, and as a political matter it would seem to me that Republicans in marginal districts or states would be well advised to think twice about voting against ENDA based on the urging of a wing of their party that is vastly out of step with the American public when it comes to the acceptable of gays and lesbians in general.  In the end, the GOP may gain more by supporting this bill than it would be standing on principle especially since, as Sullivan notes, the idea of anti-discrimination laws is now such an ingrained part of our legal system that the principled libertarian argument against them, while arguably correct, is pretty much moot as a political matter unless you're talking to a crowd that doesn't exactly represent the future of American politics.