Sequestration and Punishing the Taxpayer: Air Traffic Control Edition
Airport delays are the latest example of targeting sequestration cuts where the taxpayer will feel them most.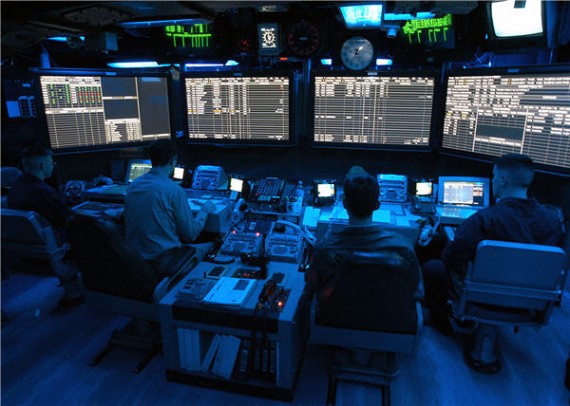 Airport delays are the latest example of targeting sequestration cuts where the taxpayer will feel them most.
Reuters ("Delays hit major airports as control tower furloughs kick in"):
Travelers waited more than an hour for flights in New York and experienced delays at other U.S. airports on Sunday evening as furloughs of air traffic controllers began, reducing the ability of busy hubs to handle arrivals and departures, the Federal Aviation Administration said.

The furloughs that started Sunday reduced staffing by 10 percent across the country. Last week the FAA warned of delays up to 3-1/2 hours at some airports as the agency cuts spending to meet reductions required under federal budget cuts.

New York's LaGuardia and John F. Kennedy airports reported delays of more than an hour, and Philadelphia international airport also reported delays due to furloughs, the FAA said.

Los Angeles International reported nearly a two-hour delay at 10 pm ET, and Newark Liberty International reported 28-minute delays, though the FAA could not confirm whether those were related to the staff cuts. Delays of up to 58 minutes in San Francisco and 29 minutes in Orlando, Florida, were due to construction and weather, the FAA said.
Business Insider CEO Henry Blodget points to the absurdity:
If these furloughs continue through September, as they must unless our government finally wakes up and governs, they will save $200 million of the $637 million that the FAA has to cut from its $16 billion budget.

And they will waste millions and millions of hours that citizens and businesses could productively spend doing something other than waiting around airports for our government to get its act together.

Yes, there are philosophical differences about the ideal role and scale of government in a civilized society.

Americans generally believe that government should be smaller, and do less, than the governments in most civilized societies (our government spending, and our tax rates, are low relative to other first-world countries).

But aside from a few fringe extremists who think we should go back to being a lawless frontier nation, it's hard to imagine that are too many Americans who don't think we should have a fully functioning air traffic control system.

But our government apparently does.

I don't know about you, but I don't want to waste an extra hour every time I am forced to travel by plane. And I don't want our employees to waste countless hours every time they're forced to travel by plane. And I don't want all Americans to waste countless hours every time they travel by plane… all so that we can cut a tiny bit of spending that we don't even need to cut.

If our government wants to talk seriously about fixing our long-term healthcare spending problem–the only budget problem that is really a problem–then, great. It's high time the government did that.
The obvious rejoinder is that the very nature of the sequester is that the administration has no choice but to make across-the-board cuts and that personnel is the place where the cost savings are there to be had; other money has already been spent. But President Obama rejected a compromise solution that would have given him the authority to make smarter cuts, precisely because the relatively small cuts, handled appropriately, wouldn't have been felt by the average citizen. As Ezra Klein noted at the time,
The bottom line is that Republican bill makes the sequester easier to live with, and the White House doesn't want the sequester to be easier to live with. The point of these poorly constructed spending cuts, in the White House's view, is that they're hard to live with, and that forces both sides to compromise. Making the sequester a bit better makes it much harder to replace.

[…]

Republicans basically support the sequester because it's all spending cuts, but they want the cuts allocated more intelligently. The White House opposes the sequester because it hits the economy too hard in 2013 and because it doesn't include tax increases, and so they want it replaced with a compromise proposal. And so Republicans want to make the sequester a bit better and a lot more permanent while the White House opposes efforts to make the sequester better precisely because it would make it more permanent.
The result is this kind of nonsense: Deep and stupid cuts to areas of the budget where we all agree that spending makes sense. Not even the most die-hard Tea Partyer wants to do away with air traffic control. And, yet, here we are.