Sequestration Hype
The Obama administration is promising massive cuts in public-facing services in the face of minuscule "cuts" to the budget.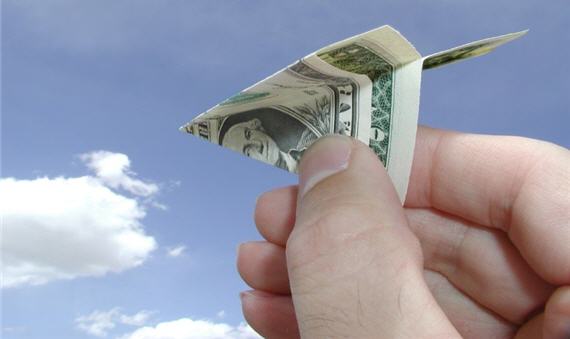 The automatic spending cuts known as the sequester are monumentally stupid–a self-inflicted wound designed by Washington politicians to force themselves to make hard choices that has thus far not succeeded in that. It was a poison pill never intended to be taken. The massive cuts in the Defense budget, rendered more stupid by being across-the-board instead of targeting unnecessary boondoggles like the F-35, are particularly dangerous.
But the Obama administration is overplaying its hand by cutting public-facing services in the face of minuscule "cuts" (really, slight slowdowns in the rate of planned growth) to other programs. A case in point:
HuffPo ("Ray LaHood Warns Sequester Will Cause Air Travel Delays"):
Outgoing Transportation Secretary Ray LaHood has a frightening message: Air travel could get worse.

The Obama Cabinet member and former Republican congressman made a surprise appearance at Friday's White House press briefing to warn that the looming automatic budget cuts set to go into effect on March 1 could lead to even longer air travel delays.

"Travelers should expect delays of up to 90 minutes at peak airports during sequester," starting on April 1, LaHood said. "It's going to be very painful for the flying public."

The sequester's across-the-board budget cuts will slash $600 million from the Federal Aviation Administration, which will in turn have to furlough air traffic controllers. More than 100 air traffic control towers will be shuttered, LaHood said.

He said airlines would accomodate the cuts by providing less service. "We expect that they will change their schedules and cancel flights," he said.
But here's the thing: The DOT budget for FY2013 is$74.488 billion dollars.
The FAA's portion alone is $15.172 billion dollars, which breaks down thusly:
Operations: $9.718 billion
Facilities & Equipment $2.85 billion
Research, Engineering & Development $180 billion
Grants-in-Aid for Airports: $2.424 billion
You're telling me that the only way to absorb $600 million in cuts is to furlough air traffic controllers and shut down 100 air traffic control towers? That strikes me as pretty obvious grandstanding. The ops budget alone, which is what pays for the air traffic control system, is $9.718 billion.  If the entire $600 million cut were taken out of the ops budget—which it wouldn't be—you'd still be left with $9.118 billion, or 93.826 percent of the non-sequester budget. If the $600 million cut was taken across the board—as it should be—only $384.3 million of it would come out of operations. That would still leave 96.05 percent of the non-sequester budget for air traffic control.
So, brace yourselves for a 3.95 percent decrease in efficiency.