Should The Media Ignore The Fact That Hillary Clinton Will Clinch The Nomination Tomorrow?
One media critic is arguing that news organizations should ignore the fact that Hillary Clinton will become the Presumptive Democratic Nominee tomorrow. This is utterly ridiculous.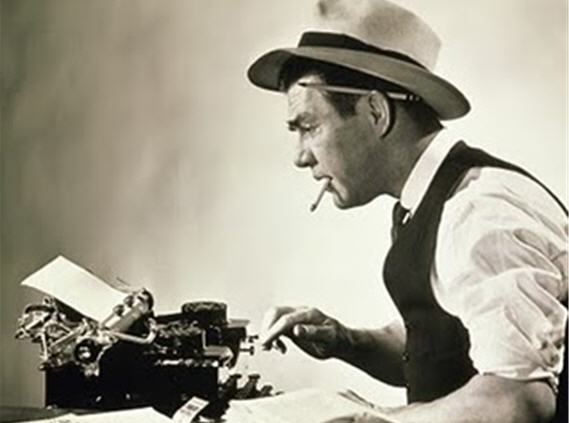 Bill Mitchell at Poynter argues that it would be irresponsible for news outlets to report that Hillary Clinton has 'clinched' the Democratic nomination or to refer to her as the 'presumptive' nominee:
News organizations will face an important decision when the polls close Tuesday night in New Jersey.

If all goes as expected and Hillary Clinton wins even close to a majority of the 126 delegates up for grabs, journalists will make a choice, more or less, between two possible headlines:

Clinton Clinches Nomination
Clinton Wins New Jersey

There's no question that headline No. 1 makes the bigger splash. There's also no question, at least in my mind, that journalists should go with something closer to headline No. 2.

(…)

In a piece published May 24, Harry Enten of FiveThirtyEight noted that his organization has refrained from including superdelegates in its tracker because delegates could still change their minds — especially if Sanders were to win a majority of elected delegates. With that scenario now a virtual impossibility, he suggested that Tuesday night might be the time to assume Clinton will hold onto enough superdelegates "to clinch the nomination."

Since when should journalists be drawing conclusions based on assumptions?

Sanders supporters offer a variety of scenarios that might swing superdelegate support their way: More damning revelations about Clinton's email problems, polls showing Sanders as a stronger candidate against presumptive Republican nominee Donald Trump, etc.

Clinton backers have as many rebuttals as the Sanders people have scenarios, of course. Neither am I discounting how stunning it would be if the superdelegates — the very embodiment of the Democratic Party establishment — were to end up handing the nomination to the most anti-establishment candidate in years.

Almost as stunning as an outrageous outlier like Donald Trump winning the Republican nomination.

Here's the real question that journalists need to humble themselves and ask Tuesday night: Who knows what might happen between now and July 25 when the Democratic National Convention opens in Philadelphia?

Especially in an election year like this one, the answer is clear: Nobody knows!

As more and more campaign coverage devolves into unknowable guesswork — speculation about the horserace — journalistic principles like reporting what you actually know have faded into the background.

Here's an opportunity — an obligation, I'd argue — for news organizations to return those principles to the fore and stick to what they know.
On some level, I suppose, Mitchell's argument is understandable to the extent that Clinton will not officially be the Democratic nominee until she is declared as such at the Democratic National Convention in Philadelphia in July. The same is true of Donald Trump, who is presently projected to have more than enough delegates to win the Republican Nomination on the first ballot, but who's status at the nominee won't be confirmed until the Republican Convention in Cleveland. This is why the media has referred to Trump as the "Presumptive Republican Nominee," or words to that effect, and why Clinton will likely be referred to as the "Presumptive Democratic Nominee" if, as expected, she scores a big enough win in the New Jersey Primary to earn her the nomination. Given the fact that, according to current projections, Clinton stands within less than 25 delegates of having enough projected support between pledged delegates and "Superdelegates," and that she has an overwhelming lead in the polls in New Jersey, it seems inevitable that the updated delegated projections on Tuesday night will show her above the required majority. At that point, it's probably true that most if not all of the major media outlets will refer to her as the "presumptive" nominee, and will like inevitably make note of the historical significance of the fact that Clinton is now likely to be the first female Presidential nominee of a major political party in American history. Indeed, given that last fact the failure to make note of where Clinton stands in the delegate count could arguably be considered journalistic malpractice, or at least a case of 'burying the lede."
Mitchell's objection to all of this appears to rely upon the fact that Clinton's status as the presumptive nominee will depend, at least in part, on the fact that she has the support of some 548 of the 712 "Superdelegates" and that, at least theoretically, these delegates could change their mind at any point prior to the convention, as many did eight years ago when "Superdelegates" who had initially endorsed Clinton switched their support to Barack Obama at various points during the race for the nomination. Theoretically, I suppose, it is possible that Bernie Sanders could persuade some number of the "Superdelegates" who have endorsed Clinton this time around to do the same, however the likelihood that these Democratic Party elites are going to abandon the candidate who has won the most delegates, the most popular votes, and the most states is, at best, extremely low. Obviously, if Bernie Sanders does decide to pursue this quixotic strategy, the media will continue to cover it, but that won't change the fact that, until there is some evidence to the contrary in the form of a mass exodus of "Superdelegates" from Clinton to Sanders, Hillary Clinton will be the Presumptive Democratic Nominee and, most likely officially the nominee when the delegates vote in Philadelphia. For news outlets to not acknowledge this fact would arguably be to irresponsibly ignore reality.
There is one way in which Mitchell does have a relevant point, though. New Jersey's polls will close tomorrow at 8:oopm Eastern time. At that point there will still be several hours of voting left in the remaining states. especially California where polls will not close for another three hours after they have closed in New Jersey. A projection that Clinton will have clinched the nomination when three hours remain for people to get to the polls and vote could have a significant impact on turnout in those states, especially again in California where, in addition to the Democratic Presidential contest. there is also a hotly contested primary for the Senate seat being vacated by Senator Barbara Boxer, among other offices. This presents the news media with the same dilemma that they often face in national elections, namely how do they handle projections like this when people in other parts of the country are still voting and making the projection is likely to have an impact on whether some segment of the population bothers to go out and vote at all? I don't know the answer to that question, to be honest, but my inclination is to say that the media shouldn't suppress the news just because we live in a nation with multiple time zones.
In any case, this isn't really the point that Mitchell is making. If it was, then perhaps he'd have an argument. Instead, he's saying that the media should not refer to Clinton as the presumptive nominee at any point before the convention. For a whole host of reasons, that's just utterly silly. At some point after 8pm Eastern tomorrow, it will be blindingly obvious that Hillary Clinton has clinched the Democratic nomination for all intents and purposes. To deliberately not report this would be to keep the public misinformed, and that would be far more irresponsible than failing to indulge Bernie Sanders in his fantasies about flipping "Superdelegates" into his column.