Sidney Blumenthal Got Paid, Which is Apparently a Scandal
The Los Angeles Times breaks what seems like a non-scandal.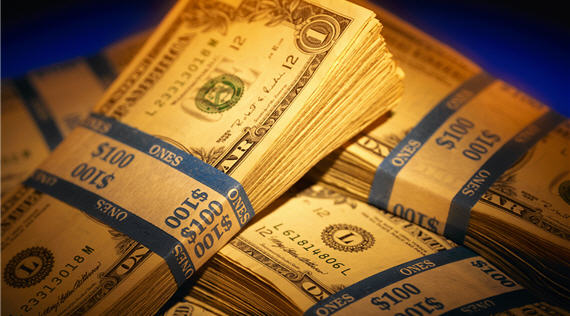 Via memeorandum I came across an LAT piece titled "House Democrats mistakenly release transcript confirming big payout to Clinton friend Sidney Blumenthal."
The Democrats on the House Benghazi committee released their final conclusions from the inquiry into attacks on Americans in that Libyan city in 2012, and in the report they say, once again, that the investigation is a politically motivated sham aimed at damaging the reputation of Hillary Clinton.

But the report, which the Democrats published as a preemptive strike before the Republican majority releases findings likely to charge ineptitude and deception by the former secretary of State, also revealed, apparently unintentionally, details about the eye-popping amount of money a close Clinton friend and advisor made in a contract with a pro-Clinton nonprofit.

[…]

And for Democrats, the exchange exposes once again the absurd amounts of money people in the orbit of the Clintons sometimes seem to rake in just for, well, being in the orbit of the Clintons. "I'd say it's about $200,000 a year," Blumenthal said when asked by a committee member how much the part-time work offering up advice and ideas was worth.

"Redacted due to Chairman Gowdy's refusal to allow release of transcript," says a footnote to the pages of thick black redaction marks. "If released, the transcript would show that Republicans asked Mr. Blumenthal questions about his relationship with Media Matters, David Brock and Correct the Record." Brock is a longtime Clinton loyalist, and Correct the Record and Media Matters are among the nonprofits he uses to attack Clinton opponents.

And how did Blumenthal get such a contract? "I have had a very long friendship with the chairman of Media Matters, whose name is David Brock, from before he founded this organization, and I have sustained that friendship. And he asked me to help provide ideas and advice to him and his organizations," Blumenthal said.
I'm no fan of the Clintons and am very sympathetic to the notion that they have lived their entire political careers pushing the envelope on corruption, using the power and influence of their current or anticipated offices to enrich the spouse currently out of office as well as those who are in their good graces. But, for the life of me, I can't see even the hint of a scandal in this particular story.
It's true that Media Matters is pro-Clinton, but calling it a "pro-Clinton nonprofit" makes it seem like its founding purpose. It isn't.  Correct the Record, by contrast, makes no bones about what it is: "Correct The Record is a strategic research and rapid response team designed to defend Hillary Clinton from baseless attacks" is the entirety of the organization's About page.
But . . . so what? Groups are allowed to be pro-Clinton, whether as their default position in a two-party race or as an overarching goal. Groups, whether pro-Clinton or otherwise, are allowed to hire consultants.  Groups which hire consultants tend to pay them; indeed, that's the nature of hiring. And, while $200,000 seems like a lot of money for part-time consulting work, Blumental is kind of a big deal and presumably commands a pretty penny for his time.
What am I missing here? LAT isn't exactly a Republican shill organization; if anything, they're apt sympathetic to Clinton given the current alternatives.