Sinead O'Connor, 1966-2023
The Irish singer-activist is gone at 56.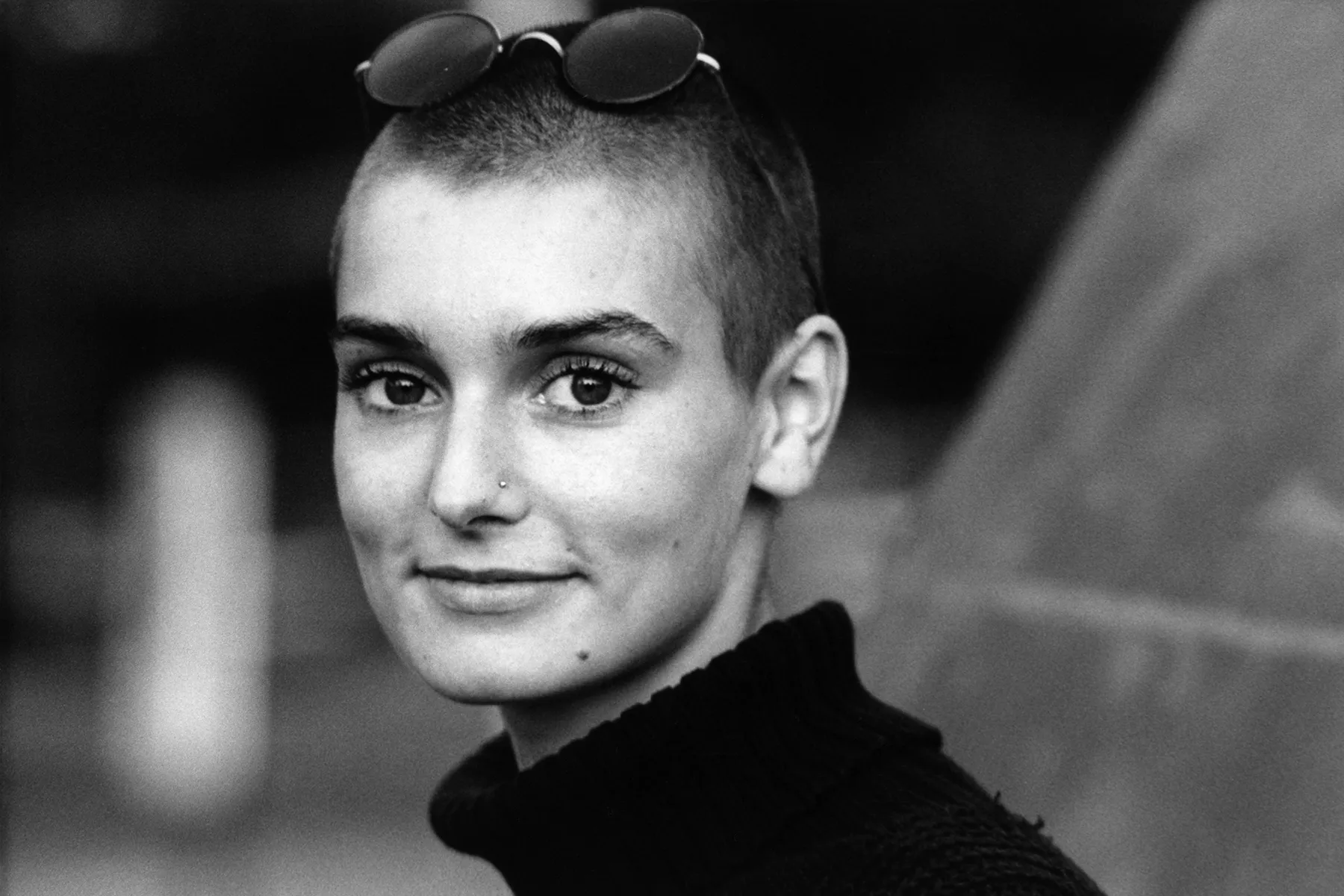 The Irish Times, "Sinéad O'Connor, acclaimed Dublin singer, dies aged 56"
Irish singer Sinéad O'Connor has died at the age of 56, her family has announced.

In a statement, the singer's family said: "It is with great sadness that we announce the passing of our beloved Sinéad. Her family and friends are devastated and have requested privacy at this very difficult time."

The acclaimed Dublin performer released 10 studio albums, while her song Nothing Compares 2 U was named the number one world single in 1990 by the Billboard Music Awards. Her version of the ballad, written by musician Prince, topped the charts around the globe and earned her three Grammy nominations.

The accompanying music video, directed by English filmmaker John Maybury, consisted mostly of a close-up of O'Connor's face as she sung the lyrics and became as famous as her recording of the song.

[…]

President Michael D Higgins led the tributes to O'Connor, saying his "first reaction on hearing the news of Sinéad's loss was to remember her extraordinarily beautiful, unique voice".

"To those of us who had the privilege of knowing her, one couldn't but always be struck by the depth of her fearless commitment to the important issues which she brought to public attention, no matter how uncomfortable those truths may have been," he said.

"What Ireland has lost at such a relatively young age is one of our greatest and most gifted composers, songwriters and performers of recent decades, one who had a unique talent and extraordinary connection with her audience, all of whom held such love and warmth for her … May her spirit find the peace she sought in so many different ways."

[…]

O'Connor drew controversy and divided opinion during her long career in music and time in public life.

In 1992, she tore up a photograph of Pope John Paul II on US television programme Saturday Night Live in an act of protest against child sex abuse in the Catholic Church.

"I'm not sorry I did it. It was brilliant," she later said of her protest. "But it was very traumatising," she added. "It was open season on treating me like a crazy bitch."

The year before that high-profile protest, she boycotted the Grammy Awards, the music industry's answer to the Oscars, saying she did not want "to be part of a world that measures artistic ability by material success".
New York Times, "Sinead O'Connor, Evocative and Outspoken Singer, Is Dead at 56"
Sinead O'Connor, the outspoken Irish singer-songwriter known for her powerful, evocative voice, as showcased on her biggest hit, a breathtaking rendition of Prince's "Nothing Compares 2 U," and for her political provocations onstage and off, has died. She was 56.

[…]

Recognizable by her shaved head and by wide eyes that could appear pained or full of rage, Ms. O'Connor released 10 studio albums, beginning with the alternative hit "The Lion and the Cobra" in 1987. She went on to sell millions of albums worldwide, breaking out with "I Do Not Want What I Haven't Got" in 1990.

That album, featuring "Nothing Compares 2 U," a No. 1 hit around the world and an MTV staple, won a Grammy Award in 1991 for best alternative music performance — although Ms. O'Connor boycotted the ceremony over what she called the show's excessive commercialism.

Ms. O'Connor rarely shrank from controversy, but it often came with consequences for her career.

In 1990, she threatened to cancel a performance in New Jersey if "The Star-Spangled Banner" was played at the concert hall ahead of her appearance, drawing the ire of no less than Frank Sinatra. That same year, she backed out of an appearance on "Saturday Night Live" in protest of the misogyny she perceived in the comedy of Andrew Dice Clay, who was scheduled to host.

But all of that paled in comparison to the uproar caused when Ms. O'Connor, appearing on "S.N.L." in 1992 — shortly after the release of her third album, "Am I Not Your Girl?" — ended an a cappella performance of Bob Marley's "War" by ripping a photo of Pope John Paul II into pieces as a stance against sexual abuse in the Roman Catholic Church. "Fight the real enemy," she said.

That incident immediately made her a target of criticism and scorn, from social conservatives and beyond. Two weeks after her "S.N.L." appearance, she was loudly booed at a Bob Dylan tribute concert at Madison Square Garden. (She had planned to perform Mr. Dylan's "I Believe in You," but she sang "War" again, rushing off the stage before she had finished.)

For a time, the vitriol directed at Ms. O'Connor was so pervasive that it became a kind of pop culture meme in itself. On "S.N.L." in early 1993, Madonna mocked the controversy by tearing up a picture of Joey Buttafuoco, the Long Island auto mechanic who was a tabloid fixture at the time because of his affair with a 17-year-old girl.

[…]

She drew headlines for defending the Irish Republican Army and publicly jeered U2 — whose members had supported her — as "bombastic." She also said she had rejected attempts by her record company, Ensign, to adopt a more conventional image.

The leaders of the label "wanted me to wear high-heel boots and tight jeans and grow my hair," Ms. O'Connor told Rolling Stone in 1991. "And I decided that they were so pathetic that I shaved my head so there couldn't be any further discussion."
Rolling Stone, "Sinéad O'Connor, Fiery and Uncompromising Singer, Dead at 56"
SINÉAD O'CONNOR, THE fiery Irish singer-songwriter whose striking voice briefly made her an unlikely pop superstar while her bold public stances on child abuse, war, and organized religion made her a controversial figure, has died at the age of 56.

[…]

Already a rising star in the late Eighties, O'Connor shot to fame in 1990 when her version of the Prince song "Nothing Compares 2 U" became a Number One hit. Her Celtic-tinged vocal style, marked by breathy swoops that were by turns soothing and abrasive, would echo throughout the Nineties, influencing singers such as Sarah McLachlan and Alanis Morissette, who said O'Connor's music was "really moving for me, and very inspiring, before I wrote Jagged Little Pill."

Though her singing was passionate and sensual, O'Connor avoided the clichéd images that often straitjacketed female rock stars of that era. She was neither a girlish sexpot nor a hippie free spirit nor a posturing tough chick, and her fiercely idiosyncratic personal style — shaved head, emotionally ambiguous facial expressions, loose outfits — helped younger female artists discover new ways to reinvent themselves.

[…]

The recording sessions for O'Connor's debut album got off to a rocky start. She clashed with her initial producer, industry veteran Mick Glossip, firing him, scrapping the initial recordings, and badmouthing him to the press. O'Connor convinced her label to let her produce the album herself, with recording assistance from drummer John Reynolds — who was also the father of O'Connor's first son, Jake, born during this time. When The Lion and the Cobra came out in 1987, it went gold, was critically lauded, and earned O'Connor her first Grammy nomination. The track "Mandinka" became a modern rock hit. O'Connor, who was among the first rock musicians to embrace hip-hop, also crossed over to urban audiences with a remix of "I Want Your (Hands on Me)" that featured MC Lyte.
Washington Post, "Sinéad O'Connor, Irish singer of 'Nothing Compares 2 U,' dies at 56"
Sinéad O'Connor, an Irish singer-songwriter who sold millions of records in the 1990s with her ethereal ballads and rebellious anthems, all while defying expectations of how a female pop star should behave — shaving her head, speaking out about her mental health struggles, protesting the Catholic Church during a performance on live television — has died at 56.

[…]

Declaring that she was "proud to be a troublemaker," Ms. O'Connor made music that channeled and reflected her tumultuous personal life, with lyrics about sexism, religion, child abuse, famine and police brutality set against reggae beats, traditional Irish melodies and throbbing pop hooks. Beaten by her mother as a young girl, she was later diagnosed with complex post-traumatic stress disorder, borderline personality disorder and bipolar disorder, and acknowledged having suicidal thoughts in recent years.

When her teenage son Shane died by suicide in January 2022, she publicly threatened to take her life and was hospitalized. Earlier this month, Ms. O'Connor tweeted that Shane "was the love of my life, the lamp of my soul," adding that she was "lost … without him."

Ms. O'Connor, who began using the name Shuhada Sadaqat offstage after converting to Islam in 2018, saw herself as a punk musician, not a pop star, and was credited with influencing singers as varied as Liz Phair, Courtney Love, Alanis Morissette and R.E.M.'s Michael Stipe.

"I'm just a troubled soul who needs to scream into mikes now and then," she wrote in a 2021 memoir, "Rememberings."
O'Connor was a critical darling but will likely be remembered more for her activism and antics than her music. In the US, she was very much a one-hit wonder. "Nothing Compares 2 U" went number 1 and propelled the album on which it was featured to the top of the charts as well. Only one other song, the follow-on "The Emperor's New Clothes," charted in this country and it only made it to number 60—and even that was on the coattails of her previous hit. She had more success elsewhere, landing several other songs in the top 10 of the Irish charts and had a number of modest hits in the UK and Europe.
She likely never recovered here from the backlash of tearing up the photo of a beloved pope on SNL. It turns out, she was right. But, alas, it came too soon.
The cause of death has not yet been revealed. Given that there have been no reports of illness and that she has long struggled with her mental health and lost a son to suicide last year, one presumes she took her own life.