Sirhan Sirhan Denied Parole Again
Politics and justice are in tension.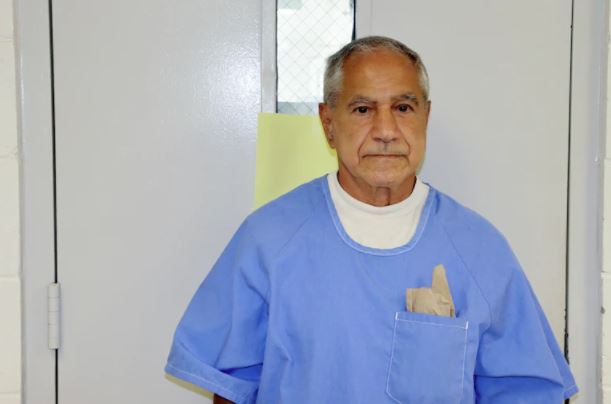 NYT ("Board Denies Parole for Sirhan Sirhan, the Assassin of Robert F. Kennedy"):
A California panel on Wednesday denied parole for Sirhan B. Sirhan, the man convicted in the 1968 assassination of Senator Robert F. Kennedy, in its first review of the case since Gov. Gavin Newsom decided last year that Mr. Sirhan, 78, should not be released.

The parole board's latest decision, which followed a hearing via videoconference from the state prison in San Diego, where Mr. Sirhan has been held, was the second time in three years that Mr. Sirhan's release had been considered. He has spent more than a half-century behind bars for shooting Mr. Kennedy, then a candidate for president, inside the Ambassador Hotel in Los Angeles at the end of a campaign appearance in 1968. At the time, Mr. Sirhan was 24.

His lawyers have argued that he is not a danger to the public and should be released. In 2021, a panel of the parole board agreed. But after an extraordinary chain of events, the governor overruled the panel last year, charging that Mr. Sirhan had not yet been rehabilitated.

On Wednesday, after Mr. Sirhan's 17th parole hearing, the new recommendation was made by a commissioner and a deputy commissioner who were not part of the review panel in 2021. Governor Newsom had no comment.
I have no dog in this fight. Sirhan murdered Kennedy when I was two years old. I've read a lot about that tumultuous time in American history but it has no personal meaning to me.
But, as I've written before, if we're going to have a system of parole, very old men who have shown clear signs of rehabilitation—and who have served half a century in jail for their crimes—would seem to be the ideal candidates. The only reason he's still in jail is because the Kennedy family is famous.
Further, it would seem that California law agrees:
By 2021, California law required the parole board, when making a determination on releasing an inmate, to consider the inmate's advanced age and his relative youth at the time a crime was committed. After 15 prior denials, a panel of commissioners granted him parole that year.

They noted then that Mr. Sirhan had improved himself by taking classes in prison. Two of Mr. Kennedy's sons had also urged leniency.

But most of the family was adamant that Mr. Sirhan remain behind bars and pleaded with Mr. Newsom to exercise his power under California law to reject the panel's recommendation. In January 2022, after more than four months of review, the Democratic governor — who has long spoken of Mr. Kennedy as a role model — granted that plea.

"After decades in prison, he has failed to address the deficiencies that led him to assassinate Senator Kennedy," the governor wrote last year. "Mr. Sirhan lacks the insight that would prevent him from making the same types of dangerous decisions he made in the past."
That's simply absurd. That Kennedy is a personal hero of the governor, who was 8 months old when he was assassinated, should not enter into this. If anything, it should call for a recusal. There is simply zero evidence that Sirhan is still dangerous.
Mr. Sirhan's lawyer, Angela Berry, has since asked a Los Angeles Superior Court judge to reverse Mr. Newsom's 2022 parole denial. With that petition pending, she said on Wednesday that she believed the panel's latest decision had been influenced by the governor's rejection last year.

"I don't know how you come to an opposite conclusion," Ms. Berry said, noting that since 2021, Mr. Sirhan had undergone even more counseling and had added to his long record of good behavior.

"He'll be 79 this month," she said. "He's trying to do the right thing. He wants to help his younger brother, who is almost blind. They want to live together for their remaining years."

But she said that the Kennedy family and its lawyers had argued strenuously at Wednesday's hearing that Mr. Sirhan still posed a risk to society and that the panel had "a different dynamic."

"With the governor's power to reverse the board," she said, "I think it makes it difficult for any politically sensitive person to be released."
Why the Kennedys are even allowed to testify in these hearings is beyond me. The criminal justice system is supposed to be about society, not the personal grievances of individuals. It's weird enough that we have families testify in sentencing hearings. But the Kennedys provide zero useful expertise in how Sirhan has progressed during his half-century incarceration.
Now, maybe there's an argument to be made that some crimes shouldn't be eligible for parole. Political assassination may well be in that category, given its wider impact on society than the murder of an ordinary citizen. Indeed, Sirhan was originally sentenced to be executed and only had his sentence commuted to death because of a bizarre and short-lived Supreme Court decision that ruled capital punishment violated the 8th Amendment's prohibition on cruel and inhuman punishment, despite its being listed as a possible punishment for crime in the 5th and 14th Amendments.
That said, California law doesn't in fact distinguish this crime from other murders. Sirhan meets all of the requirements for parole and was in fact deemed parole-worthy by the appropriate authorities. He remains in jail only because the state governor has a personal stake in the matter. That's not how a justice system is supposed to function.