Sirhan Sirhan Recommended for Parole
The 16th time may be the charm for Robert Kennedy's killer.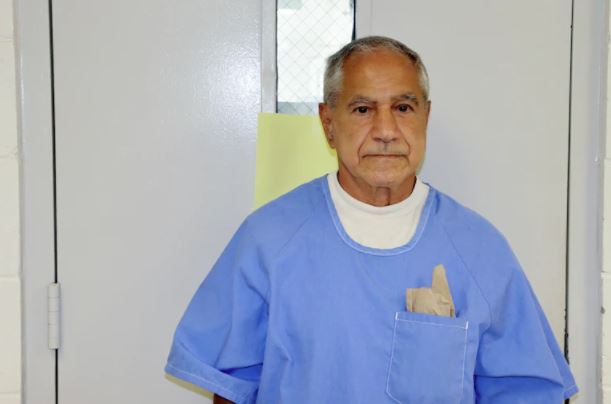 WaPo ("California parole panel votes in favor of release from prison for Sirhan Sirhan"):
A California parole board panel voted Friday in favor of Sirhan B. Sirhan's request for release from prison on parole, more than 50 years after he was arrested and convicted of the assassination of Sen. Robert F. Kennedy, finding that he was no longer a threat to society, according to the state corrections department.

The slaying of Kennedy (D-N.Y.), then a contender for the Democratic presidential nomination, probably changed the course of American history. But Sirhan's lawyer argued that was an irrelevant consideration for parole — that the criteria of rehabilitation, remorse and future dangerousness that are applied to all prisoners should also be applied to Sirhan, now 77.

"Over half a century has passed," Sirhan told the two parole commissioners, "and that young, impulsive kid I was does not exist anymore. … Senator Kennedy was the hope of the world and I injured, and I harmed all of them, and it pains me to experience that, the knowledge for such a horrible deed."
The recommendation still has to be signed off on by the full board and the governor, so it's not a done deal. Still, to the extent we should ever parole a murderer, a 77-year-old more than half a century removed from the crime would seem an ideal candidate.
Not surprisingly, perhaps, the Kennedy family is not united in sharing this belief.
One of Kennedy's sons, Douglas H. Kennedy, spoke in favor of Sirhan's parole. "I really do believe any prisoner who is found to be not a threat to themselves or the world should be released," Kennedy said, according to the Associated Press. "I believe that applies to everyone, every human being, including Mr. Sirhan. … I was very deeply moved by Mr. Sirhan's expression of remorse and at times it brought tears to my eyes and affected me very deeply."

Another son, Robert F. Kennedy Jr., sent a letter to the parole board Friday in support of Sirhan after learning that the Los Angeles County Sheriff's Department had sent a letter opposing parole "on behalf of the Kennedy family."

"Please know that that letter was not at the direction of the 'family,' and certainly not me," Robert Kennedy Jr. wrote. "As you may know, I have been a strong advocate for the release of Mr. Sirhan B. Sirhan since I learned of evidence that was not presented to the court during his trial."

After the ruling, Robert Kennedy Jr. said: "My father, I think, would be really happy today. My father believed in compassion. The ideals of our justice system are the possibility of redemption and the importance of forgiveness. He didn't believe the justice system was just about revenge."

On Friday night, six of the nine surviving Kennedy children issued a statement strongly condemning the decision, and promising to challenge it "every step of the way." The signers were former congressman Joseph P. Kennedy II (D-Mass.), as well as Courtney, Kerry, Chris, Maxwell and Rory Kennedy.

"We are devastated that the man who murdered our father has been recommended for parole," the six siblings wrote. "We adamantly oppose the parole and release of Sirhan Sirhan and are shocked by a ruling that we believe ignores the standards of parole of a confessed, first-degree murderer in the state of California."
It seems to me that either first-degree murderers should be eligible for parole or not. But, since they are indeed eligible under California law, it's not obvious why a remorseful 77-year-old shouldn't be granted it just because the man he killed was famous.