For people living with convictions, the past is always present
Two stories about our culture's focus on punishment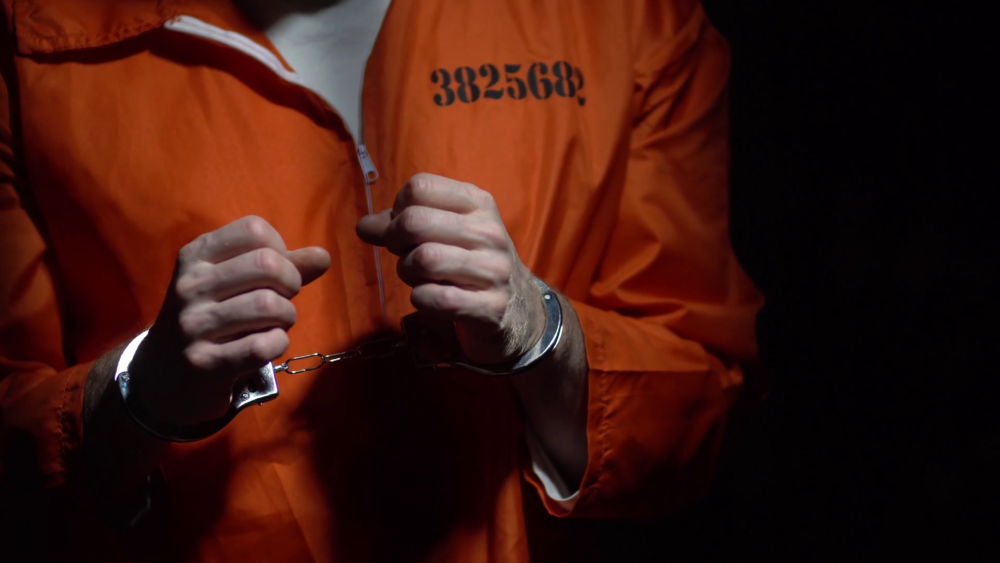 In the last 24 hours, two reports appeared in my news feeds that caused me to reflect on the intersection of law, punishment, and forgiveness in our culture. The first isn't much of a surprise for anyone who has been following these proceedings: California Gov. Gavin Newsom denies parole for RFK assassin Sirhan Sirhan. From the CNN report:
California Gov. Gavin Newsom has denied parole for Sirhan Sirhan, the man convicted of assassinating Sen. Robert F. Kennedy, a news release from the governor's office said. Sirhan was recommended for parole in August, after spending 53 years in prison for the 1968 killing.

Newsom decided to reverse the parole board's decision after determining that Sirhan "currently poses an unreasonable threat to public safety," a statement from the governor's office said.

"The Governor reached his decision based on several factors, including Mr. Sirhan's refusal to accept responsibility for his crime, lack of insight and accountability required to support his safe release, failure to disclaim violence committed in his name, and failure to mitigate his risk factors," the statement said.

https://www.cnn.com/2022/01/13/us/sirhan-sirhan-newsom-denies-parole/index.html
This was Sirhan's 16th attempt at parole since California banned the death sentence and was given a life sentence. James had previously covered this story earlier this year.
First, let me get something out of the way: there is no constitutional right to parole. Parole is defined at the state level. And Gavin Newsome was acting within the power granted to him by the statute. So everything about this is lawful.
However, it's fair to ask if this was in keeping with the intent of recent changes to California parole laws that increased the variables that a parole board must consider to include age, health, even childhood trauma as mitigating factors. It was those very changes that led to the California Parole Board's decision to recommend him for parole. This is also most likely part of the reason that LA County Prosecutor George Gascón, opted not to weigh in on the issue as well.
I am pragmatic enough to understand that the reason that Sirhan did not get parole is that he's Sirhan Sirhan and the person he killed was RFK. That is an inescapable act that we as a society accept that he always needs to be punished for. What I was struck by was the mental gymnastics that Governor Gavin Newsome, who has consistently run on a criminal legal system reform platform, undertook to avoid admitting this. There was one line of reasoning, published as an LA Times Op-Ed, that particularly stands out:
Yet, after decades in prison, Sirhan still lacks the insight that would prevent him from making the kind of dangerous and destructive decisions he made in the past…. It is abundantly clear that, because of Sirhan's lack of insight, his release on parole would pose a threat to public safety…. He does not understand, let alone have the skills to manage, the complex risks of his self-created notoriety. He cannot be safely released from prison because he has not mitigated his risk of fomenting further political violence.

https://www.latimes.com/opinion/story/2022-01-13/sirhan-gavin-newsom-parole-decision
By all accounts, Sirhan was not, and most likely still isn't, a paragon of mental or emotional stability. Beyond his attack on RKF (and others injured in the shooting), his biography involves falling in with religious cults and substance abuse issues. However, what Newsome appears to be engaged in is a bit of a tautology here to demonstrate how the mental state of a 77-year-old presents a clear and present danger to the community. The expectation that 55 years in prison will somehow give this (or any individual) "the skills to manage the complex risks of his self-created notoriety" is laughable. Likewise the only evidence the governor can summon up for the potential real-world danger he poses is a single hostage-taking incident that occurred in Sudan 49 years ago.
I fully acknowledge that Sirhan's own actions haven't done him any favors. After initially taking full responsibility for the assassination (he wasn't able to change his plea to guilty prior to the start of his trial, even after he had recorded a confession) he began advancing a conspiracy theory about the assassination that involves multiple shooters. Still, he expressed regret for his actions in his hearing:
"[T]he ripple effect of the crime and — and the harm, the injury, the pain of the family, of their, uh, of — of their extended family and their friends, the community, the — the — the ambassador staff, and the — the country, the world. This, uh, Senator Kennedy was the hope of the world as far as I, as — as I can say, and, uh, it, I injured and I harmed all of them and, uh, it pains me to — to — to experience that — that, the knowledge that I'm responsible for such a horrible deed, if I did in fact do that. And whether I did or whether I did not, I'm still responsible for being there and — and, uh, and probably causing this whole incident, through my own gun or other guns.

https://sanfrancisco.cbslocal.com/wp-content/uploads/sites/15116056/2021/11/Sirhan_B21014_2021-08-27_Corrected2.pdf
As I said before, all of what happened was within the Governor's power. But I also think we should be honest enough to admit that even if Sirhan had shown the necessary contrition, most likely the outcome would have still been the same (and the rationale given as cover probably would not have changed much). However its critical for the system that we pretend there is an opportunity for him to "redeem" himself.
But what of those who do "redeem themselves" in the eyes of the state?
This leads me to the second article I want to highlight–a hospital is under fire for a medical procedure performed on an individual who had been convicted of a violent crime:
A Maryland hospital is defending its decision to transplant a pig's heart into a dying man following reports that the patient had a criminal past, saying his eligibility was "based solely on his medical records."

A Maryland hospital is defending its decision to transplant a pig's heart into a dying man following reports that the patient had a criminal past, saying his eligibility was "based solely on his medical records."

David Bennett, 57, is still recovering from last week's highly experimental transplant, a medical first and a step in the quest to one day ease shortages of human organs by using animals. While the new heart is functioning, it's too soon to know how Bennett will fare.

On Thursday, The Washington Post reported that 34 years ago Bennett was charged with a stabbing that left a young man paralyzed. The state's Division of Corrections told the newspaper that Bennett was released from prison in 1994 after serving six years of a 10-year prison sentence.

In a statement Thursday, the University of Maryland Medical Center said doctors are obligated to provide the best care for every patient regardless of their background.

https://apnews.com/article/health-maryland-university-of-maryland-heart-transplants-54687fd2fbfb42d29839c5d836aa67ee
Again, let's start by getting the obvious out of the way: Bennett committed an atrocious act 34 years ago. He was convicted, sentenced, and by all accounts completed the terms of his sentence to the satisfaction of the state. And yet, as the Washington Post article referenced above frames it:
More than 106,000 Americans are on the national waiting list for an organ transplant, and 17 people die each day never receiving the organ they need. In the face of such a shortage, it can seem unconscionable to some families that those convicted of violent crimes would be given a lifesaving procedure so many desperately need.

https://apnews.com/article/health-maryland-university-of-maryland-heart-transplants-54687fd2fbfb42d29839c5d836aa67ee
This passage, unfortunately, articulates our society's overarching approach to punishment. There are no laws or regulations that state that criminal history must be considered when considering someone for a transplant. And in this case, the individual did not even receive a human organ (he was disqualified from that pool due to health conditions). However, it's an example of how, for so many people, successfully completing a sentence will never be enough. And so, the doctors and hospital find themselves in a position where they have to defend this decision against moral indignation.
This is a particularly dramatic example. The reality is that for people living with convictions (violent or otherwise) this type of stigma occurs regularly. The proliferation of computerized records and the background checking industry (both FCRA-compliant and shady "people search" sites) means that people who have completed their sentences have to constantly live with the fact that they may not be able to get jobs, rent apartments, or even volunteer because their past is always present. They also live knowing that at any point their record can come back in unexpected ways (like an individual I interviewed who, after an argument at work, had a coworker run a people search background check on then and came into work the next day to find a copy of their court records pinned to the lunchroom bulletin board).
For as much as our national narrative is that this is a country that provides second chances, the fact remains that our focus on moral punishment above all, often makes that impossible. Of course, this isn't a new issue and we're not unique in this. Oscar Wilde noted a similar tendency when he wrote the following stanza in The Ballad of Reading Gaol over a century ago:
The Chaplain would not kneel to pray
By his dishonored grave:
Nor mark it with that blessed Cross
That Christ for sinners gave,
Because the man was one of those
Whom Christ came down to save.

https://poets.org/poem/ballad-reading-gaol