Unvaccinated Denied Organ Transplants
Refusniks are creating an ethical dilemma for the triage system.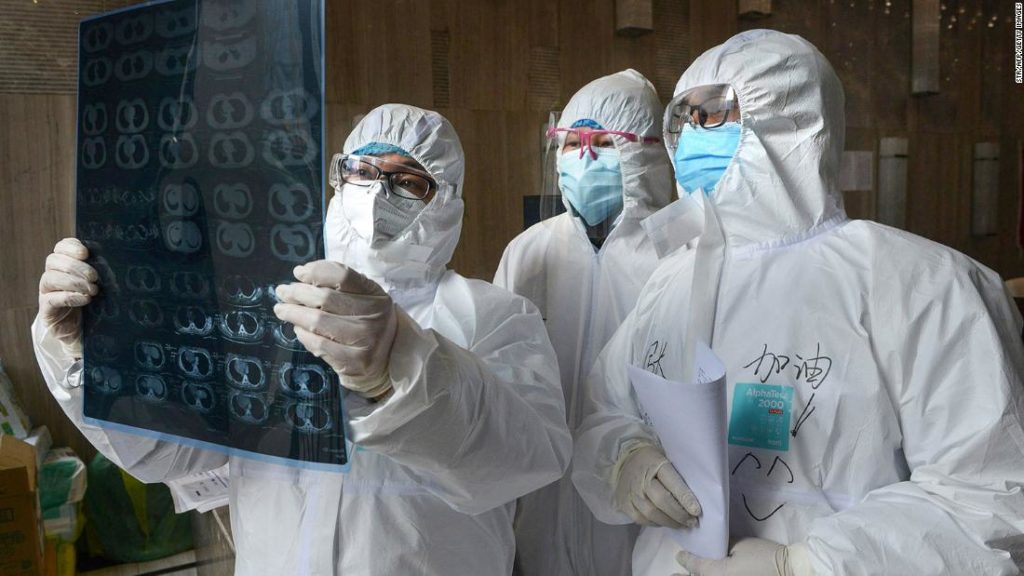 As noted in my previous post, hospitals are starting to deny organ transplants to those who refuse to get vaccinated against COVID-19 and I'm torn on the ethics of the policy.

A Colorado-based health system says it is denying organ transplants to patients not vaccinated against the coronavirus in "almost all situations," citing studies that show these patients are much more likely to die if they get covid-19.

UCHealth's rules for transplants entered the spotlight Tuesday when Colorado state Rep. Tim Geitner (R) said it denied a kidney transplant to a Colorado Springs woman because she was not vaccinated against the coronavirus. Calling the decision "disgusting" and discriminatory, Geitner shared a letter that he said the patient received last week from UCHealth's transplant center at the University of Colorado's Anschutz Medical Campus in the city of Aurora.

The letter said the woman would be "inactivated" on a kidney transplant waiting list and had 30 days to start coronavirus vaccination. If she refused to be vaccinated, it said, she would be removed.

Geitner did not identify the patient allegedly denied a transplant, but Leilani Lutali told 9News that it was her and said she is "being coerced into making a decision that is one I'm not comfortable making right now in order to live."

UCHealth declined to discuss particular patients because of federal privacy laws. But the health system confirmed Tuesday that nearly all of its transplant recipients and organ donors must get vaccinated against the coronavirus, in addition to other vaccinations and health requirements. A spokesman, Dan Weaver, said that other transplant centers in the United States have similar policies or are transitioning to them.
I'm legitimately torn on this one. Transplant organs are in very limited supply and therefore have to be allocated deliberately. It makes good sense to prioritize those who are most likely to survive the operation and go on to live a healthy life.
Conditions on organ transplants are not new. Weaver noted that transplant centers around the country may require patients to get other vaccinations, stop smoking, avoid alcohol or demonstrate that they will take crucial medications in an effort to ensure that people do well post-surgery and do not "reject" organs for which there is fierce competition.

More than 100,000 people are on the transplant waiting list, and only a fraction of those seeking a kidney got one in 2020, according to the federal government. An estimated 17 people die every day waiting for an organ.
I'm not qualified to judge whether Lutani's risk profile is higher than vaccinated people with other comorbidities that are being allowed to remain on the list. But that's not what's at stake here. The donor (who is also unvaccinated) is a living person who has specifically chosen Lutali. If she doesn't get it, she'll likely die, and the donor will simply keep the kidney. The only precious resource at stake here, then, is space at the hospital and the surgical team's time.
Still,
Multiples studies show that covid-19 is especially deadly for recipients of kidney transplants. Weaver said the mortality rate observed for transplant patients who develop covid-19 ranges from about 20 percent to more than 30 percent — far higher than the 1.6 percent fatality rate observed generally in the United States.

"An organ transplant is a unique surgery that leads to a lifetime of specialized management to ensure an organ is not rejected, which can lead to serious complications, the need for a subsequent transplant surgery, or even death," Weaver wrote in an email. "Physicians must consider the short- and long-term health risks for patients as they consider whether to recommend an organ transplant."
Lutani and the donor claim a religious objection to the vaccination, citing the use of fetal stem cells in the development. I have very little sympathy for that nonsense but they have the right to believe it. And, again, she's not asking for a kidney that would otherwise be available.
Interestingly, the triage system sometimes works in the other direction:
As covid-19 cases stretch medical resources, being vaccinated can also count against patients in some cases. Faced with a recent federal push to conserve monoclonal antibodies, a highly effective covid-19 treatment, some officials have urged health-care providers to give them first to people who are unvaccinated.

Putting the unvaccinated first can "rub people the wrong way," Karen Bloch, medical director of the antibody infusion clinic at Vanderbilt University Medical Center, told The Post last month.

But the reality is clear, she said: Those without shots are far more likely to die of covid-19.
The whole thing is nuts. Roughly a third of American adults are refusing to get a life-saving vaccine, mostly because they've been brainwashed by their political leadership, pastors, or preferred media sources. It puts them and the rest of us at greater risk. But denying them organs from living donors strikes me as vindictive rather than medically-driven.