Six Baltimore Police Officers Charged In Death Of Freddie Gray
Big news out of Baltimore and, perhaps, the beginning of justice for Freddie Gray.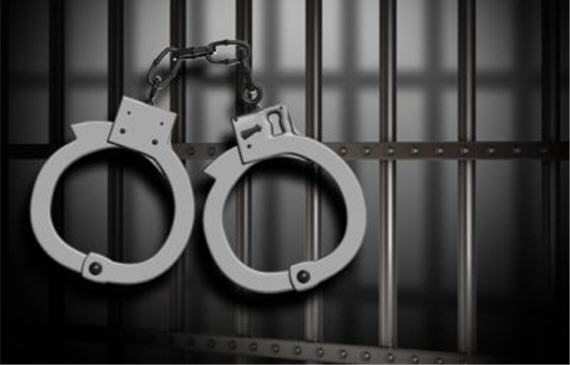 In a move that surprised some given previous warnings that the investigation may take time, the State's Attorney for Baltimore announced today that Freddie Gray's death had been determined to be a homicide and that charges, ranging from murder and manslaughter to assault, had been filed against the six Baltimore Police Officers involved in the incident that led to his death:
BALTIMORE — Prosecutors here, in an unexpected announcement, said Friday they had probable cause to file homicide, manslaughter and misconduct charges against police officers in the death of Freddie Gray, who died after sustaining a spinal cord injury while in police custody.

In a news conference, the state's attorney in Baltimore, Marilyn J. Mosby, described repeated mistreatment of Mr. Gray. Time and again, she said, officers abused him, arresting him without grounds and violating police procedure by putting him in handcuffs and leg restraints in the van without putting a seatbelt on him.

Ms. Mosby also said the officers had repeatedly failed to seek medical attention for Mr. Gray after he was injured. By the time he was removed from the van, she said, "Mr. Gray was no longer breathing at all."

"We have probable cause to file criminal charges," Ms. Mosby said.

The death, Ms. Mosby said, is believed to be the result of an injury Mr. Gray sustained while riding in the van without a seatbelt.

Ms. Mosby also said that the knife the police say Mr. Gray was carrying had not been a legitimate basis for his arrest. "The knife was not a switchblade, and it is lawful," she said. She said the officers had "failed to establish probable cause for an arrest."

(…)

One officer, Caesar R. Goodson Jr. was charged with second-degree murder, manslaughter, assault and misconduct in office. Lt. Brian W. Rice was charged with manslaughter, assault, misconduct in office and false imprisonment. Officer William G. Porter and Sgt. Alicia D. White were each charged with manslaughter, assault and misconduct in office. Officers Edward M. Nero and Garrett E. Miller were charged with assault, misconduct in office and false imprisonment.
More from The Baltimore Sun:
The six Baltimore police officers involved in the arrest of Freddie Gray – who died last month after being injured in police custody – have been charged criminally, State's Attorney Marilyn Mosbyannounced Friday.

Mosby's announcement on the steps of the War Memorial Building was greeted with cheers and applause. Mosby said she told Gray's family that "no one is above the law."

Word traveled quickly of the charges against the officers. In West Baltimore, cars honked their horns. A man hanging out of a truck window pumped his fists and yelled; "Justice! Justice! Justice!"

At the corner where Gray was arrested, 53-year-old Willie Rooks held his hands up in peace signs and screamed, "Justice!"

Meecah Tucker, 23, wearing a T-shirt that read, "I Bleed Baltimore," said: "If it was one of us doing that against a police officer, it would be first-degree murder."

In Gilmor Homes, the neighborhood where Gray lived, things were quiet Friday, with a police helicopter circling overhead. At the intersection of North Avenue and Pennsylvania Avenue, the focus of rioting Monday and demonstrations all week, traffic moved through with many motorists honking their horns.

Warrants were issued for the arrest of all six officers. It wasn't immediately clear where the officers were Friday morning.

Officer Caesar Goodson Jr., 45, who was the driver of a police van that carried Gray through the streets of Baltimore, was charged with second-degree murder, manslaughter, second-degree assault, two vehicular manslaughter charges and misconduct in office.

Officer William Porter, 25, was charged with involuntary manslaughter, second-degree assault and misconduct in office.

Lt. Brian Rice, 41, was charged with involuntary manslaughter, second-degree assault and misconduct in office.

Sgt. Alicia White, 30, was charged with involuntary manslaughter, second-degree assault and misconduct in office.

Officer Edward Nero, 29, was charged with second-degree assault and misconduct in office.

Officer Garrett Miller, 26, was charged with second-degree assault, misconduct in office and false imprisonment.

If convicted of all charges, Goodson would face up to 63 years in prison. Rice would face up to 30 years and Porter, Nero, Miller and White would face up to 20 years.
Mosby's recounting of the events as revealed by the investigation conducted by both her office and the Police Department is quite chilling:
In a detailed recounting of the events, Mosby described Gray being repeatedly denied medical attention by police officers, even as he asked for medical help and later was unresponsive in a police van.

Gray suffered a "severe and critical neck injury" as a result of being handcuffed, shackled and being unrestrained in the van.

Mosby said an investigation found officers placed Gray in wrist and ankle restraints and left him stomach-down on the floor of a police van as they drove around West Baltimore. Despite his repeated requests for medical attention, they did not provide it and continued to drive without securing him in the van, she said.

Officers on at least five occasions placed Gray in the van or checked on him and failed to secure him, she said. By the time they reached the Western District police station, he was not breathing and was in cardiac arrest, she said.

Mosby said her office did a "comprehensive, thorough and independent" investigation that began April 13, the day after Gray was injured.\

"My team worked around the clock, 12- and 14-hour days," she said.

Mosby worked quickly in filing charges. Baltimore Police handed over their investigation to her office Thursday, one day earlier than they had promised.
More details of the charges will be contained in the indictments ultimately filed in this case and, of course, as these cases proceed forward through the legal system. As with every other person charged with a crime, it is important to note that these officers are entitled to a presumption of innocence until they are proven guilty beyond a reasonable doubt. If the charges that Mosby detailed this morning are accurate, though, it would seem to be clear that they did not grant Freddie Gray the same presumption, nor did they even act with the kind of sympathy and respect you would expect from an officer of the law when dealing with someone who is injured and in pain. Instead, it would appear from the facts alleged that they took Gray on what is known colloquially as a "rough ride," in which a suspect is restrained and placed in the back of a police van unrestrained while the officers take the van on a high speed ride through city streets that results in the suspect being tossed around the interior. Indeed, Gray's case is not the first one in which someone was injured while being transported in a Baltimore police van. In this case, it appears from what Mosby has represented about the contents about the autopsy, as well as a report that was released yesterday, that the injury to Gray that proved to be fatal occurred when his head struck something inside the van, but there also appears to be a suggestion that he was injured to at least some extent prior to having been placed in the van or possibly during one of the times that the van stopped on its way to the police station where it was ultimately found that Gray was unconscious and unresponsive in the back of the van.
Today's developments come at the end of a rather interesting twenty-four hours in which a number of reports were released in anticipation that something might be announced today. The Baltimore Police held a press conference early yesterday morning in which they announced that they had completed their investigation and turned their findings over to Mosby, but there were many leaders at the time who were cautioning residents that it could take some time before the State's Attorney decides how to proceed. At the same time, The Washington Post came out with a report supposedly based on a leaked portion of that investigation which said that another prisoner who was in the van with Gray for a portion of the trip to the police station told police that he could hear loud noises coming from the enclosed cell next to him, supposedly evidence that Gray was trying to injure himself. By the end of the day, however, a reporter for one of the local television stations had tracked this second prisoner down, and he made it clear that  what was reported in the Post was heavily exaggerated and that he never heard any loud noises. Then, late last night, it was reported by a British newspaper that the man who had shot the cell phone video that originally led people to start asking questions about Gray's death had been arrested for reasons that nobody seems to be able to figure out.
At least in the short term, this should go a long way toward calming things down in Baltimore and in the other cities where protests have popped up this week, including New York City, Washington, D.C., and Philadelphia. To a large degree, it was the perception that the case was being swept under the rug that was driving the protests to begin with, and now that charges have been brought. At the same time, though, it's worth noting that, as with the cases of Michael Brown, Eric Garner, Tamir Rice, and Walter Scott, the issues raised by the death of Freddie Gray go beyond one single case and one single police department. The perception among African-Americans at all income levels that they are treated differently by police is one that is based in reality, and it's something that ought to be taken seriously rather than dismissed, which as Conor Friedersdorf points out today, is the way that many conservatives seem to treat the entire issue of police abuse. Additionally, while nothing can justify the rioting that took place in Baltimore on Monday, the reality of what people who live in inner city areas like Baltimore's is something that America rarely pays attention to until something like this happens. The conditions that led to what happened in Baltimore exist in many parts of the country, all that's waiting is a spark to set them off. We can either figure out how to deal with those problems now, or deal with those problems when the explode in violence.
In any case, the State's Attorney has acted appropriately in this matter. Now, we should let the legal system do what it is designed to do.