So Mitch Daniels Inhaled, So What?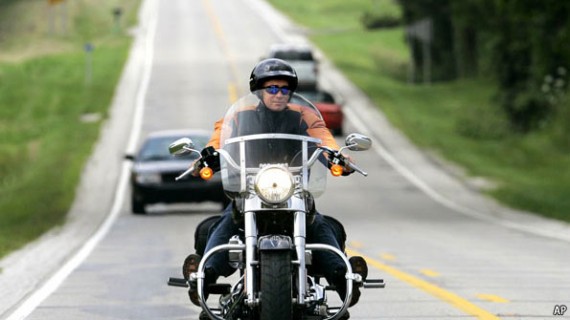 In the wake of his CPAC speech, and perhaps not coincidentally, Politico's Ben Smith dredges up an old story that Daniels was arrested in 1970 on a charge related to possession of marijuana:
Mitch Daniels is weighing a run for president 22 years after he glumly told his college newspaper, the Princetonian, that "any goal I might have had for competing for public office were shot."

Though Daniels is often knocked as a dull numbers guy, his past is actually among the most colorful of any Republican contender's, beginning with the surprisingly little-known fact that he was arrested and jailed in a drug sting operation that centered on his Princeton University dorm room.

According to campus newspaper reports supplied by the university, Daniels and two other students were swept up in a five-month joint investigation between New Jersey state police and local police that culminated in the May 14th, 1970 raid on Daniels' shared room at111 Cuyler Hall.

Daniels and the two other students were initially charged with possession of marijuana, LSD and prescription drugs without a prescription and with "maintaining a common nuisance by maintaining a place for the sale of narcotics."

A local detective testified that police had seized "enough marijuana to fill two size 12 shoe boxes and quantities of prescription drugs were found in the room," according to a dispatch in the Daily Princetonian, whose archives aren't available online for that year.

The undercover state police officer involved in the sting visited Daniels' room "eight or nine times" and "observed narcotics paraphernalia, saw marijuana and hashish being used, and purchased marijuana prescription drugs and LSD."

Daniels was never implicated in selling the drugs, and has never hidden the incident. During his 2004 run for governor, a former roommate told the Indianapolis Star that Daniels "had nothing to do" with selling drugs, saying "I was busted." The roommate went on to say he was no fan of then-President Bush and would have gladly offered unflattering information about a GOP candidate if he'd had it.

Prosecutors later dropped the stiffer charges against Daniels, and he pled guilty to a disorderly person charge based on his use of marijuana, paying a $350 dollar fine.
Local Indiana media reported on the story, and the fact that Democrats in Indiana had tried, and failed to use it against Daniels back in 2004:
Frankly, if this is the best they can come up with on Daniels I'd say he has nothing to worry about. Obviously, he wasn't hiding the story. Besides that, who wasn't inhaling at Princeton 40 years ago?