Some Comments on the Growing GOP Field
Thoughts on Pence and Christie.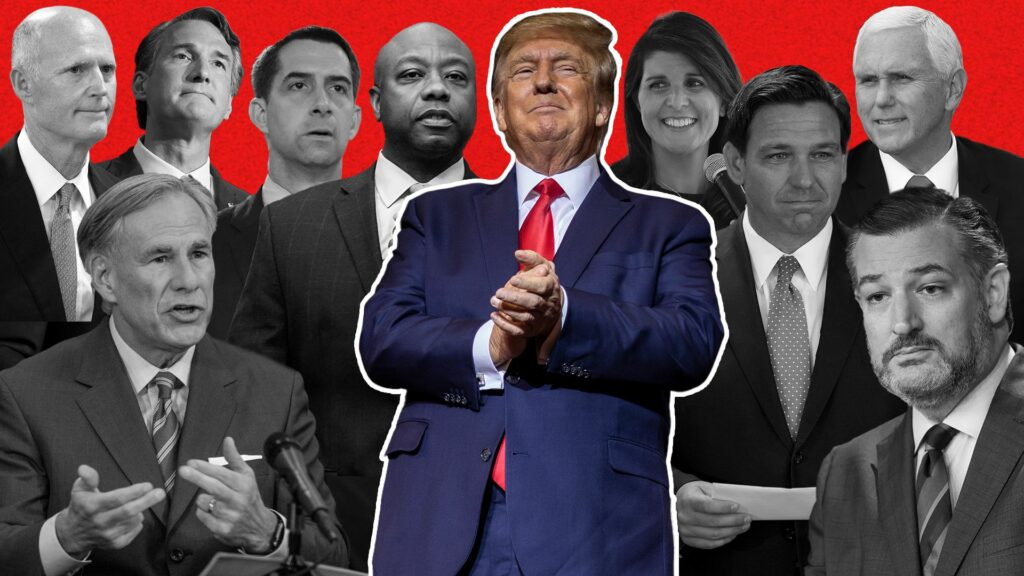 On balance I always find the psychology of entrants into primary pools to be often very interesting. This is because it is frequently obvious to anyone who is paying a modicum of attention that a given candidate has a butter cow's chance in the hot summer sun of surviving the process for long. As such, one wonders what goes through the mind of a given candidate. Are they hopeless romantics who love a quixotic quest? Are the committed ideologues who have a message to spread? Are they really auditioning for another job (e.g., cabinet, veep, or ambassador)? Are they delusional? Are they possessed by an overactive ego? (Or some combo thereof?).
Usually one can rationalize the entry of a candidate into the process by saying that they are running for veep or a cabinet position. But I give you Mike Pence (via CNN, Pence announces presidential run: 'Different times call for different leadership'). Pence is rather obviously not running for vice president, having already held that position with Trump, and let's just say that ended badly (if you haven't yet streamed that season of Politics, USA, I won't spoil it for you, save to note that there were quite a few twists at the end!). By extension, he isn't running for a cabinet slot, either.
Further, given the way he was treated by much of the base at the end of his term in office, coupled with his attempt to try and shed some of the bad parts of the Trump administration, but still cling to his time in office, makes for a truly confusing, and self-defeating, melange. While I don't think he ever had a shot, his only possible pathway was to emerge from the events of January 6th as the true anti-Trump who was willing to use what he knew against the former president.
Instead, his post-Trump administration approach has been akin to warmish milk at the edge of its expiration date.
Meanwhile, when it comes to Chris Christie (via the NYT, Chris Christie Announces '24 Run, Taking Square Aim at Trump) all I can think of is this image: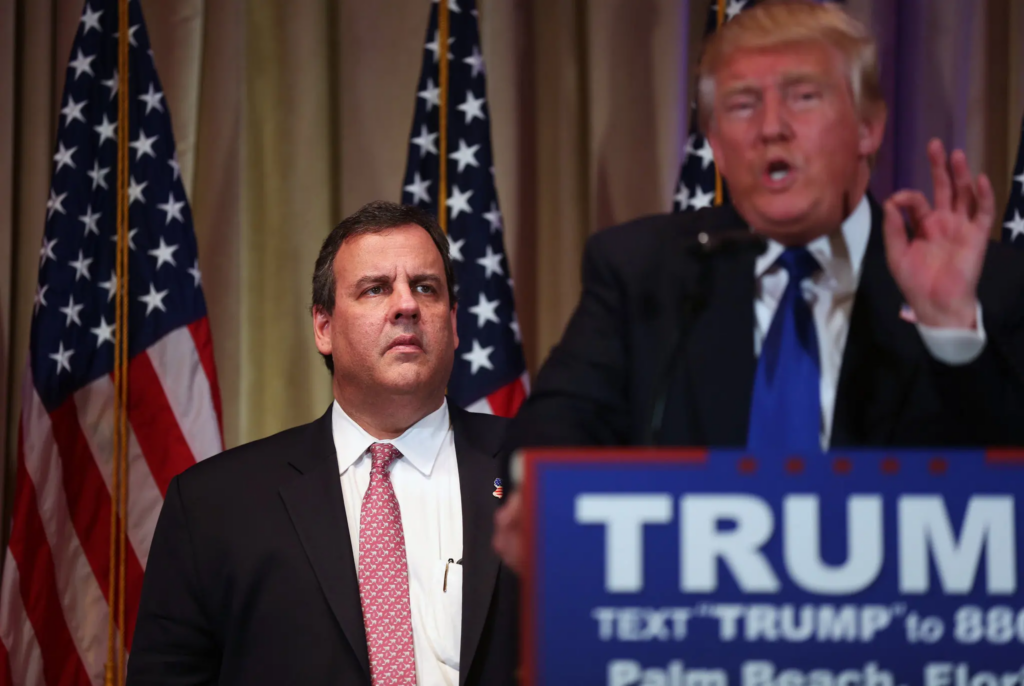 Source of the above: the NYT.
I remember seeing this live and it will forever be how I see Chris Christie. He rather obviously sold his soul to Trump in the hopes of getting some position of power (spoiler: he didn't). It is just insanely difficult for me to take him seriously.
In short, neither of these guys can seriously be looking to join a Trump administration (although maybe Christie still thinks he has an in, as I do not take his principled anti-Trump stand at the moment at face value–but he is fooling himself if he thinks he can neg is way into the cabinet), and it is wholly unclear to me what principled message they think they are spreading. So, I guess they are motivated by delusion and/or ego.
Regardless, neither has a chance and both are simply working really hard to be interesting footnotes in the history of early-ish 21st-century politics.*
—-
*On maybe future bar trivia questions. "Which vice president did insurrectionists want to hang in January of 2021?" "Which governor closed beaches in his state on July 4th, and then was photographed enjoying the beach?"