Something Tells Me Bill Clinton Wishes He Could Be President Again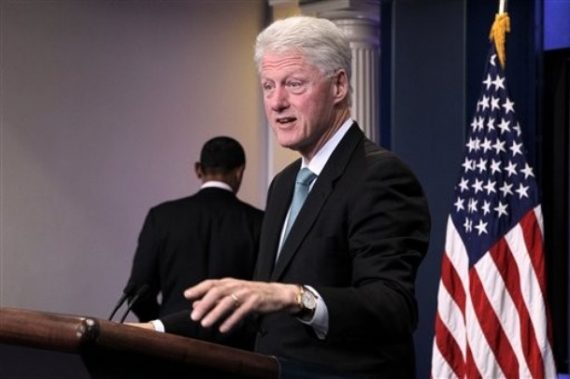 Bill Clinton thinks former Presidents should be allowed to run for President again:
Three times could be a charm — but not for him.

Former President Bill Clinton said Tuesday that presidents should be able to run for a third term as long as they take off some time after their second term.

"I've always thought that should be the rule," he said on MSNBC's "Morning Joe." "I think as a practical matter, you couldn't apply this to anyone who has already served, but going forward, I personally believe that should be the rule."

Clinton made the remark in the context of a question posed by "Morning Joe" co-host Joe Scarborough, who said that many wished that Clinton could run again.

"Shouldn't a president be able to take two terms, take time off and run again? Shouldn't Americans have that choice?" asked Scarborough. He cited former British Prime Minister Winston Churchill, who led his country during World War II and again in the 1950s, as an example.
It's an interesting idea, but regardless of it's merit we're unlikely to ever implement it simply because we're at a point right now where getting enough support to ratify a Constitutional Amendment that says anything other than "We Like Puppies" is pretty much next to impossible. Nonetheless, one can't help but think that Bill wishes this rule was in effect now.