Southern California To Form New State?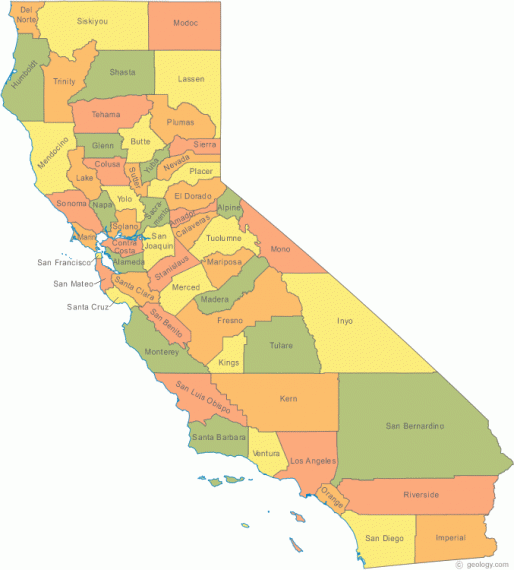 One politician in Southern California thinks the state needs to split:
Is the state of California about to go "South"?

Riverside County Supervisor Jeff Stone apparently thinks so, after proposing that the county lead a campaign for as many as 13 Southern California counties to secede from the state.

Stone said in a statement late Thursday that Riverside, Imperial, San Diego, Orange, San Bernardino, Kings, Kern, Fresno, Tulare, Inyo, Madera, Mariposa and Mono counties should form the new state of South California.

The creation of the new state would allow officials to focus on securing borders, balancing budgets, improving schools and creating a vibrant economy, he said.

"Our taxes are too high, our schools don't educate our children well enough, unions and other special interests have more clout in the Legislature than the general public," Stone said in his statement.
This isn't exactly new, there have been 26 other attempts to slice California up since it became a state in 1850. In each case, the proposals seem to be based in the tensions between Northern, Southern, and Central California, and the competing interests between the three. Will it happen? Odds are pretty low.
Incidentally, forming such a new state would require the consent of both the legislature of California and the United States Congress, as required by Article IV of the Constitution.