Steady Joe?
Biden's polling lead over Trump is historically stable.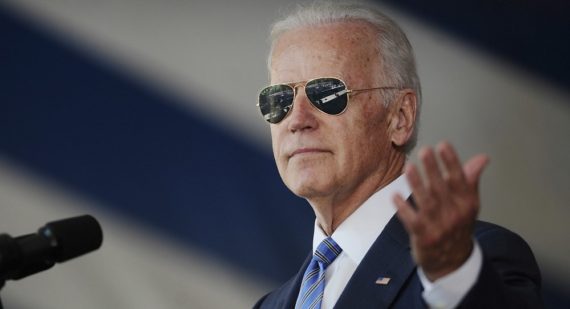 First, the current numbers (via CNN, Biden's lead is the steadiest on record):
A new Monmouth University poll finds that former Vice President Joe Biden leads President Donald Trump 50% to 41%. When Rep. Justin Amash is included as the Libertarian Party candidate, it's Biden 47%, Trump 40% and Amash 5%.
I have to say, I would be surprised if Amash wins 5% of the popular vote. Gary Johnson, for example, got around 3.27% in 2016 and just under 1% in 2012. Perhaps disaffected Republicans who can't bring themselves to vote Dem will go Amash, but 5% seems like a lot. After all, Johnson was at 11% in a March 2016. My general recollection is that Libertarian and other prominent third party candidates (an oxymoron to a point) poll better than they ever perform (especially this far out).
In regards to Biden's steadiness, Harry Enten notes:
Biden's lead is about as steady as it can possibly be. Not only is he up 6 points over the last month or so, but the average of polls since the beginning of the year has him ahead by 6 points. Moreover, all the polls taken since the beginning of 2019 have him up 6 points.

The steadiness in the polls is record breaking. Biden's advantage is the steadiest in a race with an incumbent running since at least 1944. That could mean it'll be harder to change the trajectory of the race going forward, though this remains more than close enough that either candidate could easily win.
It is early yet and I am not certain what any of this means. However, I can't help but think it is reflective of this: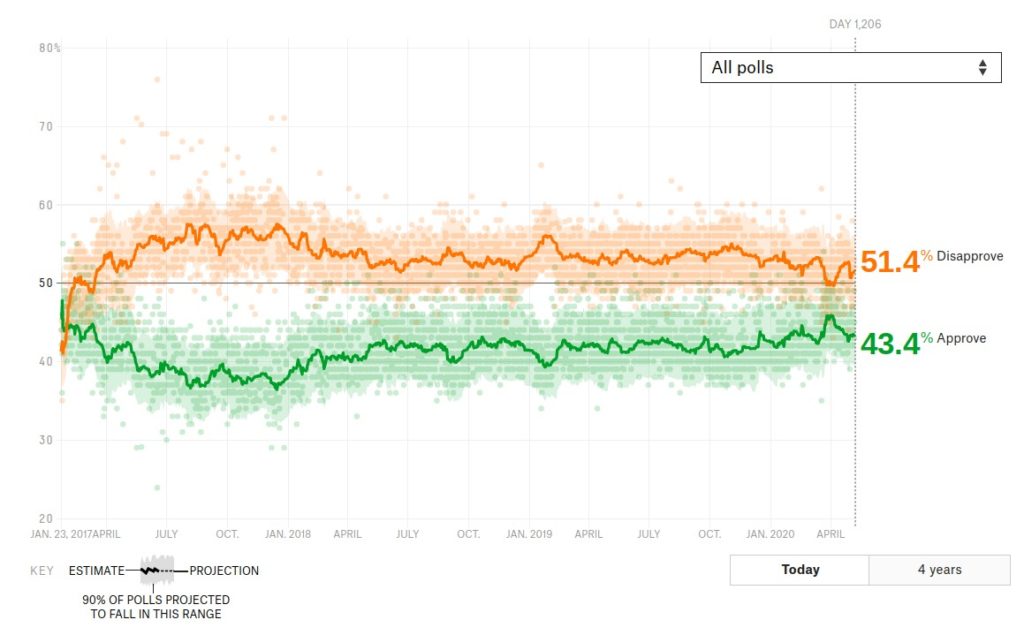 The remarkable steadiness of public approval of Trump is such that surely this means the basic attitude towards the Democratic nominee would likewise be steady. If a pandemic, a semi-shutdown of the economy, and remarkable levels of job loss have not yet changed approval of the president in any significant way, what will?
Under normal conditions, with a normal president, we would have seen some kind of rally-around-the-flag effect. He got a tiny bump in early April, but nothing compared to what many governors have seen. For that matter, the nature of the crisis should also be putting stress on his support, and yet it really is not that much different than when we had record DJIA indices and record low unemployment. Some of this could seep into the numbers over time (Great Depression-like unemployment numbers can't be good for presidential approval, one would think). By the same token polarized partisanship seems to have baked in views on Trump, and therefore views on his opponent,