Suing Customers Who Give Bad Reviews
Will your Yelp review land you in court?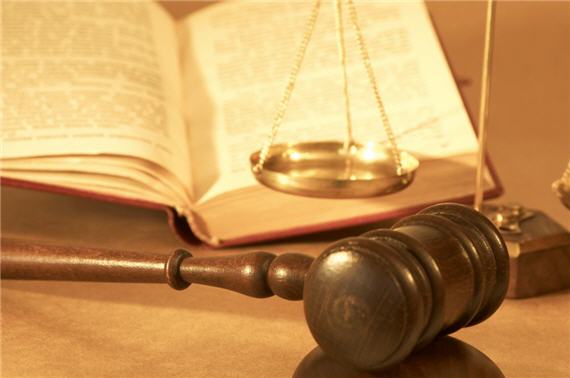 A case here in Northern Virginia raises some interesting questions about where the lines between defamation and freedom of speech cross each other, and how much protection should be given to what people say online:
Angered by what she thought was shoddy work on her home, Fairfax resident Jane Perez did what has become the go-to form of retail vengeance in the Internet age: She logged on to Yelp and posted scathing reviews of the D.C. firm that did the job.

Perez ticked off a list of accusations, including damage to her home, an invoice for work the contractor did not perform and jewelry that disappeared. She closed one post by fuming, "Bottom line do not put yourself through this nightmare of a contractor."

The contractor's response to her one-star takedown? Fight back.

Christopher Dietz filed a $750,000 Internet defamation lawsuit against Perez last month, saying the postings on Yelp and others on Angie's List were false and sent customers fleeing. He is also asking a Fairfax County court for a preliminary injunction to keep her from writing similar reviews. A hearing will be held Wednesday.

Lawyers say it is one of a growing number of defamation lawsuits over online reviews on sites such as Yelp, Angie's List and Trip­Advisor and over Internet postings in general. They say the freewheeling and acerbic world of Web speech is colliding with the ever-growing importance of online reputations for businesses, doctors, restaurants, even teachers.

It's snark vs. status.

No one keeps track of how many suits are filed over online reviews, and lawyers say the numbers are still small but are getting larger. Most of the suits fail because juries and the courts have sided with free speech and the rights of the reviewers to express their opinions.

With 84 million visitors a month and 33 million reviews, Yelp especially has become a legal battleground given that the reputations of restaurants, nail salons, dry cleaners and other businesses can be made or shredded in a few keystrokes. For instance, a Chicago plastic surgeon sued after a Yelp reviewer said he gave her "Frankenstein breasts."

Perez, a retired captain in the armed services, said she never fathomed that her Yelp review could land her in court. It has left her reeling and potentially facing thousands of dollars in legal bills to defend herself.

"I don't want to see what happened to me happen to anyone else," Perez said.

Nevertheless, she stands by her reviews, sayingthat everything she wrote was truthful about the work Dietz did on the townhouse, where she lives with her dog.

Some reviewers and free-speech advocates, including Perez, see the cases as free-speech issues: They say the lawsuits are heavy-handed attempts to stifle critical — but valuable — consumer information that has forced businesses to be held accountable.

On the other side, business owners such as Dietz say they are forced to take extreme legal measures because the Internet has made defamation that much more damaging. A single false post can live virtually forever on a site and reach millions, causing untold harm.

Lawyers say such cases are a cautionary tale for a new era: Those who feel targeted by defamation on the Web are more likely to file suit, and judges and juries are more likely to take such claims seriously than in years past, raising the legal stakes over vitriolic reviews, nasty blog comments and Facebook feuds.

"As the Internet has matured, more and more people are feeling the sting of negative posts against them, and the public and jurors are getting more educated about the impacts this speech can have," said Aaron Morris, a lawyer who handles Internet defamation cases.
So, what exactly happened between Perez and Dietz?
Perez hired Dietz's company, Dietz Development, when she moved to the area and needed cosmetic work done on her newly purchased Fairfax home, according to the lawsuit. Dietz, a high school friend, was to paint, refinish floors, perform electrical and plumbing work, and do other tasks in June 2011.

But things quickly spiraled out of control, Perez wrote in her Yelp post.

"I was . . . left with damage to my home and work that had to be reaccomplished for thousands more than originally estimated," Perez wrote. She alleges that Dietz "was the only one with a key" when jewelry disappeared from her home and that he trespassed on her property, prompting her to call the police, among other issues in dispute.

Dietz says that he completed the job, that he did not damage the home, that Perez never paid him and that she demanded that he perform work beyond what was part of their agreement, according to the lawsuit. Perez denies those accusations.

Dietz also says Perez's comments about the missing jewelry and trespassing amount to false accusations that he committed crimes. County court records show that Dietz has not been charged on either accusation.

In Virginia, someone can be found liable for defamation if he states or implies a false factual statement about a person or business that causes harm to the subject's reputation. Opinions are generally protected by the First Amendment.
So basically what you've got here is a home renovation project that, at least according to the homeowner went bad. The number of times that a case like this has crossed my desk in the past 20-odd years is too high to count at this point, and you can always count on the fact that there are going to be some high emotions at some point. The homeowners are going to be annoyed because they think, often quite legitimately, that their primary possession has been damaged and that they're going to have to spend more money to get what they had originally paid for to begin with. The contractors just want to get paid and typically don't take kindly to people disparaging their work (although the admitted crooks among this class of businessmen probably don't care about such things.) Added in to this little tale, of course, is the fact that these two people are apparently friends, or at least they used to be. Doing business with a friend can always be a dangerous thing when things go wrong, because then it becomes far more likely that neither side is going to view the issue rationally.
In any event, the legal issues here are pretty simple. Dietz has the burden of proving that Perez knowingly made false statements of fact when she posted the reviews in question. In some cases, that's simply not going to be possible. To the extent she made comments that basically boil down to saying that she wasn't satisfied with Dietz's work, that's a matter of opinion that simply can't be the basis of a defamation action. Absent some evidence that she had made contemporaneous statements indicating she was in fact satisfied with the work, there's simply no way to prove or disprove a statement like that. The other allegations regarding damages to the home and the fact that there was jewelry missing at a time when he was one of the people who had a key to the house, are questions of fact that ultimately can only be decided by a jury assuming both of these parties are willing to spend the, likely, tens of thousands of dollars in legal fees it would take to bring this case to trial.
This isn't a unique case. A quick Google search reveals similar lawsuits, or threats of lawsuits, being filed by a Pilates studio, a doctor, a moving company, and a plastic surgeon, and that's just based on the first page of Google results. The linked article mentions two other cases where businesses had successfully obtained judgments against a people who had posted accusations on line, including a California company that had been accused of stealing money and a Florida woman who was called a "crook" and a "liar" in an online forum. Those cases strike me as being different from the Virginia case, though, because the accusations include specific allegations of criminal conduct that not only damage a business but also the personal reputations of the people involved. When you're talking about customers who post negative reviews about a business online, though, it strikes me that you're talking about something very different and that we ought to be very careful about allowing businesses to use the power of the Courts, and the costs of litigation, to stifle negative reviews.
Another thought occurs. While businesses, and yes even individuals, need to be vigilant about protecting their online reputations in an era where people consult Google on a regular basis to find everything from a good local restaurant to a CPA, there's such a thing as being too aggressive. Sending threatening letters from attorneys to everyone who writes a negative review about your business will do nothing more than give you the reputation of being an overly aggressive bully and, most likely, will end up online itself. By and large, businesses can afford these lawsuits far more easily than members of the public but they can't afford the damage to their reputation if they become known as bullies.