Talking Past Each Other
A post that's only tangentially related to cancel culture.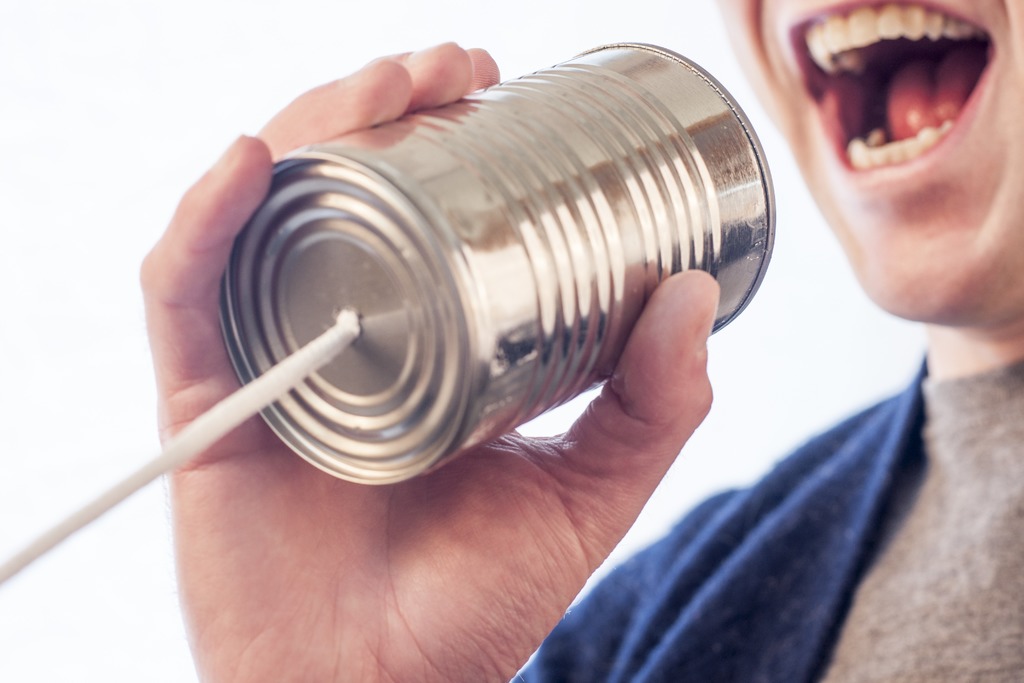 Reading through the comments of yesterday's "Descending into the Particulars of Cancel Culture" in the wee hours, one particular exchange highlights the degree to which these discussions are often frustrating.
Early in the conversation, Michael Reynolds posted this personal anecdote:
I wrote a YA book series with a premise similar to Stephen King's Under the Dome. (I was first, as Steve acknowledges.) The TL;DR is: everyone over the age of 14 simply disappears. In an early scene a main character is driving in an old pick-up with her grandfather, Joe, IIRC, down a desert dirt road beside a steep drop-off. I mention in passing that Joe is a member of a SoCal Indian tribe, the Chumash.

Joe exists for one purpose: to provide exposition for the main character. His life span is two pages in a series that runs to ~3000 pages. Then, like literally every adult, he disappears. Poof! For this I was attacked by an Indian activist and accused of 'erasing native characters.' When I argued that Joe was never anything but a throwaway character, this genius claimed that Joe must have actually been carefully researched because at one point – with his hands on the wheel of a truck on a very precarious road – he uses his chin to point and that, Ah hah! was an Indian thing. So, it seems I carefully researched and then 'erased' a native American character and was, thus, a racist.

The upshot of this idiotic attack on me was that I was dogpiled on twitter, 'canceled' more times than I can count, and the word went forth that I was 'not a good literary citizen.' As a result of that I was excluded from prize competitions. I was no longer welcome to speak to groups of writers.
Most commenters agreed that this was indeed a wildly over-the-top reaction that not only turned a molehill into a mountain but turned an act of allyship into one of racism. To the extent there was pushback, it was that this was an isolated example from a weird niche culture, hardly ever happens, or isn't truly an act of cancelation.
A few hours into the conversation, though, Gustopher offers a keen insight:
Congratulations, you have completed "Bury The Gays", but with a Native American.

https://tvtropes.org/pmwiki/pmwiki.php/Main/BuryYourGays

This trope is the presentation of deaths of LGBT characters where these characters are nominally able to be viewed as more expendable than their heterosexual counterparts.

Using under-represented minorities as cannon-fodder, without also creating characters of that minority who are intended to last, comes across poorly to members of that minority who are eagerly looking for representation of any kind.

It is something that straight, cisgender white men are completely blind to, as they basically never lack representation (and when they do, watch the fireworks — check out the reviews of Star Trek: Discovery, later Star Wars or Doctor Who that mention the "wokeness" of having women in major roles — some men really get upset not being the center of attention).

Similarly, women get used in comics to have their death be a motivating moment for some man's character arc all the time.

https://en.wikipedia.org/wiki/Women_in_Refrigerators

It turns out, some women don't like being stuck in refrigerators. Go figure. Gail Simone's "Women In Refrigerators" site slowly led to a major change in mainstream comics that led to more women in the writer's rooms and a lot less of the "women are just accessories for men."

Gail Simone has also become a fairly adept writer herself, not the greatest, but better than most and with a different set of flaws and blinders. She wrote a storyline than enraged the transgender community — I forget the details — and got the full twitter pile on.

Here's the really wacky part, though — she listened, and when she listened, she realized that the folks piling on were right, and she said so. She had the humility to acknowledge that she screwed up, and has been better. She's always been pro-trans-rights and all, she just screwed up and wrote a storyline that depicted a trans character as some kind of complete loon without thinking about this being basically the only trans representation at DC comics.

Some of the pile on was by over the top assholes. Over the top assholes who felt betrayed after finally seeing a character that resembled themselves, and then seeing that character used to perpetuate stereotypes.

Anyway, I'm sorry you felt attacked, I guess.
Here's the thing: both Michael and Gustopher are right here. But Gustopher's insight would have been much more powerful not sandwiched between condescension.
Michael's inclusion of a Native character in his story was, presumably, an attempt to populate his created world with a diverse cross-section of people. That he wrote a "throw-away" character was so well fleshed out enough in the span of a couple of pages that Native readers felt betrayed by the loss speaks to his skill as a writer. And would seem to be the point of the setup: readers will never know what happened to the character because he's gone forever. To quote Will Munny, "It's a hell of a thing, killing a man. Take away all he's got and all he's ever gonna have."
Gustopher, carrying on the tradition of the late Paul Harvey, gives us the rest of the story: lots of long-oppressed subgroups are carrying around deep-seated frustrations to which those in the dominant culture are often blithely unaware. Twitter and other platforms have finally given them a voice to express those feelings. And that's good!
But here's the thing: none of this is Michael's fault and the blowback, while perfectly understandable once explained, was both misplaced and counterproductive.
Should Michael be expected to be aware of every possible grievance held by every possible group before including them as characters in their stories? That seems like an absurd demand.
The Simone example is somewhat different, in that making the out-group character a villain is rather obviously going to trigger backlash. Killing off a barely-sketched-out character in a novel where every single adult getting killed is the entire premise of the story? Not so much.
Regardless, a sense of betrayal at finally seeing someone of your subgroup featured in a story only to see them disposed of is completely understandable. But wouldn't simply explaining that to the author, rather than acting like it was an intentional act of cruelty prompted by racial animus have been a more appropriate response?
The Simone example points to a related aspect of the wider story. While it's unreasonable to expect people to be attuned to every possible grievance and be walk in the social equivalent of a minefield, subject to mob backlash when unintentionally triggering one of them, it's perfectly reasonable to expect people to learn.* Confronted with the fact that marginalized groups are hurt by only being represented in a certain way, authors should take that into account.
It's perfectly fine for a Black, trans, Indian, or whathaveyou character to be the bad guy. But, if they are—and, especially, if they're being written by someone not in that subgroup—they shouldn't be depicted as cartoon stereotypes. Or be the only representation of that subgroup in the story.**
At the end of the day, it's a good thing that once-marginalized voices are now being heard. That it sometimes makes comparatively privileged groups uncomfortable is a natural and not-entirely-bad consequence of that development. But the conversation would be a lot more productive if there were less performative outrage, name-calling, and dunking on social media and more attempts to actually persuade.
___________________
*So, for example, while I think the initial backlash over Jo Rowling's comments on gender issues was over-the-top, in that they were perfectly mainstream for someone our age, the fact that she continues to double down knowing that they're hurtful to so many fans would seem to indicate she's doing it intentionally.
**Or course, this gets us to a related Catch 22: there is a loud minority who argue that a White man should not attempt to write Black or Indian characters. Ditto straights gays or cis trans. So far as I'm aware, humans writing about fictional aliens is still okay. For now.