Descending into the Particulars of Cancel Culture
Generalities about an elusive and controversial phenomenon are unhelpful.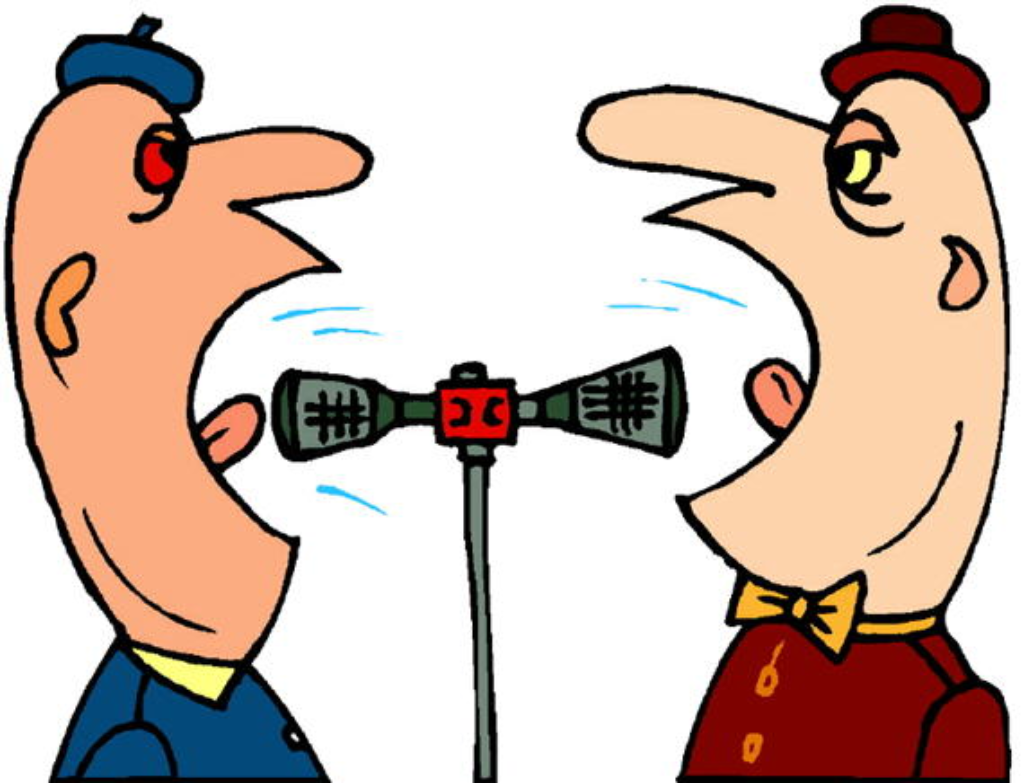 Prominent criminal defense attorney and First Amendment specialist Ken White, better known online as Popehat, has posted a savage takedown of this weekend's NYT editorial "America Has a Free Speech Problem." While I'm more sympathetic to the "cancel culture" argument than he is, I fully agree with him that the concept is ill-defined, quite often used cynically and that the NYT contribution to the debate was unhelpful.
The unfortunate assertion in the editorial's lede that "the right to speak their minds and voice their opinions in public without fear of being shamed or shunned" has been sufficiently ridiculed that we don't need to dwell on it here.
White, like our own Steven Taylor, notes that those who decry "cancel culture" usually do a poor job of defining it. While that's right, I tend to side with the Reason Roundtable gang in believing that the fact that something is hard to define doesn't mean it doesn't exist.
White offers a snarky start:
I'm going to offer a working definition for the purposes of this essay: "cancel culture" is when speech is met with a response that, in my opinion, is very disproportionate. Perhaps that sounds cynical, and I could certainly give you a Justice-Breyer-seven-factor balancing test, but that's what this discussion boils down to: just as we constantly debate norms of what speech is socially acceptable, we debate norms about what responses to speech are socially acceptable.
But this opens the way for a meta-argument that, rather than talking about "cancel culture" we should, to use Malcolm Gladwell's phrase, descend into the particular.
Let's discuss some examples, because when I criticize sloppy use of "cancel culture" I'm accused of denying that there are ever any unfair, disproportionate, or evil responses to speech. I don't deny that. What happened to Justine Sacco was, in my opinion, very disproportionate. What happened to David Shor was disproportionate and maddeningly stupid. What's happening in the community of Young Adult Fiction seems like a complete shitshow that makes me want to avoid everyone there. What happened to Professor Greg Patton was disproportionate and anti-Asian bigotry to boot. Shouting invited speakers down so they can't speak and attendees can't listen is fascist and contemptible. I could go on, but you get the point.

Why should we care about having a serious discussion about defining cancel culture? We should because simply complaining about it in the abstract, without attempts to define it, without actionable responses, and without taking the rights of "cancellers" doesn't ease the culture war. It inflames it.
He gives many examples of people hiding behind "cancel culture" to defend truly abominable behavior. And of conservatives using the very techniques they decry, including trying to punish liberals for their free speech by trying to get them fired. Which is absolutely true.
He next turns to the idea that we need to expand the legal protection of the First Amendment with expanded norms of social tolerance for ideas we don't like. While he agrees with the notion in the abstract, he rightly notes that it really doesn't get us anywhere.
But a discussion of norms that value proportionality and make people more comfortable speaking isn't serious if it doesn't take into account the interests of the people who want to speak in return. This is what I've called the "First Speaker Problem" — a focus on the freedom and feelings of whoever started talking to the exclusion of the freedom and feelings of whoever is responding.

The First Speaker Problem is a categorical error. It treats its focus — the First Speaker — as being in a different category than people responding, and ignores the fact that the First Speaker is almost certainly responding to someone else's speech. It assumes, without evidence, that the First Speaker's speech somehow promotes open discourse and isn't itself "disproportionate" — in other words it utterly fails to aim the norms-based analysis at the First Speaker's speech.
Figuring out where the line is, then, requires us to descend into the particular:
Let's consider an example. Milo Yiannopoulos, who was once a thing, frequently complained of cancel culture, was portrayed as its victim, and was the subject of demands that his campus speeches be cancelled. His campus talks sometimes inspired violence. But Milo Yiannopoulos is also a guy who went to the University of Wisconsin-Milwaukee, called out by (former) name a specific transgender student, put a picture of her up on his screen, ridiculed her, and attacked her for a complaint she had filed regarding what bathrooms she could use. "Cancel culture" discourse normally focuses exclusively on whether the responses to Yiannopoulos violate norms without asking if he violated norms himself. It's irrational to ask whether responses to Yiannopoulos discourage speech without asking whether what he did discouraged speech. Do you think that singling out and naming (deliberately with a former name) an activist student, putting up her picture on the screen for his audience to jeer at, and condemning her encouraged speech? Do you think trans activists — or any campus activists Yiannopoulos doesn't like — felt more free to speak after that? What is the morally or philosophically coherent basis for focusing on Yiannopoulos' feelings to the exclusion of the feelings of the person he singled out?
One's response to that, ultimately, is likely to depend on where one stands on trans issues. Which, really, is White's point: we naturally are more sensitive to protecting speech we agree with and don't as much mind shouting down those whose views we consider odious.
Suggesting what to do about cancel culture is a big ask. It's complicated and contentious. But just complaining about it without specifics promotes all of the problems I've discussed — it makes the dialogue more susceptible to partisanship, it promotes ignoring the competing rights at issue, and it encourages fuzzy thinking.

People complaining about "cancel culture" frequently suggest that it chills speech. Perhaps. But so does a vague denunciation of other people's speech. In responding to bumptious defamation threats, I often say "vagueness in a defamation threat is the hallmark of meritless thuggery." That is, if you say someone's speech is defamatory and threaten to sue over it, without specifying which exact speech is defamatory, you're likely just trying to chill speech, not redress genuine defamation. Similarly, if you denounce "cancel culture" without citing specific examples and suggesting how people should act differently, you're closer to chilling speech than fixing it. Talking about "cancel culture" can be an genuine expression of concern that some response speech is disproportionate and outside our society's norms, or it can be a partisan attempt to delegitimizing entire areas of conversation — usually race, gender, and sexuality.

When I read attacks on "cancel culture" I'm often left wondering what I'm being asked not to do.
After taking apart yet another NYT op-ed, White again tells us to delve into the particulars:
I believe more specificity — action items — is the answer. Pointing to specific instances of "cancellation" and debating why they are inside or outside of our norms is a productive action item. Saying "colleges shouldn't disinvite speakers because of controversy" is a good specific action item; we can debate it. Saying "Ken, stop piling on 20-follower Twitter accounts when they say stupid things" is an action item; I can debate it. [Shan't.] Saying "stop demanding that businesses fire people for what they say off the job" is an action item. I might not agree but we can discuss it. Saying "if a minor says something racist in a semi-private setting we shouldn't put them on blast and make them infamous" is an action item. We can grapple with it. We can't grapple with "the culture makes me feel uncomfortable speaking." Saying that just returns us to our cultural and partisan priors.

I'm in favor of robust debates over free speech culture and its relation to free speech law. I enjoyed such a debate with my friend Greg Lukianoff, who strongly disagrees with me on my approach, and I with his. But the Times Editorial Board offered a yawp, not a productive debate. I believe that "cancel culture" exists — that is, I believe that some responses to speech are disproportionate and outside norms of decency, and I think the culture sometimes encourages such responses. But the most common uses of the term are partisan nonsense — overwhelmingly, in my opinion. Get serious. Consider all the competing interests and be specific.
Because I'm more online than most, I'm particularly sensitive to the debate. Twitter, in particular, tends to be dominated by voices from the left and there are issues where it's simply not worth engaging because of pile-on from the mob. While that platform's "microblogging" has largely displaced the conversations that took place on blogs like this one 15 years or so ago, the advantage of the older form was that the arguments tended to be more clearly drawn out and serial. Having to defend 160-character tweets from an onslaught of strangers can be exhausting.
At the same time, the idea that there are things one can't say in polite society is hardly new, nor is the fact that these norms shift as society evolves. To use an extreme example, publicly declaring that Hitler was right and that it's too bad he didn't finish the job would have gotten a person "canceled" decades ago. The difference is that, because so many people are "very online," their conversations are much more public than they used to be.
As with the "political correctness" debates of the 1990s, much of the "cancel culture" conversation is around issues of race and gender. Norms are evolving at warp speed. And, importantly, they're doing so very unevenly.
White's essay suggests, and I concur, that proportionality is a key concern and that we should treat public figures differently than schmoes with 20 Twitter followers and NYT editors differently than 7th graders. I would suggest that we should similarly factor in age (older folks are naturally going to be slower to adapt to changes in norms they've been steeped in for decades), education (those with college educations will tend to adapt to new information more quickly), and culture (those in rural areas are simply less exposed to, for example, LGBTQ people than those in big cities). But, ultimately, whether "cancelation" is appropriate—or, indeed, whether it has even occurred—likely has to be judged on the totality of the particular circumstances rather than on a general maxim.