Some Thoughts on "Cancel Culture"
Thomas gets the ball rolling, and I take off from there.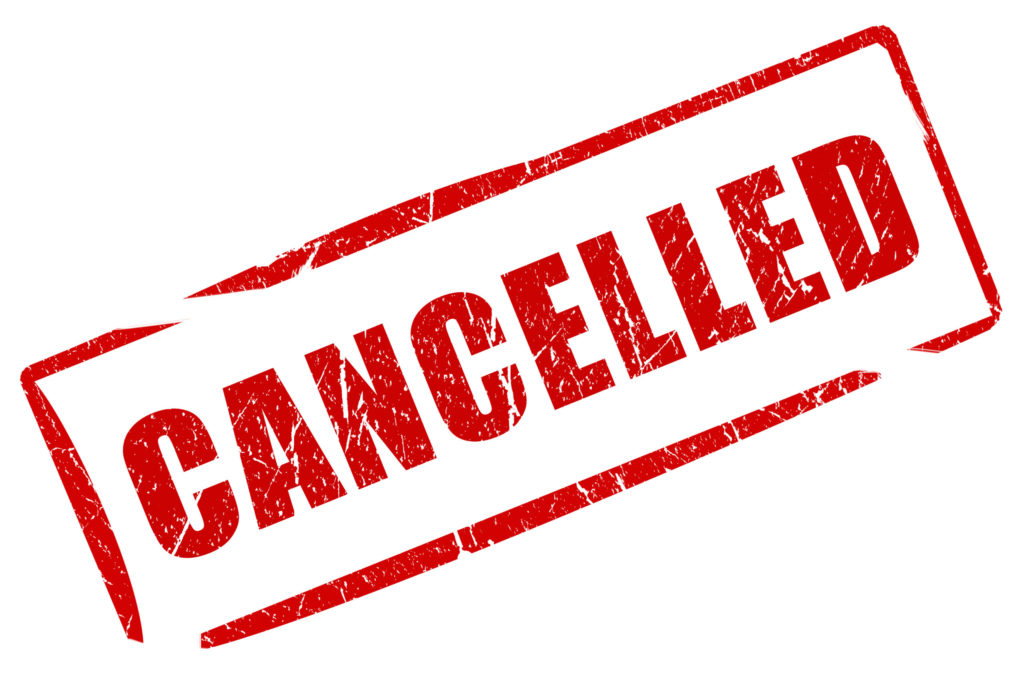 I was going to comment on this in my previous post, but it got too long (as did this post, for that matter). The following, also from the AP story previously cited regarding Justice Thomas' speech on Friday. caught my attention:
"I'm afraid, particularly in this world of cancel culture attack, I don't know where you're going to learn to engage as we did when I grew up," he said. "If you don't learn at that level in high school, in grammar school, in your neighborhood, or in civic organizations, then how do you have it when you're making decisions in government, in the legislature, or in the courts?"
Thomas was born in 1948 and therefore was in grammar and high school in the 1950s and 1960s. While I certainly cannot speak to whatever his lived experience was specifically, I can extrapolate from what I know of the period to say that the idea that this was a period, especially for most Black young men, wherein unbridled debate was the order of the day is absurd.
Beyond that though, the things that are likely to get one "canceled" these days (more on that in a minute) are either blatant racism or sexual predation. Can I note that in 1955, to pick a year in the middle of Thomas' school days, one could be both a public racist and/or misogynist and be socially accepted? Perhaps, therefore, the issue is less about some pervasive "cancel culture" than it is about changing social mores for the better?
(Side note: his reference to neighborhood and civic organizations made me think of Robert Putnam's thesis in Bowling Alone, which I find semi-persuasive, but I am not sure if he was making that connection or not).
I would also note that a major shift that plays into this entire conversation is social media, which can amplify both an act of malfeasance (large or small) and lead to a feeding frenzy about that act.
Still, I will admit to struggling with the concept of "cancel culture" insofar as I don't think that there is a movement afoot that rises to the level of a "culture." Further, I have my doubts that "cancellation" is all that it is cracked up to be.
Generally speaking, I think that cancellation in this context means either literally losing a job or gig because some number of persons, likely via social media, has managed to draw enough attention to a given person so as to make employing them difficult. The idea of it being a culture suggests, at least to me, a pervasiveness that then leads people to substantially self-censor for fear of the mob or other social opprobrium.
I would further say that it seems to me to largely be used in an amorphous way not dissimilar to previous concerns about "political correctness."
Still, I am not sure it has a precise definition, but I am sure the commentariat can provide their own.
To me, the clearest example of "cancel culture" gone mad happened in 2013 when Justine Sacco, a person with 170 Twitter followers at the time, made a bad joke that catapulted her to trending globally on Twitter and to her losing her job and suffering a substantial disruption of her life (see this New York Times Magazine piece for the whole story: How One Stupid Tweet Blew Up Justine Sacco's Life).
This was a case of someone losing a job and having profound consequences to the basic direction of their everyday life as the result of one utterance. There is no broader evidence of racism or malice, just one ill-considered tweet. This, to me, underscores the real potential danger of social media and the Twitter mob and I agree it is concerned. I am sure other examples along these lines can be conjured, but I also don't think this is what most people mean by "cancel culture."
A lot of other examples are less clear cut to me.
I guess another Twitter mob story would be John "Bean Dad" Roderick, whose backwash almost prevent Ken Jennings from being Alex Trebeck's replacement on Jeopardy!
One thing is for sure: comedy on Twitter is fraught.
An example of cancelation linked to speech that comes to mind (but is far older than the term "cancel culture") is when Bill Maher said on his ABC show, Politically Incorrect, about the 9/11 hijackers: "We have been the cowards. Lobbing cruise missiles from 2,000 miles away. That's cowardly. Staying in the airplane when it hits the building. Say what you want about it. Not cowardly. You're right." This led to his firing, as it was not a, well, politically correct thing is to say in the aftermath of 9/11. He lost that job in the middle of 2002 and was never heard from again, hence underscoring the power of cancellation before we had the term.
Just kidding, he started a new show with HBO the next year, which is still in production (and wherein he frequently inveighs against cancel culture).
Another example from that era was the backlash the Dixie Chicks received for their criticisms of George W. Bush.
A more serious recent example would be comedian Louis C. K. who was allegedly driven from the world of entertainment (i.e., "canceled") because of some egregious behavior sexual behavior. After a pause in his career, he is working again. So, was he canceled or not? Granted, that wasn't about speech, but conduct (so should it even be in the same conversation?).
How about Gina Carano, whose tweets lost her a chance at a Star Wars spin-off show? 'The Mandalorian' Star Gina Carano Fired Amid Social Media Controversy
Gina Carano will not be returning to The Mandalorian or the Star Wars galaxy after sharing a post on social media implying that being a Republican today is like being Jewish during the Holocaust.

"Gina Carano is not currently employed by Lucasfilm and there are no plans for her to be in the future," a Lucasfilm spokesperson said in a statement. "Nevertheless, her social media posts denigrating people based on their cultural and religious identities are abhorrent and unacceptable."

Carano has also been dropped as a client by UTA, an agency spokesperson confirms.
Did Lucasfilm overreact to a tweet? Was it, as the story also suggests, the last straw in a string of other circumstances? IMDB suggests she is still working, but granted not for as much money as she would have at Disney. Is this a good example of cancellation?
I think about entertainers like Mel Gibson and Woody Allen who have been highly criticized, Gibson for anti-semitism, and Allen for very questionable behavior, he said using his gift for understatement. Yes, for a while Gibson seemed unemployable, and yet both continue to work.
The only entertainer of prominence who can truly be said to have been canceled is Bill Cosby, but for me at least, the behavior he engaged in has truly tainted his work to the point that I cannot consume it (for the record, this is true for Gibson and Allen), and can understand why it is no longer broadcast. I guess we can put OJ Simpson in the mix, too.
Maybe we are talking about AL Franken, who's past antics led to his resignation from the Senate?
It is true that J. K. Rowling has taken a lot of flack for her stances on the transgender issue, but has she been canceled in any way that matters?
I recall James Gunn getting fired off of Guardians of the Galaxy 3 for some old tweets, but then getting hired for one of the Suicide Squad movies before being rehired for Guardians of the Galaxy 3. So, canceled, but not really, and then uncanceled?
Are we talking about the fact that there have been some incidences in which some student activists have protested, or even sought to have canceled, speeches on campus by certain political speakers (or to have certain commencement speakers disinvited)? While I agree that there should not be an attempt to literally cancel speakers, I also think that protests are legitimate as long as they do not seek to deploy the heckler's veto (which, has been tried, sometimes successfully).
I googled a bit to try and find some other examples of cancellations and found things like Ellen DeGeneres' show ending in the middle of allegations of a toxic workplace (and lagging ratings) and Chris Noth losing work due to sexual assault allegations. But isn't that (like some of the other examples above) just people losing work for being bad people?
James Joyner has written about criticism of Dave Chappelle, but has he been canceled? It doesn't appear to be the case to me.
It may be that I simply don't understand what "cancel culture" means (nor do a lot of people, it would seem). Maybe I take both the encompassing nature of "culture" and seeing the finality of "cancellation" far too seriously.
Is it about speech?
Is it about actions?
(Based on a lot of the examples above, it is often about tweeting, which may be the cautionary tale in all of this).
Apart from the social media mob, which I agree is problematic, a lot of this (along with discussions of "wokism") strikes me altogether too vague to mean much.
I recognize that this also intersects into the conversation we were having on a recent open forum about this essay by a UVA student: I Came to College Eager to Debate. I Found Self-Censorship Instead. The more I have thought about that piece, the less convinced I have been that it presents some kind of generalizable warning about higher education in the US. And, perhaps to the disgruntlement of some, I still find it hard to take it as indicative of "cancel culture" if the account is being published in one of the most significant publications on planet Earth under the byline of the person who felt silenced. At a minimum it indicates that the UVA culture, even it is as presented, is not as successfully censorious as the thesis of the piece claims. (And yes, I know I am opening a can of worms).
At any rate, this post is much more of a think piece than it is a direct analysis, and I am sure it will spark debate. I will even confess to thinking about not finishing it, because who wants the grief that this subject tends to generate. As such, I did have an impulse to self-censor, but then overcame it. So, hooray? (Who knows?).
Ultimately, for me to ratchet up my concern level on this topic, I would need to be convinced that concern over "cancel culture" isn't just the latest iteration of moral panic over "political correctness" or "multiculturalism" in days gone by (and I feel like I am forgetting at least one other such buzzphrase).
I would also need to be convinced that it really is pervasive, and not the domain of some very specific examples (which would allow it to live up to a "culture" or even just an "agenda"). Moreover, I would need better definitions and clearer examples of cancelation.