Tapp, Tapp, Tapp: The Truly Bizarre Tweets of the Day
@POTUS claims his phones were tapped by the Obama administration. At this point the evidence appears to be talk radio.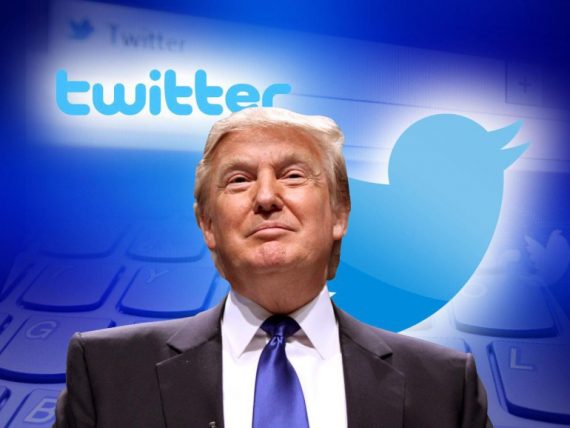 Of course, my previous two Trump tweet post are nothing compared to the truly bizarre tweets he posted this morning accusing President Obama of tapping the phones at Trump Tower in October:
How low has President Obama gone to tapp my phones during the very sacred election process. This is Nixon/Watergate. Bad (or sick) guy!

— Donald J. Trump (@realDonaldTrump) March 4, 2017
See, also WaPo: Trump, citing no evidence, accuses Obama of 'Nixon/Watergate' plot to wiretap Trump Tower.
The thing is: apart from a series of tweets, there is no actual evidence (or source) for the allegations. Did the President receive a briefing on this past behavior? Or, as the WaPo story suggests, is he reacting to a Breitbart story that was basically summarizing allegations made by talk radio host Mark Levin?  In truth, given that the President rather naively takes as face value what he hears on media outlets that he likes, I am leaning towards this being a reaction to Breitbart and not some actual information that he has been given:
Trump offered no citations nor did he point to any credible news report to back up his accusation, but he may have been referring to commentary on Breitbart and conservative talk radio suggesting that Obama and his administration used "police state" tactics last fall to monitor the Trump team. The Breitbart story, published Friday, has been circulating among Trump's senior staff, according to a White House official who described it as a useful catalogue of the Obama administration's activities.
The amazing thing about the above paragraph, if it is accurate, is that it suggests that the members of the executive branch are relying on third hand media accounts instead of going straight to the agencies that would have been involved.  You know, the agencies which report to the president.
Further, if this was actual internal government findings that the President sought to share with the public, there are better, more effective, and more official ways to do so than to be tweeting before heading off to yet another weekend round of golf at Mar-a-Lago.
This is more behavior that looks like one's crazy uncle rather than that of the President of the United States:  read some conspiratorial bit of news, share it with the family in a forwarded e-mail, and then hit the links.
I would react to the actual allegations, but the lack of any details make it difficult to do so.