Tax Cuts and the Post Hoc Ergo Propter Hoc Fallacy
Minor fluctuation in tax rates is not the most significant thing happening in the world's largest economy.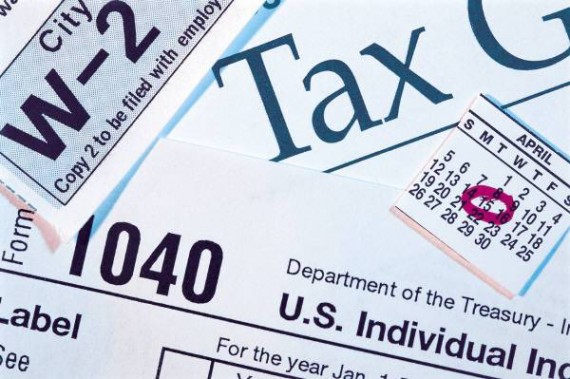 Jonathan Chait dismisses a claim about "the intellectual collapse" of President Obama's position on taxes thusly:
An intellectual collapse would mean that economists had come to agree with the Republican view that the 1993 Clinton tax hike destroyed the work incentive for the rich and dampened growth, and that the Bush tax cuts sparked a wave of rapid job growth from 2001-2010. That, uh, hasn't happened.
Whatever the merits of a modest change in the highest marginal tax rate, this is silly.   No one worth paying attention to seriously thinks that a two or three percent change is going to have a radical impact on the world's largest economy; the debate is over fairness and impact on the public revenue stream.
There was a boom subsequent to the (modest) Clinton tax hikes.  While there's debate as to whether the yield to the Treasury would have been higher or lower absent said hike, the fact of the matter is that the much more important factors were the post-Cold War cuts in Defense spending and the massive new revenue brought in by the dot.com bubble.
Which, incidentally, burst towards the end of Clinton's presidency and brought on a mild recession.  Which, of course, was not brought on by tax policy.
The incoming Republican president, naturally, used said recession to bolster his ideological argument for tax cuts to stimulate the economy.  And, indeed, we quickly got out of the recession, albeit without a massive creation of new jobs.  But that wasn't because of a modest cut in tax rates — there's no economic theory of which I'm aware that would link the two — but because of a continuing trend of replacing relatively high paying American jobs with technology and/or cheap foreign labor.
Tax policy is important at the margins.  But the Republicans have won this one, such that the debate is no longer about whether we should have 92  or 70 percent top marginal rates — as we have in living memory — but where in the mid-30s it should be.  Let's not pretend, then, that these decisions are the primary mover and shaker in a 14 trillion dollar economy.