Tea Party Candidate Loses Alabama Runoff Election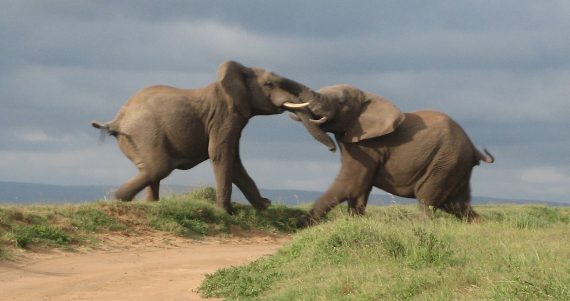 While it didn't get nearly as much press as the statewide races in New Jersey or Virginia, another election last night became somewhat of a proxy for what looks to be an emerging battle between the GOP's Tea Party and business community wings. It involved a runoff race to for the GOP primary to fill the vacated 1st Congressional District in Alabama between Bradley Byrne, who has run statewide in Alabama in the past, and Dean Young. The race began drawing national attention when Young made controversial comments about the President's place of birth and about gays and lesbians, but by then had already become the focus of the two wings of the GOP, with the business community backing Byrne and many Tea Party elements either openly or implicitly supporting Young even after his comments became public. In the end, Byrne ended up being victorious:
MOBILE, Ala. — It took a flood of campaign donations from the business community and the backing of a large part of the Republican establishment, but Bradley Byrne, a lawyer and former state senator, successfully fought off a Tea Party-supported rival on Tuesday to become the Republican candidate for a House special election here in coastal Alabama.

The runoff was the first of what is likely to be many battles to come over the direction of the party, and it proved, to the relief of many in the Republican leadership, that a strong showing by the establishment can win tough races. But it also underscored just how difficult and costly such victories may be going forward.

Mr. Byrne opened his victory speech at a seafood restaurant here by reaching out to his opponent, Dean Young, saying he wanted to work with him to unify the Republican Party.

"If you're in the minority, as we are in Washington, you've got to be unified or you can accomplish nothing," Mr. Byrne said in a brief interview after his victory speech.

But in a sign of just how difficult that unity may be, Mr. Young, a conservative businessman who unsuccessfully ran for this seat last year, said again at his election night gathering that he would not vote for Mr. Byrne in the general election, and would not even call him to concede defeat.

Maintaining the defiant tone that attracted his supporters in the first place, Mr. Young said in his concession speech that he was considering forming a national organization.

"This is the first warning shot that goes out across the nation," he said.

Mr. Byrne, who won by a four-point margin, will face Burton LeFlore, a Democrat, on Dec. 17. But in Alabama's deeply conservative First Congressional District, which has been represented by a Republican for nearly a half-century, Tuesday's Republican primary runoff was largely seen as tantamount to the general election.

The special election came about unexpectedly with the sudden retirement announcement in May by Representative Jo Bonner, one of three Republicans who have held the seat going back to 1965. But the race to replace Mr. Bonner became a national proxy fight between the ideological wings of the Republican Party after Mr. Byrne and Mr. Young emerged atop a nine-candidate field in a September primary.

While Mr. Byrne disputed the story line of the party establishment versus the Tea Party, many in the business community and the Republican Party saw it as just that: the first big intraparty electoral battle since the government shutdown.

Last week, in the first of what promises to be a series of salvos against Tea Party candidates in Republican primaries, the U.S. Chamber of Commerce and corporate donors from around the country weighed in heavily for Mr. Byrne. Large checks came in from Pfizer, Caterpillar, AT&T and the National Association of Home Builders; the chamber itself put nearly $200,000 into the race.

Mr. Byrne also drew endorsements from high-profile Republicans within the district — including Mr. Bonner — and from national business groups. The National Rifle Association backed him, and a PAC called Ending Spending, which was a strong backer of Senator Ted Cruz of Texas, put up ads describing Mr. Byrne as a "true Alabama conservative."

Mr. Young drew little outside financial support, even from national groups usually affiliated with the Tea Party. But he turned that from a source of frustration to a boast on the stump, saying that his campaign was truly from the grass roots. "I've got the full weight of the establishment coming against me," Mr. Young said in an interview in the days before the election. It was an approach that seemed to resonate among many voters here, who were turned off by the deluge of attack ads and viewed national endorsements with skepticism.
A special election in one Congressional District doesn't tell us much about the nation as a whole, but based on how this race proceeded, as well as other indications I've received since the shutdown battle started, it would appear that there is going to be some rather open warfare between the GOPs traditional business wing and a Tea Party wing that fails to understand why backing lunatics like Young isn't the way to build a political party.