Texas Bussed Migrants to Vice President's House
It's the spirit of the season.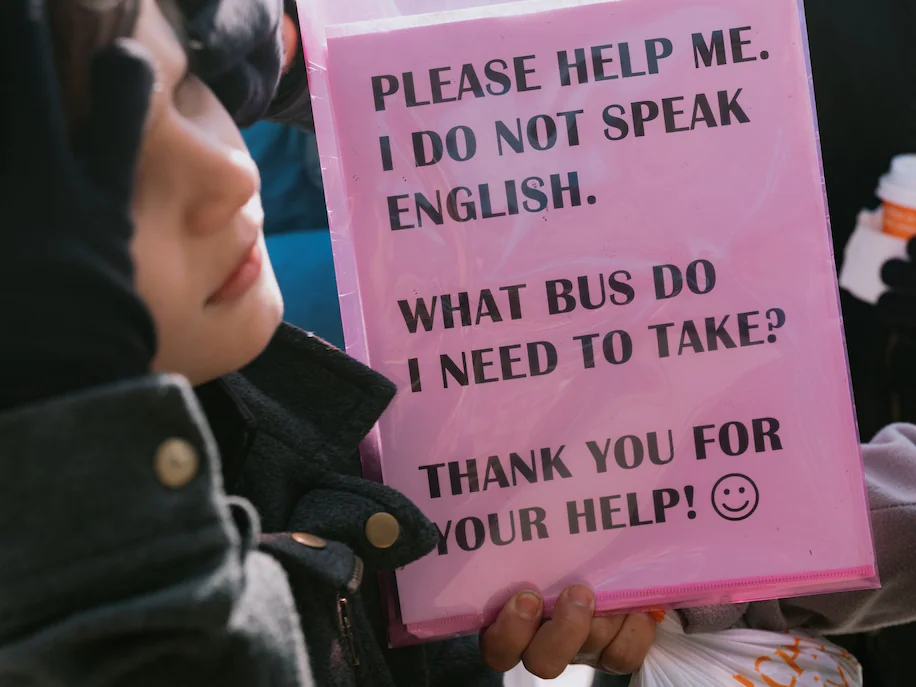 WaPo ("Migrants bused from Texas arrive at VP's house on frigid Christmas Eve"):
Three buses full of migrants arrived at Vice President Harris's residence in Washington from Texas on Christmas Eve amid bitingly cold weather,a mutual aid group said, the latest in an influx of newcomers sent to the Northeast by Southern states.

About 110 to 130 men, women and children got off the buses outside the Naval Observatory on Saturday night in 18-degree weather after a two-day journey from South Texas, according to the Migrant Solidarity Mutual Aid Network. On the coldest Christmas Eve day on record in the District, some migrants were bundled up in blankets as they were greeted by volunteers who had received word that Texas Gov. Greg Abbott (R) had sent the caravan.

Volunteers scrambled to meet the asylum seekers after the buses, which were scheduled to arrive in New York on Christmas Day, were rerouted due to the winter weather. In a hastily arranged welcoming, a church on Capitol Hill agreed to temporarily shelter the group while one of the mutual aid groups, SAMU First Response, arranged 150 breakfasts, lunches and dinners by the restaurant chain Sardis.

"D.C. continues to be welcoming," the network's core organizer, Amy Fischer, told The Washington Post. "Whether it's Christmas Eve, whether it's freezing cold outside or warm outside, we are always ready to welcome people with open arms and make sure they have a warm reception in this community."

Abbott's office did not respond to requests for comment or issue any statement on whether his administration had sent the buses.But White House spokesman Abdullah Hasan blamed the transport on the Texas governor, saying the buses were sent without coordination with local or federal authorities and calling it "a cruel, dangerous, and shameful stunt."

"As we have repeatedly said, we are willing to work with anyone — Republican or Democrat alike — on real solutions, like the comprehensive immigration restructuring and border security measures President Biden sent to Congress on his first day in office, but these political games accomplish nothing and only put lives in danger," Hasan said in an email to The Post.
I don't deny that states bordering Mexico are disproportionately impacted by the Federal government's inability to do its job of controlling our borders and managing our immigration policy. We should by now have a solution to this problem, which has no end in sight.
That said, this continued stunt is simply unconscionable. I have no objection to bussing migrants as a solution to more coming into one location than can be handled. It may well make sense to distribute the load. But this isn't that. It's simply using frightened, confused human beings as objects to "own the libs." Who, despite not having the facilities in place to handle the influx, seem almost uniformly to be responding with kindness.
That Abbott and company didn't even reconsider in light of the forecast Arctic blast hitting the region just adds to the inhumanity of it. We wouldn't allow convicted murderers and rapists to be outside in single-digit temperatures without adequate clothing. That they did this to people—including children—whose only crime was fleeing miserable circumstances is simply monstrous.