Texas Man Gets 50 Years For Stealing Baby-Back Ribs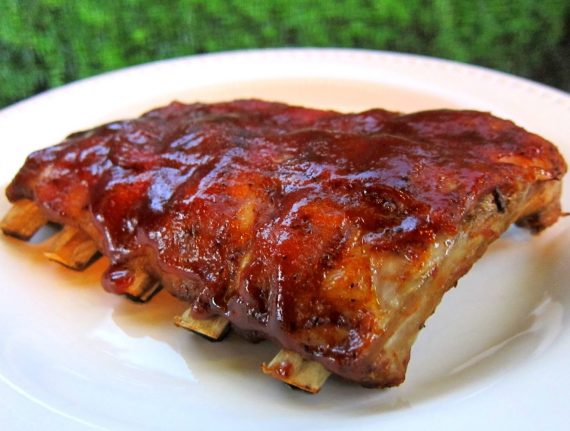 Apparently, they take their ribs quite seriously in Texas:
All Willie Smith Ward wanted was his baby-back ribs, but it cost him 50 years in prison.

His problems started when he tucked a large rack under his shirt and tried to leave the H-E-B store at 1102 Speight Ave. without paying in September 2011.

A jury in Waco's 19th State District Court also didn't like the 43-year-old Ward's previous five felony and four misdemeanor convictions and recommended that Ward be sentenced to 50 years in prison as a habitual criminal.

Jurors took two minutes Wednesday to convict Ward on robbery charges and about an hour to decide his punishment.

Ward's theft of the $35 rack of pork ribs turned into a robbery when he threatened a grocery store employee who saw the huge bulge under Ward's shirt and tried to stop him in the parking lot.

"This verdict shows that the citizens of this county will not tolerate a continued disrespect and disregard for other people and their property," said Assistant District Attorney J.R. Vicha, who prosecuted Ward with Chris Bullajian. "People who choose to do so will be dealt with seriously and appropriately."

(…)

Ward has previous felony convictions for burglary, attempted robbery, aggravated assault, leaving the scene of an accident and possession of cocaine and four misdemeanor convictions, including two thefts.
A serious repeat criminal, obviously, but clearly the dude was just hungry for some ribs.
H/T: Gawker