Texas Police Arrest Man Dressed As Banana While Carrying An AK-47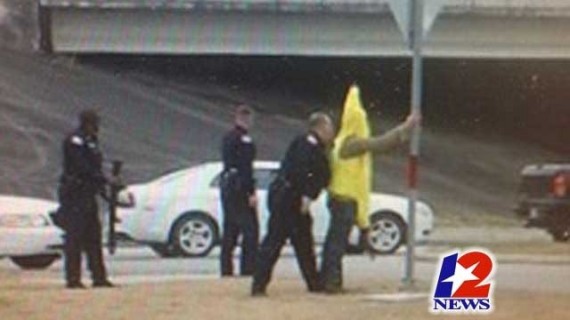 So, this happened:
BEAUMONT, Texas (KBMT) - A Beaumont man was cited by police after riling up motorists by standing at an intersection carrying an AK-47 while dressed as a banana.

Derek Poe, owner of Golden Triangle Tactical gun shop, said the stunt was part of the store's grand opening after moving locations.

Poe said the man in the banana suit was holding an AK-47 across his back with the barrel pointing down and holding a sign with an arrow pointing toward the store.

He said this idea was to attract customers to the store.

A Beaumont police spokesperson said officers temporarily detained the 18-year-old and found he had the rifle with a drum magazine attached with at least a 50-round capacity
Obviously, the bananas have gained consciousness and are beginning to rebel.