The Chilean 33
Elation at discovering 33 miners still alive after over two weeks of looking for them is giving way to the reality that it will take roughly 4 months to get them out.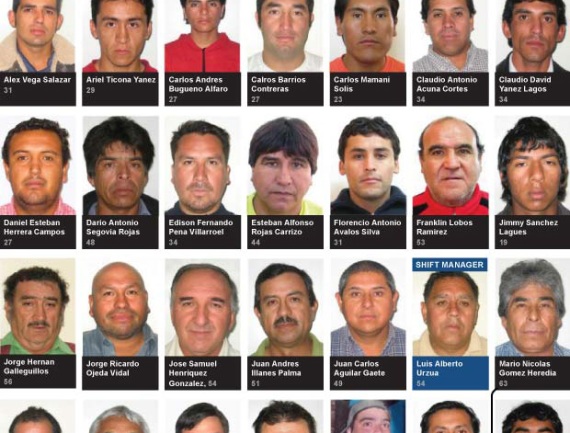 Via the BBC:  Fate of Chile's trapped miners excites guarded hope
Relatives of the 33 miners, who are trapped below, are celebrating the simple fact that their loved ones are alive after 19 days underground.

But it is an optimism tempered by realism. There is a growing acknowledgment that it will be months, not days or weeks, before this rescue operation is over.

With supplies reaching the miners through a narrow borehole, the focus now has switched to drilling a second hole – this one much wider – that will eventually be used as an escape route.

But experts warn it could take up to four months.
As wonderful is the news that the miners are still alive, it is impossible to think about their plight and not have a great deal of empathy.  What a horrible situation.
The piece contains the following diagram:
A video report from the BBC can be viewed here.
The Times of London has some very informative graphics here.