The Constitution and the SOTU
One could argue the constitutional requirements of the SOTU are fulfilled on an onging basis.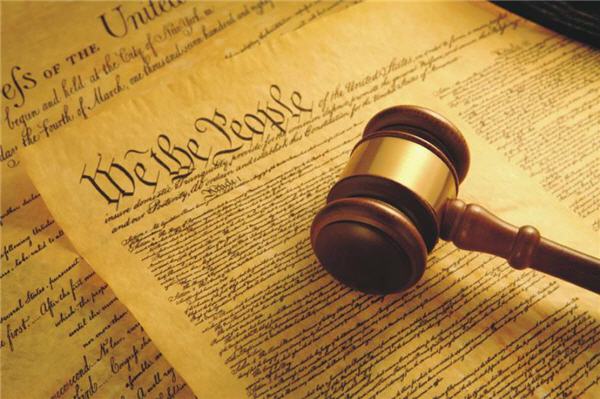 To agree with Doug Mataconis' post, The State Of The Union Is Pointless, I would point to the text of the US Constitution.  In Article II, Section 3, the Constitution lays down the following charge for the President:
He shall from time to time give to the Congress Information of the State of the Union, and recommend to their Consideration such Measures as he shall judge necessary and expedient
Now, despite the fact that we are taught in school that the President gives the SOTU  because the Constitution requires it, the fact of the matter is that it does not, at least not in the form that we think of it.  Note:  no requirement for an annual statement and no requirement for a speech.
This was a passage and a requirement written for a very different time when members of Congress might, in fact, need to be informed of the state of the union since they might not know.  This was a passage written for an era without true mass media and instantaneous communication.  The passage also makes it clear that the President can make policy recommendations to Congress.
But of course Congress already knows the state of the union before the President reports upon it.  And, further, there is communication between the two branches on an ongoing basis.  As such, I think a pretty cogent argument can be made that the requirements in Article II, Section 3 are fulfilled on an ongoing basis by the normal operations of the US government in the 21st Century.  The speech is superfluous.
I used to watch the speech out a combination of professional and civic responsibility and then because of blogging.  At this point, I pay attention to the news coverage after the event, but I no longer make it a point to watch the speech.
Of course, even when I watched the thing, I argued that the sound bites from the speech were more important than the speech itself.
Over time, I have come to agree with Matthew Shugart's sentiment,  Down with the State of the Union:
It's a worst-of-both-worlds form of political communication: All the pomp of a Speech from the Throne without any of the give-and-take of Question Period.
Of course, we are creatures of tradition and, perhaps more importantly, President's see the speech as politically useful, so it will continue.
At a minimum, all of this points to the fact this is a political speech and event, not a constitutional one, despite arguments to the contrary.